Squares of knitting, crochet or fabric are used to create this family of bunnies, perfect for the Easter weekend as a seasonal decoration or as a gift
Different-sized squares of knitting, crochet or fabric are shaped using straight stitches to make these Easter bunnies. The knitted square is made using garter stitch, the crochet one with double crochet. Crochet produces a firmer bunny, with stiffer ears. The fabric squares can be hemmed or left with a fraying edge.
Materials
• Squares of knitting, crochet or fabric 6-8in (16-22cm)
• Wool or cotton thread
• Needle
• Toy stuffing
• Wool to make a pom-pom
• Small amount of wool or embroidery thread for face
To make a bunny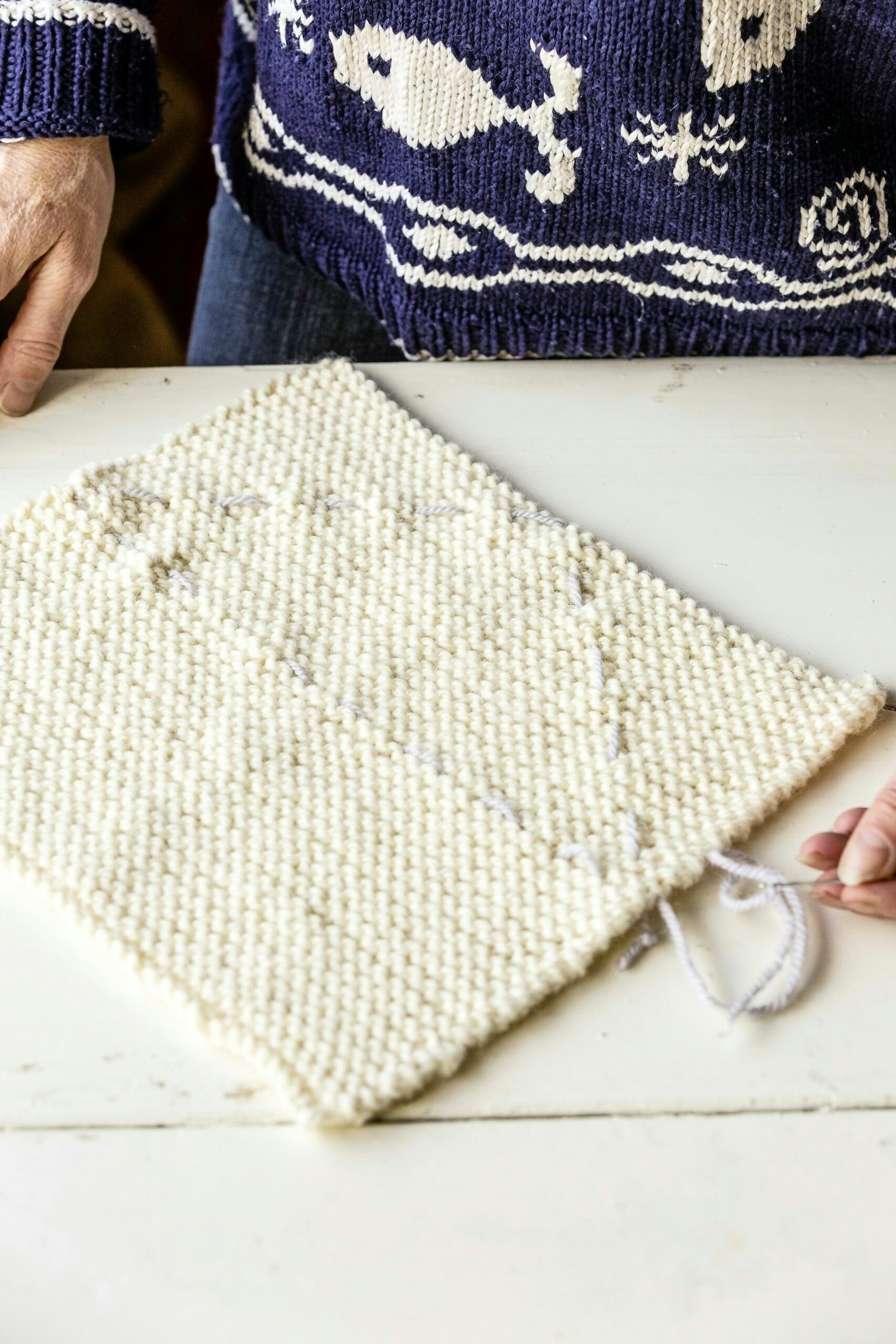 Step 1: Straight stitches are sewn to create a triangle. The longest side is stitched along the centre of the square. Both ends of the yarn are left loose. These are pulled together to form a pocket, leaving a hole big enough to push toy stuffing through.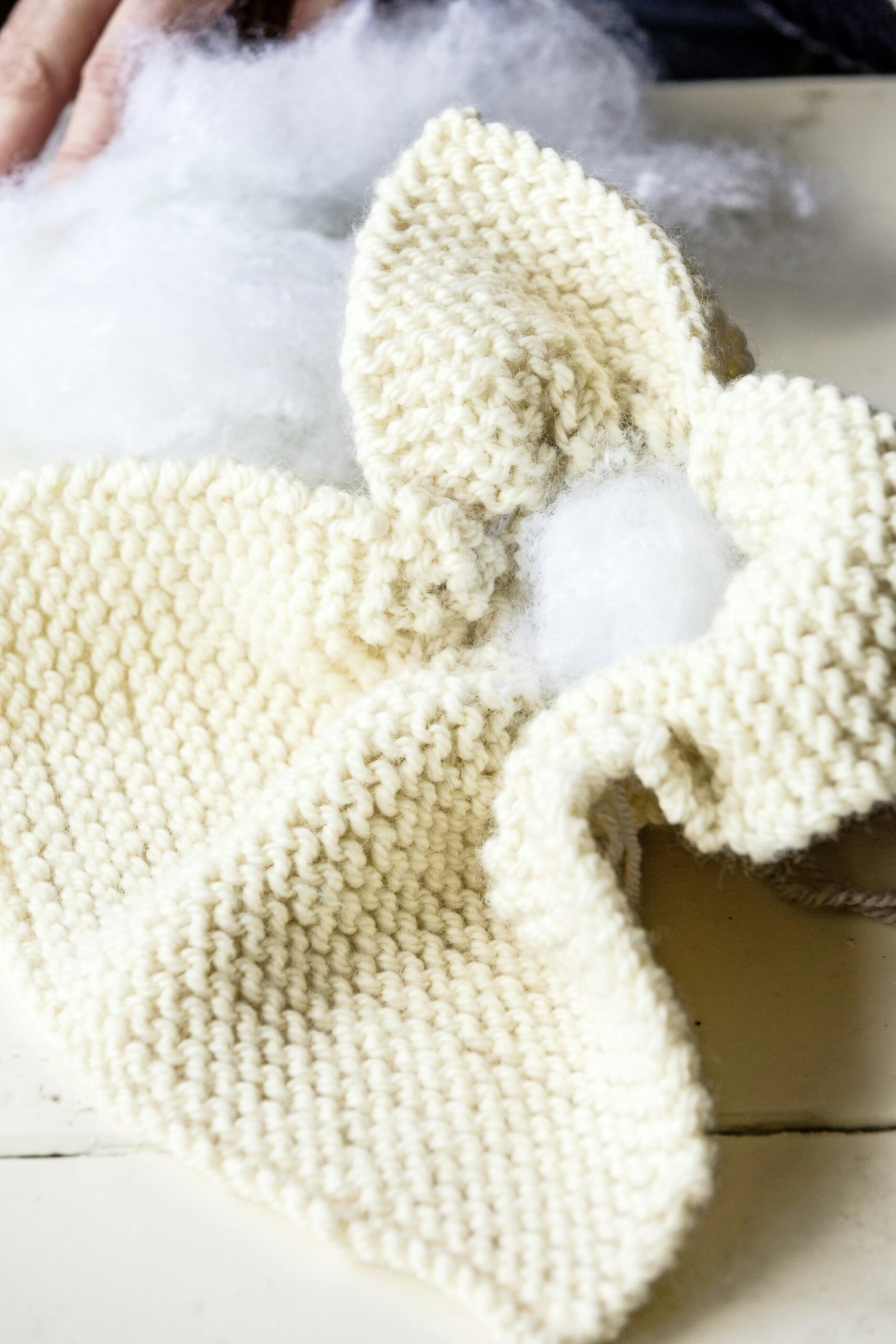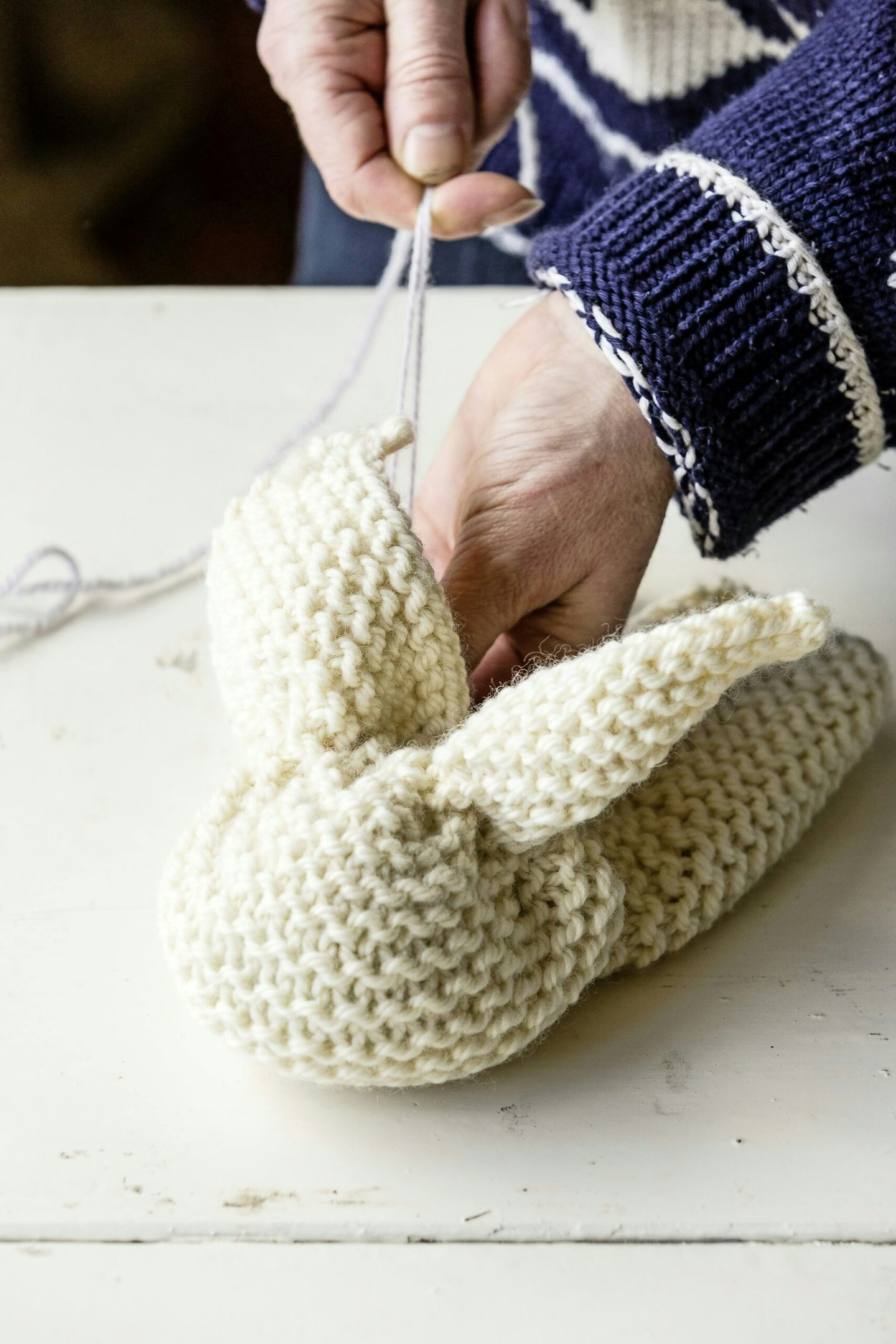 Step 2: The loose ends of yarn are held tightly while the pocket is filled with toy stuffing or old scraps of fabric. This forms the head, forcing the corners to stick out and make the ears. The yarn ends are pulled tight to close the hole and knotted. The ends are sewn in firmly.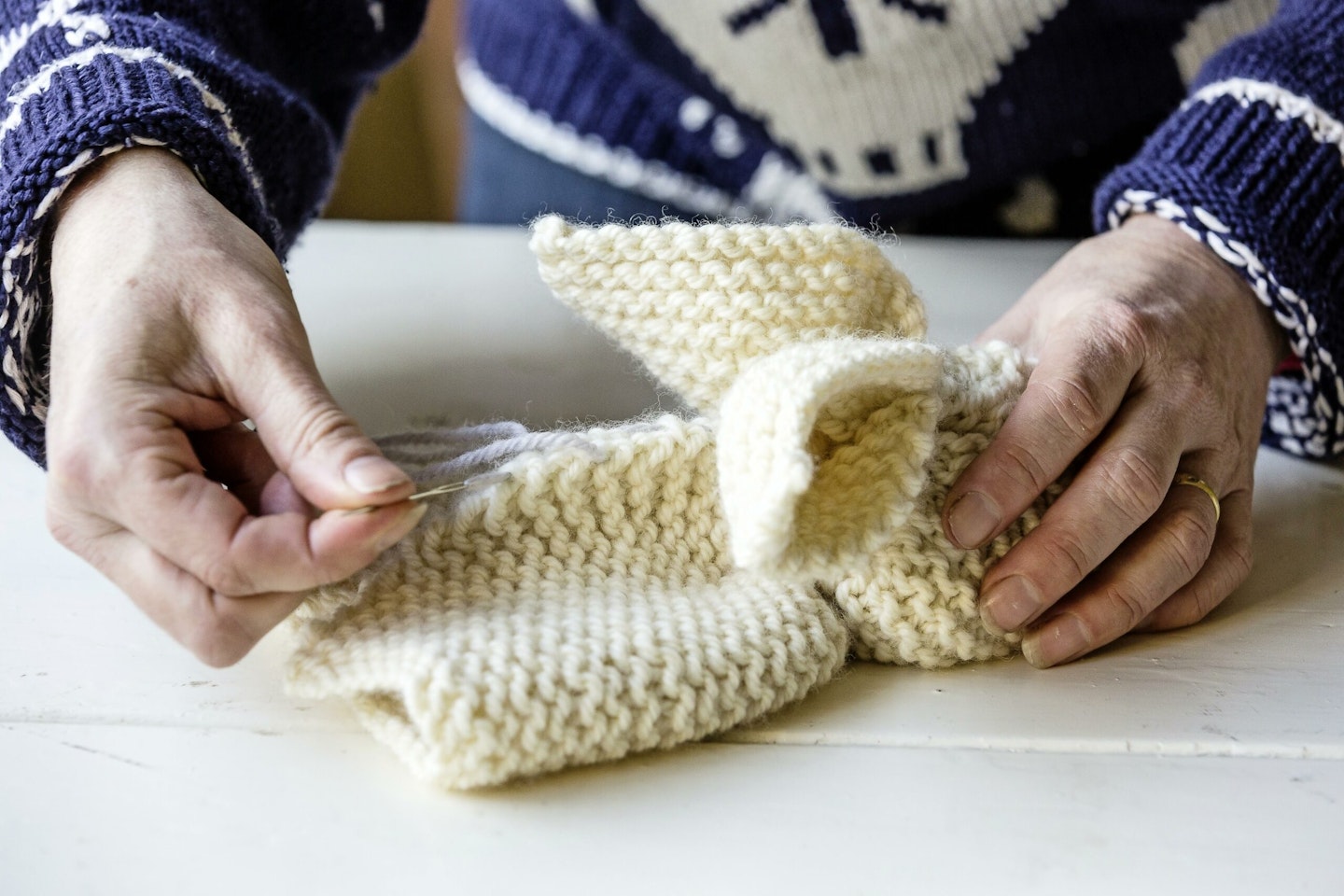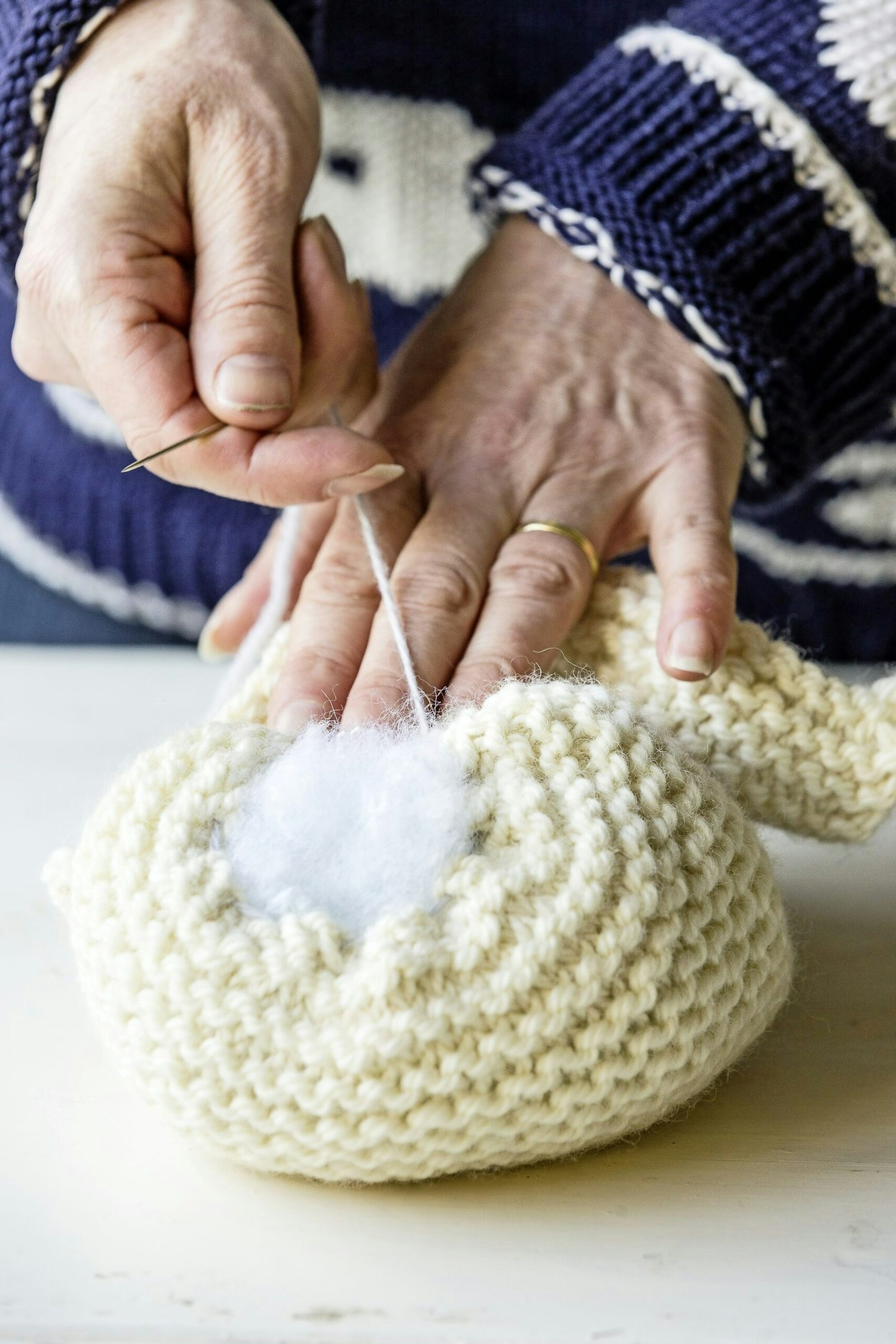 Step 3: With a new piece of yarn, the back of the bunny is stitched together to form a pocket. The bottom edge is stitched round and slightly gathered, leaving a gap. The yarn is held while the body is stuffed. It should be larger than the head but not overstuffed. The yarn is now pulled tight and the ends sewn in.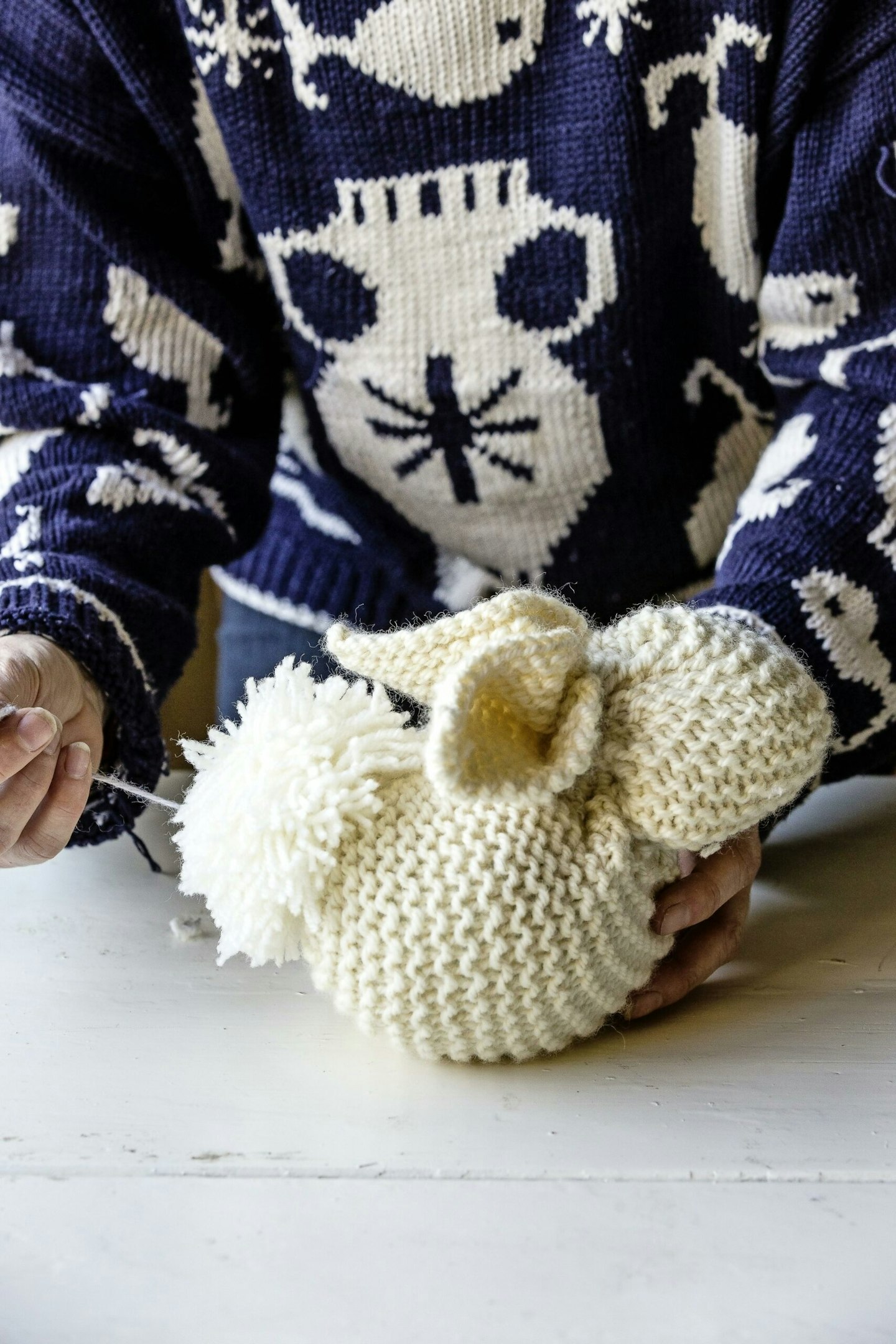 Step 4: A pom-pom is made in matching or contrasting yarn and stitched to the bottom. The pom-pom can be trimmed for a neat finish or left ragged for a less groomed bunny.
Finishing touches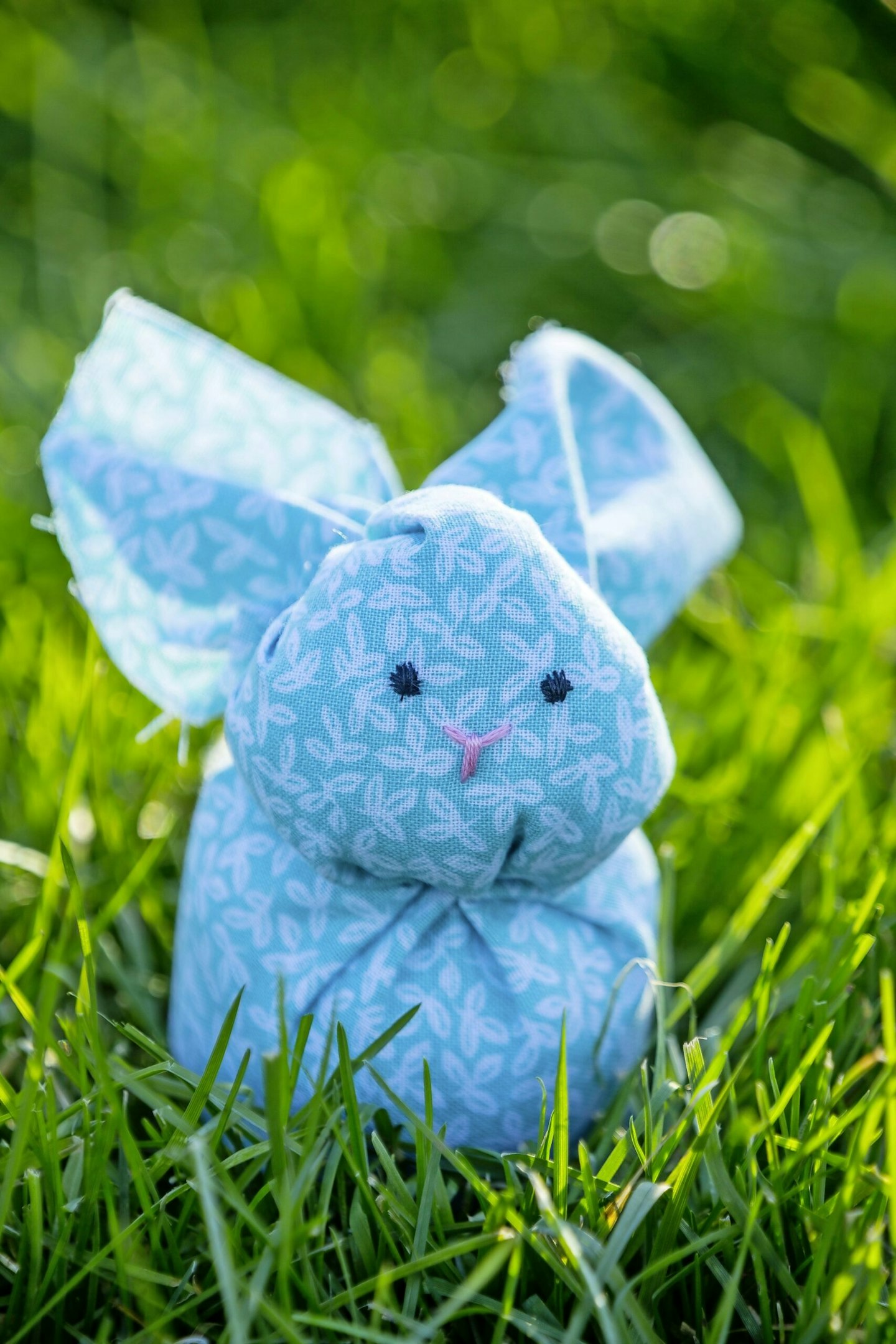 If a face is desired it can be embroidered on with cotton thread or yarn.
Finished Project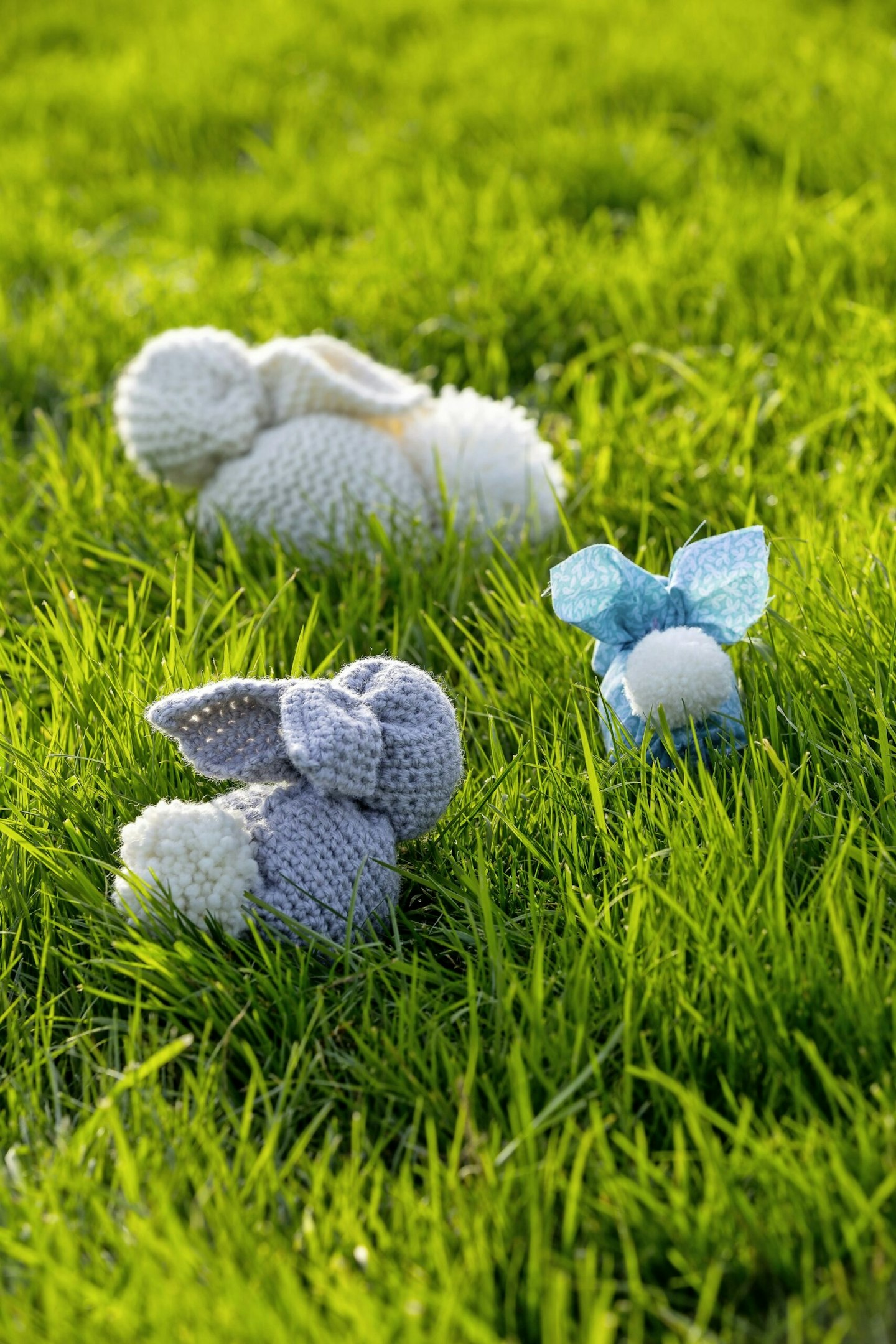 Project: Sue Martin; Photography: Richard Faulks
Become a LandScape member
Every edition of Land_Scape_ showcases the best Britain has to offer, including delicious recipes, inspirational gardens and step-by-step craft projects. Become a member today from 99p!
Description
Indulge your love of the British countryside by becoming a LandScape member. Our exciting new