Materials
• 39 strips of fabric, 52in by 1½in (132 x 4cm) for a mat measuring 25in by 6½in (63.5 x 16.5cm)
• 3 strips 52in by 1½in (132 x 4cm) for a coaster
• Sharp scissors
• Hand sewing needle and co-ordinating thread
• Sewing machine (optional)
• Iron
Cotton fabric from unwanted bedding or linen is put to good use in making pretty braided mats. Strips of material are plaited, then stitched together to create an informal, padded runner or coaster on which to place a glass, protect a surface or merely make a plain shelf more appealing.
Full of texture and twists of colour, the mats are simple, informal and quick to make, adding a decorative and practical touch throughout the home.
How to make the rectangular mat
Softly cushioned mats
1 of 3
Step 1
The rectangular mat is made using 13 plaits. Each plait comprises three equal lengths of fabric, which are loosely knotted together 3in (8cm) from one end. Securing the end around a door handle or chair back will keep the fabric taut when plaiting. The strips can be plaited tightly or loosely, as this will create attractive variations in texture. Plaiting continues up to 3in (8cm) from the other end of the strips, which are loosely knotted again. This is repeated 12 more times.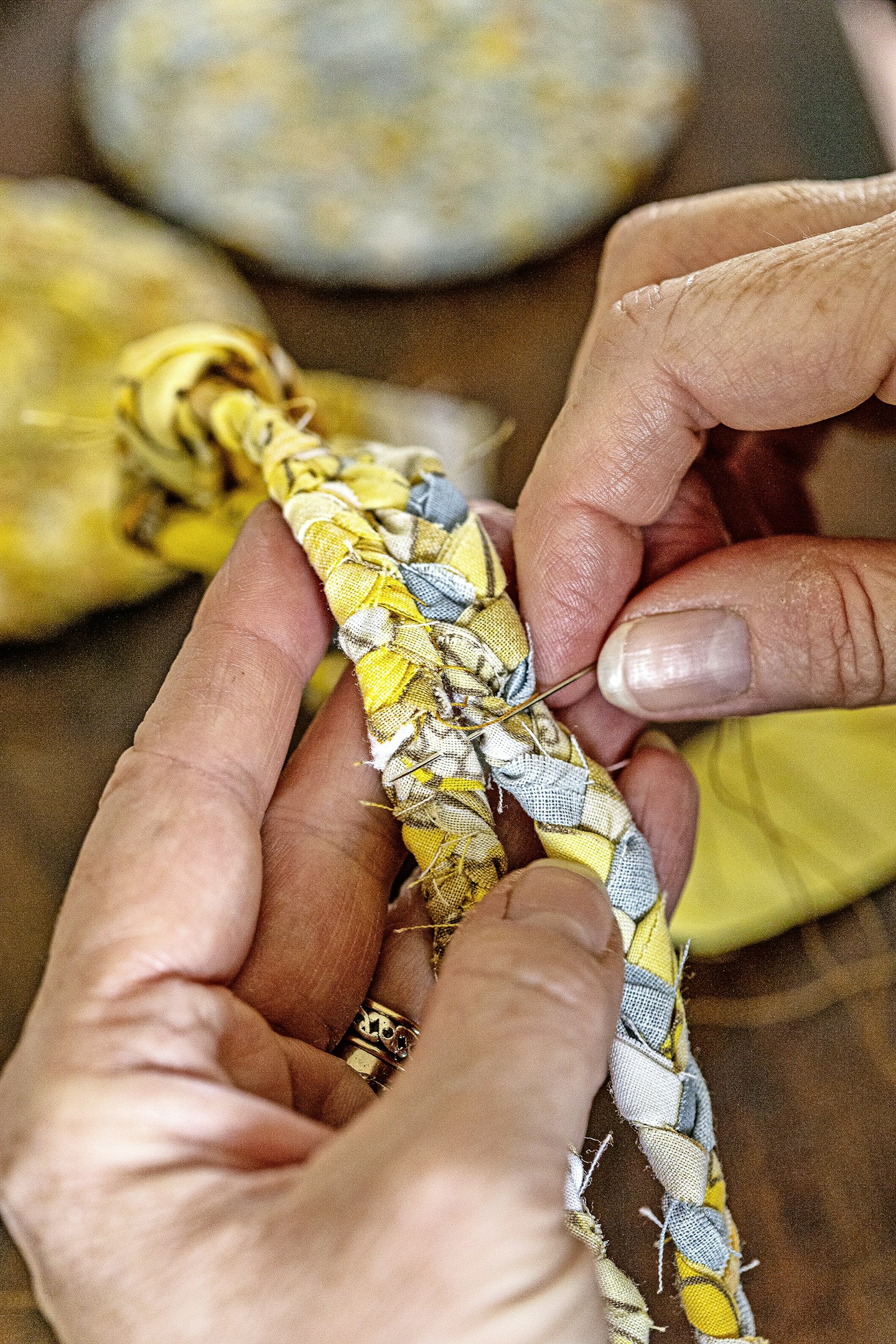 2 of 3
Step 2
The plaits are laid next to each other lengthways and the knots lined up. Using matching thread, the plaits are sewn together, edge to edge, by hand. Once finished, the stitched surface will become the underside of the mat. A line of stitching at right angles to the plaits, just inside the knots, secures the shorter ends of the mat. This can be hand-stitched or sewn with a machine set to a long stitch length. The knots are then undone and the ends of the strips trimmed to the desired length to form a decorative fringe.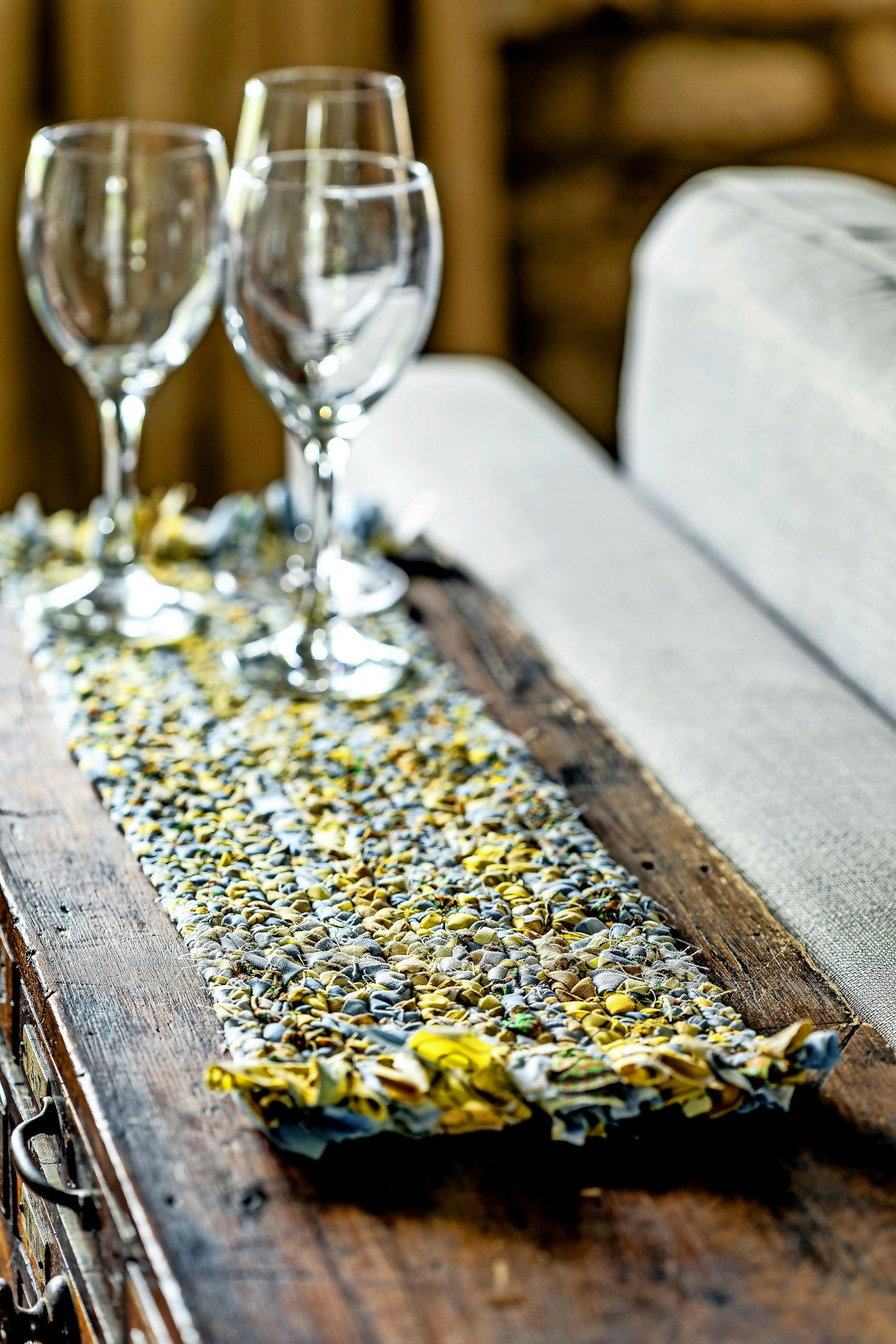 3 of 3
Step 3
Pressing the mat using a steam iron and gently pulling it at the same time can manipulate the fabric into shape. This also flattens the mat and gives it a firm, smooth texture. Extreme care should always be taken when ironing.
Finished project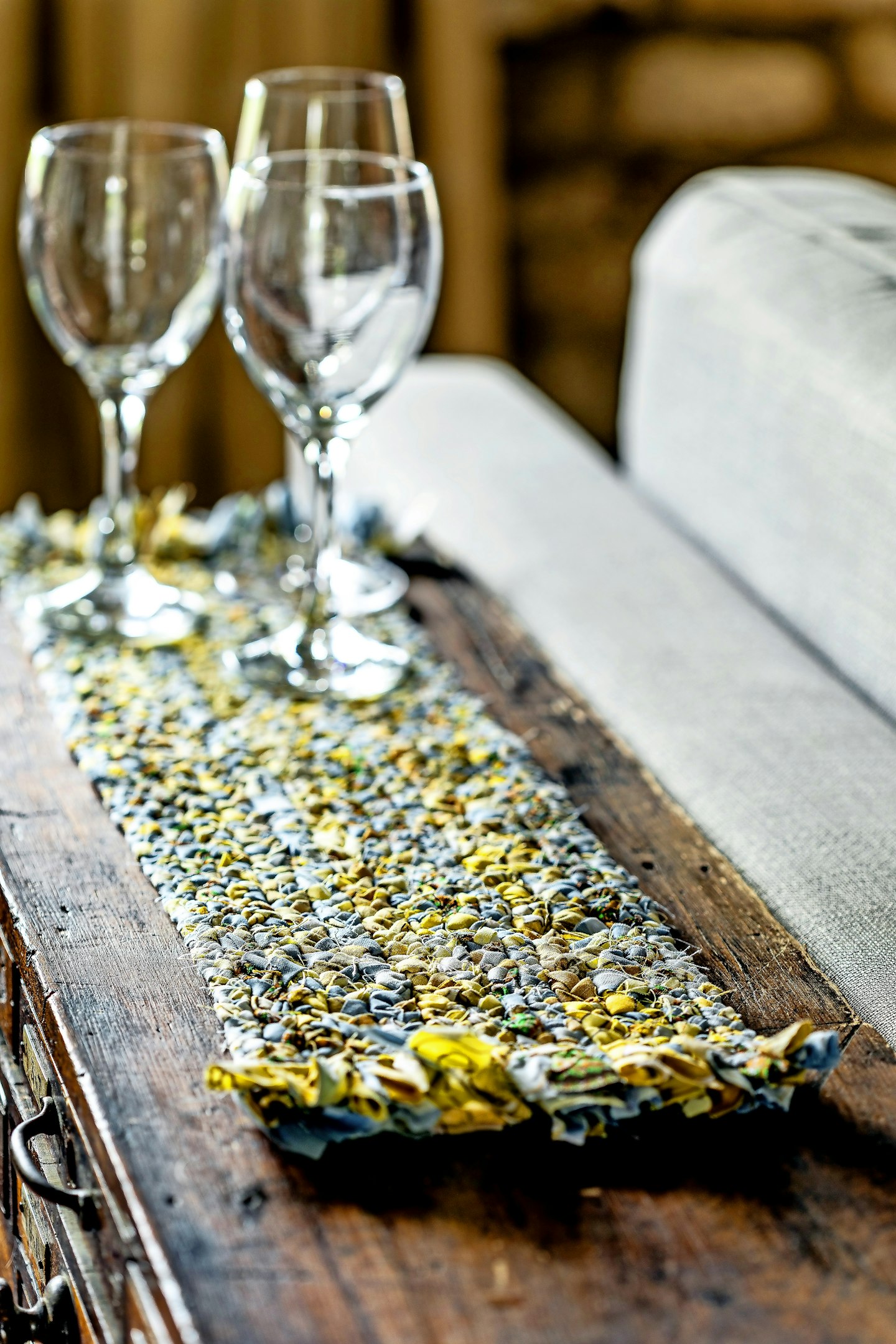 How to make the circular mat
To make the circular mat, one plait is made by stitching three strips of fabric together at one end, then plaiting to the bottom. No knot is needed. The plait is coiled around the stitched end to form a circle, sewing the edges together as it takes shape. The other ends of the strips are sewn to the back of the mat to secure, keeping them flat. The mat may form a slight bowl shape during sewing, but pressing firmly with a steam iron will flatten it.
Different sized mats can be made by adding extra plaits or using longer or shorter strips of material. Natural fraying of the fabric adds to the appeal and texture of the finished items.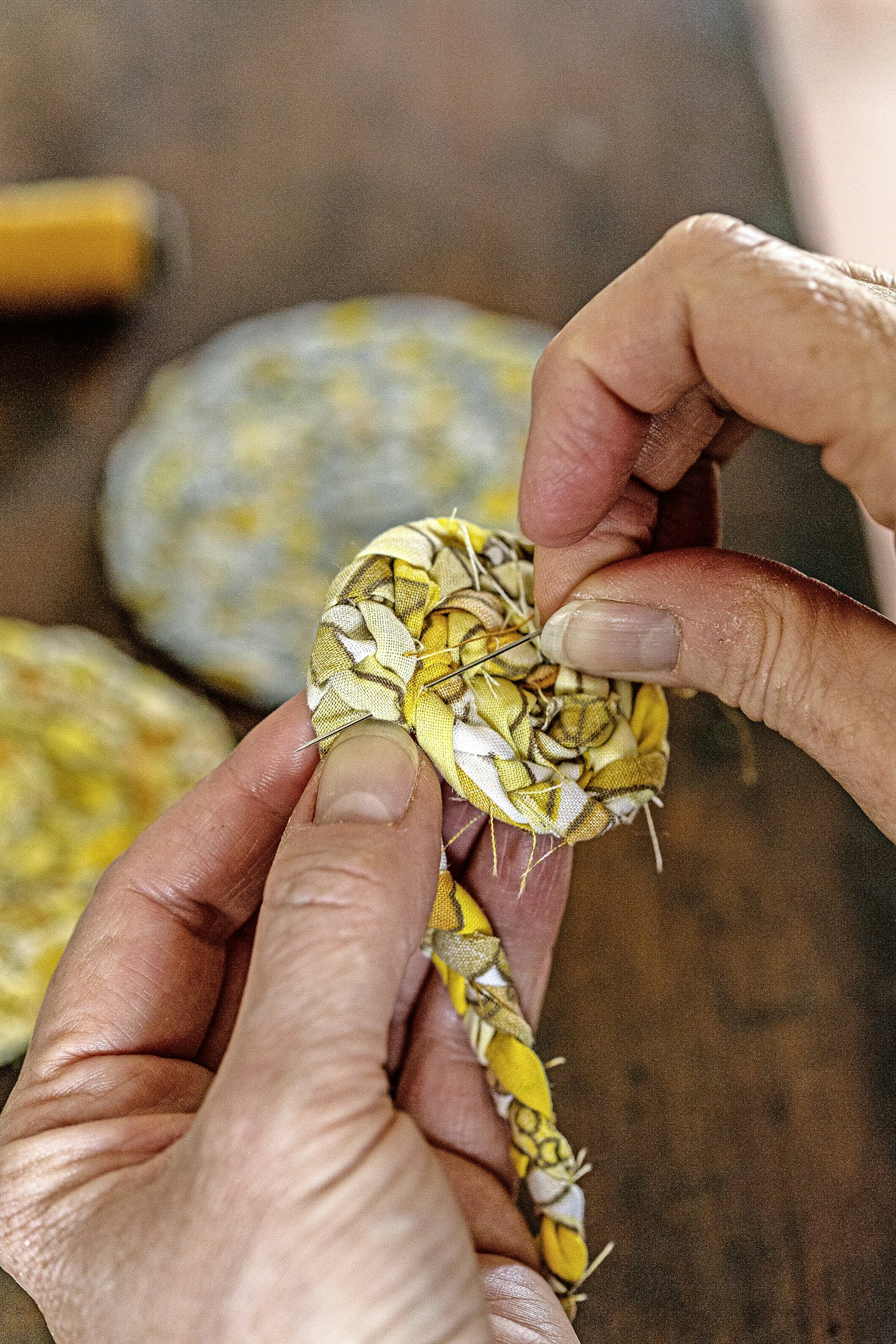 Project: Rachel Hawkins; Photography: Richard Faulks
Every edition of Land_Scape_ showcases the best Britain has to offer, including delicious recipes, inspirational gardens and step by step craft projects. Become a Member from 99p today!