Pure white felt eggs, sprinkled with decorative flowers, are delicately pretty and irresistible to touch. Looped over a spring branch, they create an attractive indoor feature and are easy to make. Using material with high wool content ensures the eggs better hold their shape. Felt in complementary colours or leftover scraps of fabric can be used for the flowers and leaves.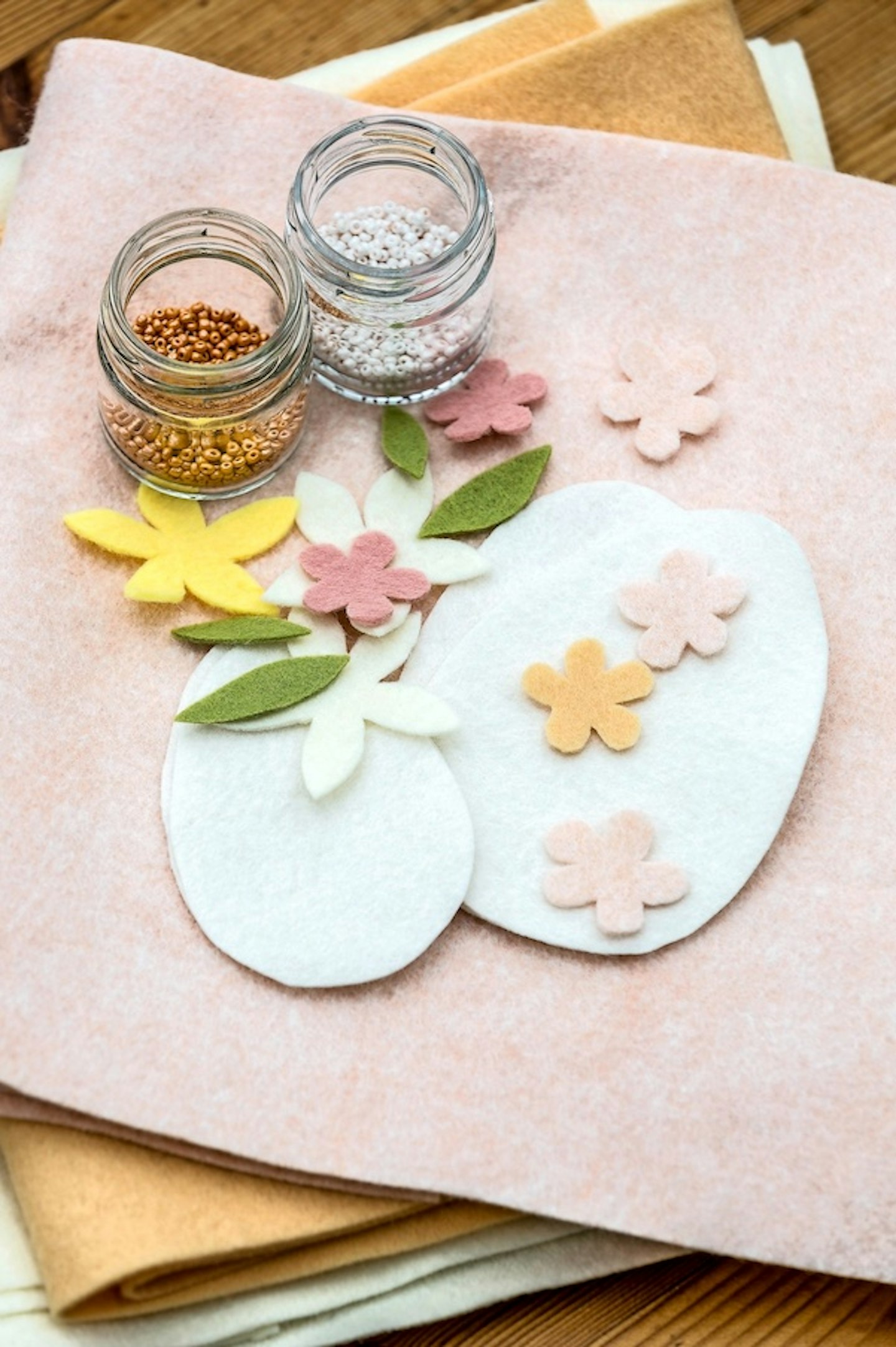 The desired shape is neatly cut out and pinned to a square of felt. The pieces are then carefully cut out with a pair of sharp fabric scissors. Each hanging decoration requires two matching egg shapes, one narrow 4in (10cm) strip of fabric and as many floral trimmings as desired. It is easiest to stitch the flowers and leaves in place before sewing the two egg halves together. Small beads or buttons can be added for embellishment. The fabric strip is folded in half and both ends sandwiched between the two egg shapes. The eggs are then sewn together, starting from the top and leaving a 1in (2.5cm) gap. They are stuffed with a pinch of small fabric scraps before the final stitches close the egg.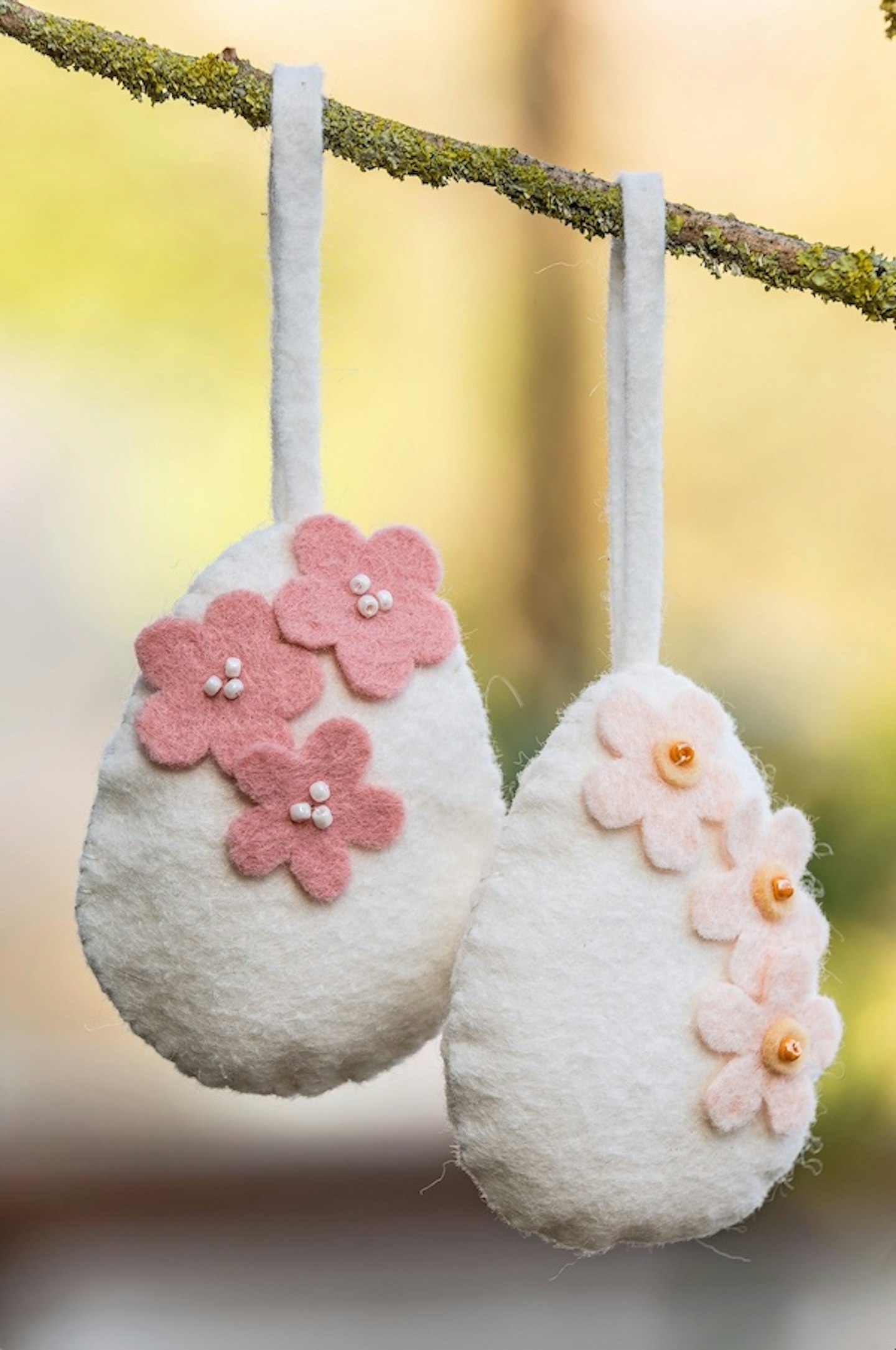 Project: Rachel Hawkins; Photography: Richard Faulks
Every edition of Land_Scape_ showcases the best Britain has to offer, including delicious recipes, inspirational gardens and step by step craft projects. Become a Member from 99p today!