Garden twine and knots are used to create a holder for hanging glass jam jars. This is an ideal way to recycle materials into something useful and attractive.
A simple knotting technique used by fishermen to make nets is adapted to create the support for the jar. The whole hanger can be suspended from a ceiling hook.
Hanging several jars together creates an unusual display. The jars can be used to display plants, flowers or tea lights. Alternatively, they can be left empty, used as decorations in their own right.
Materials
• Ball of jute or garden string
• Scissors
• Jam jar
Step-by-step guide
Cradle of knots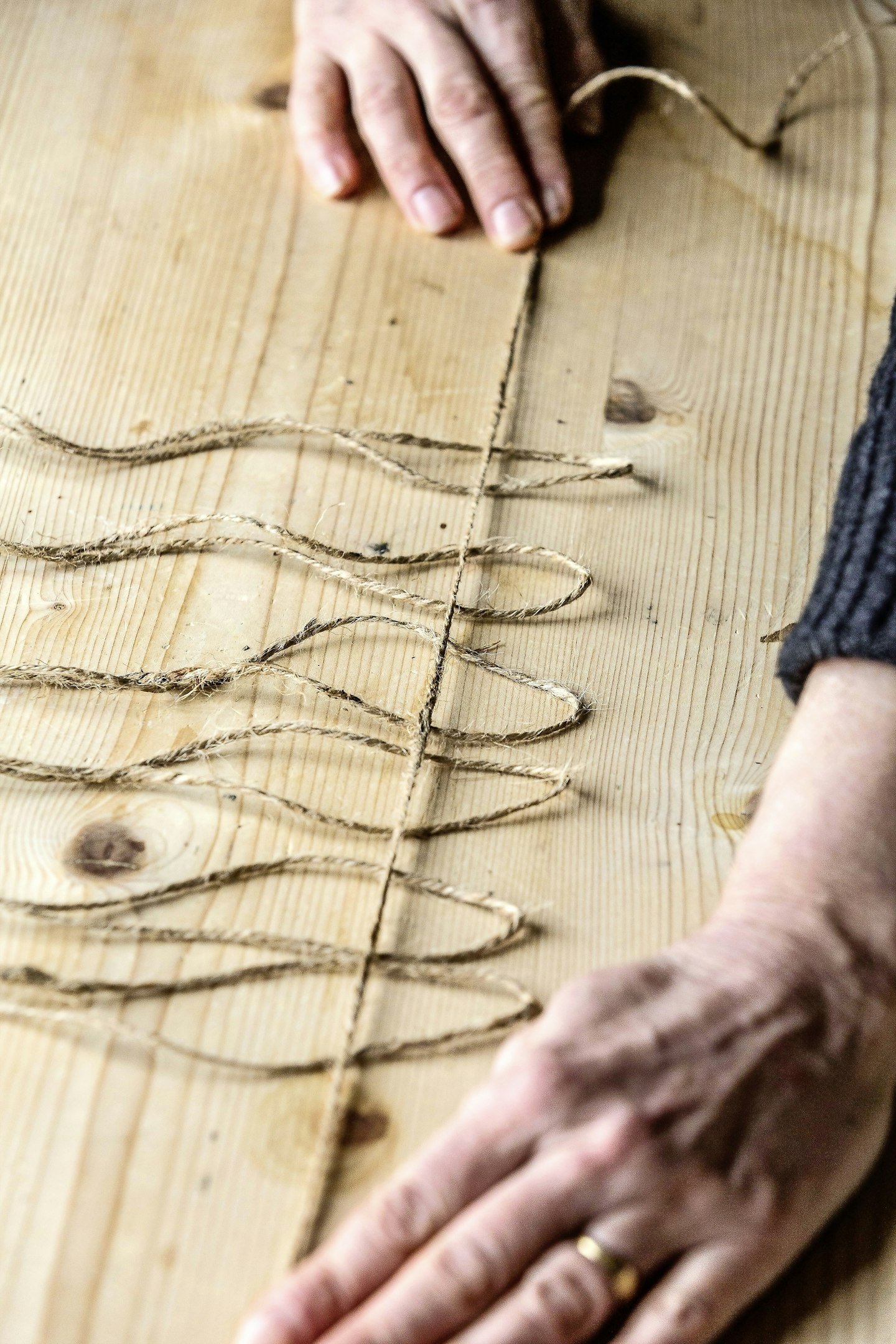 1 of 7
Step 1
The string is cut into seven 40in (100cm) lengths for a 6in (15cm) high jar. For a different height jar, each length of twine should measure approximately seven times the height of the jar. Six of the lengths are doubled up and placed next to each other. The seventh is placed over the top, just shy of the looped ends.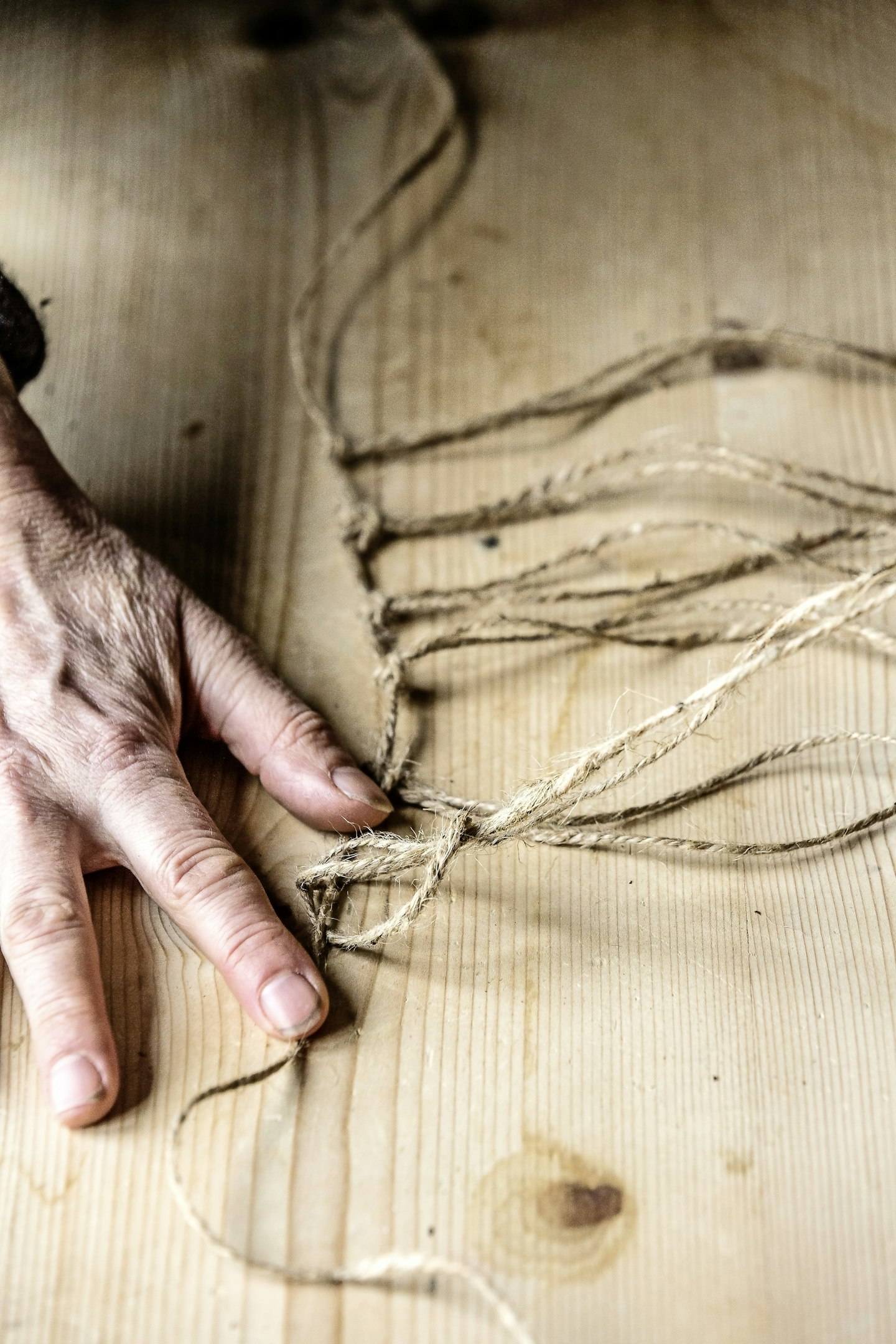 2 of 7
Step 2
The cut ends of each string are threaded through the loop and pulled tight to form a knot.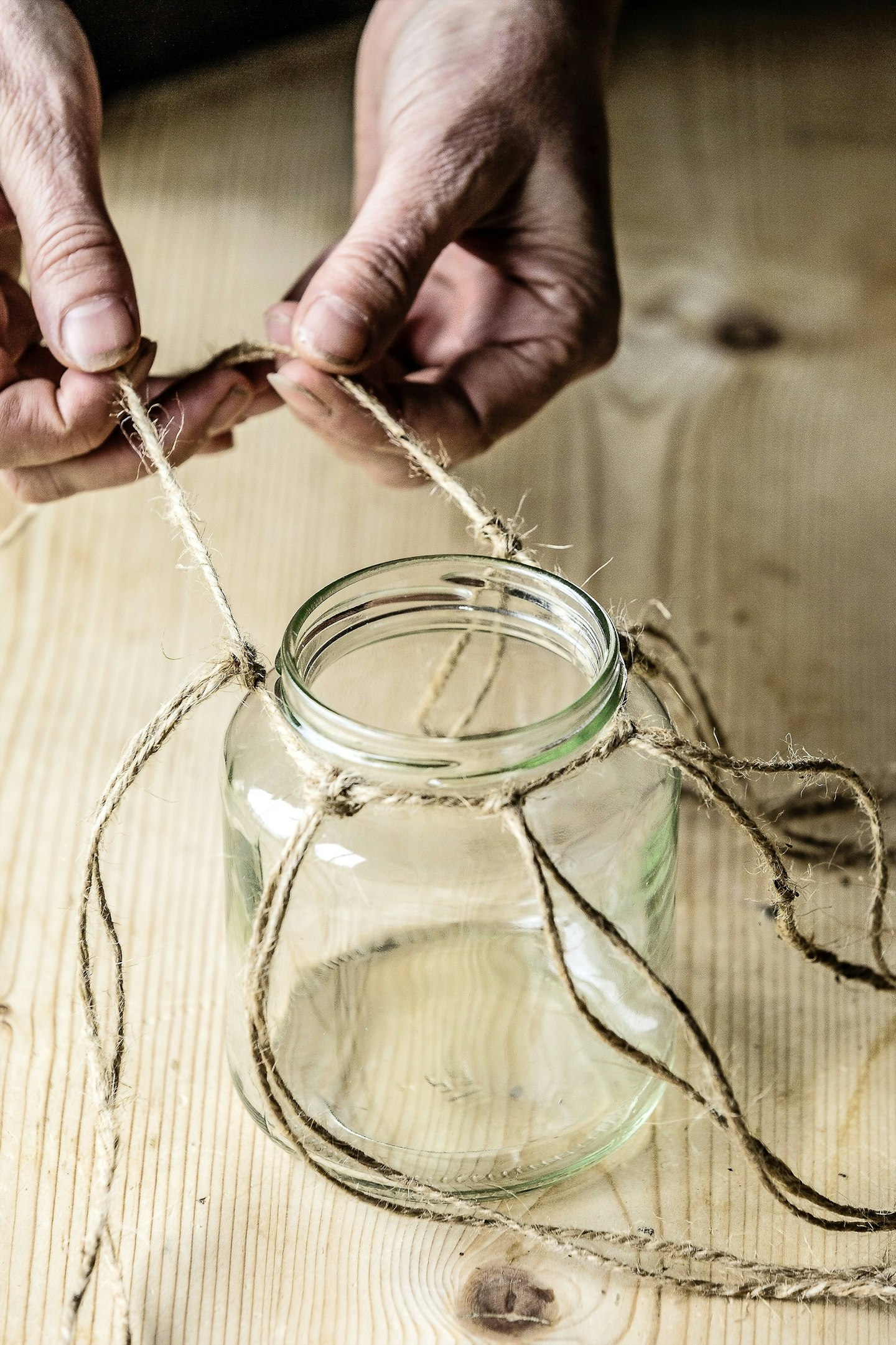 3 of 7
Step 3
The two ends of the single string are held and the jar is placed in the centre of the loop. The string is secured around the top of the jar with a double knot, and the other strings are placed evenly around the neck.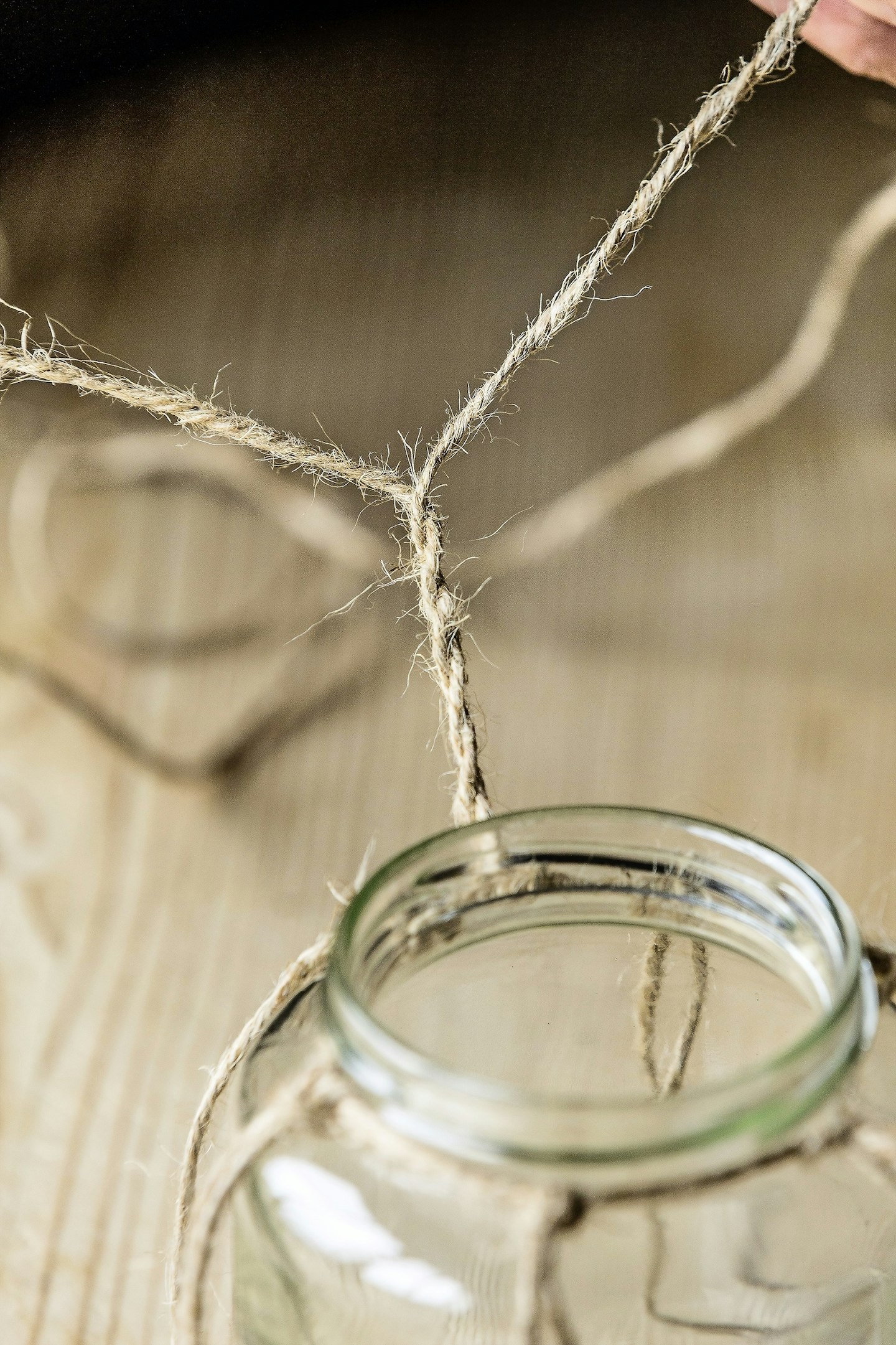 4 of 7
Step 4
The two ends are twisted together.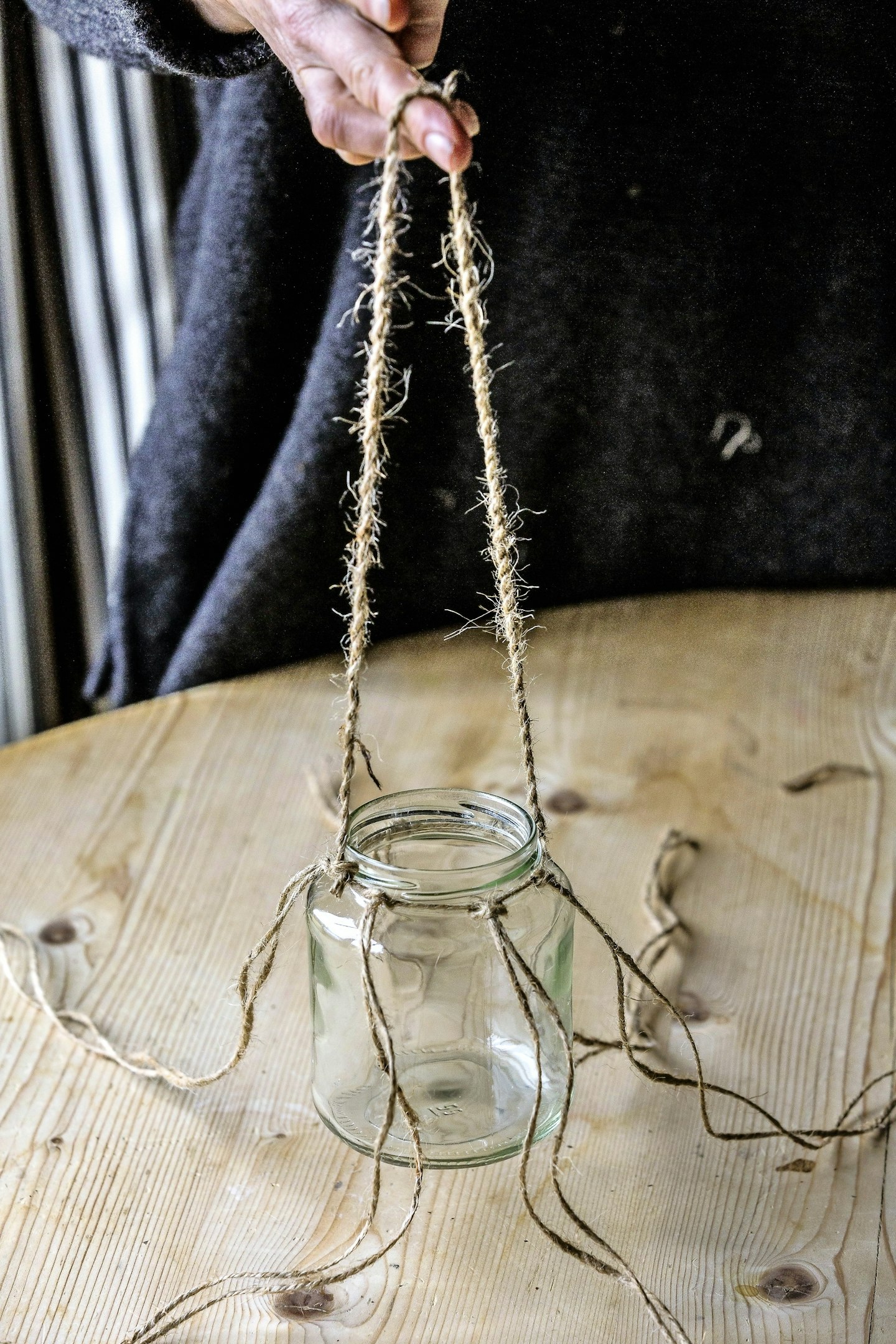 5 of 7
Step 5
Once the two ends are twisted together, they are tied with a double knot to the string on the opposite side to form a handle.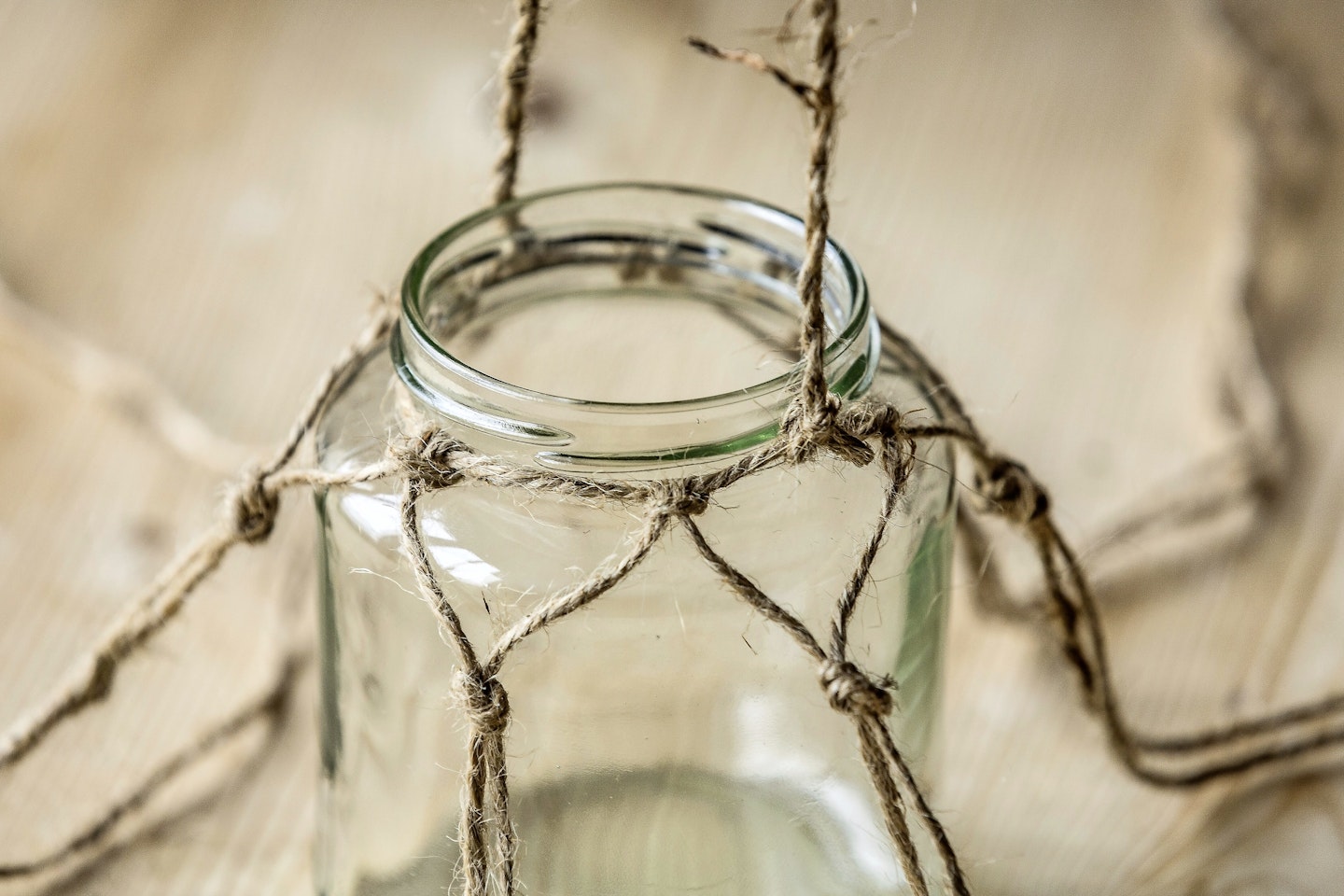 6 of 7
Step 6
Working systematically around the jar, each string is placed next to its partner on the left and knotted, approximately 1½in (3cm) down.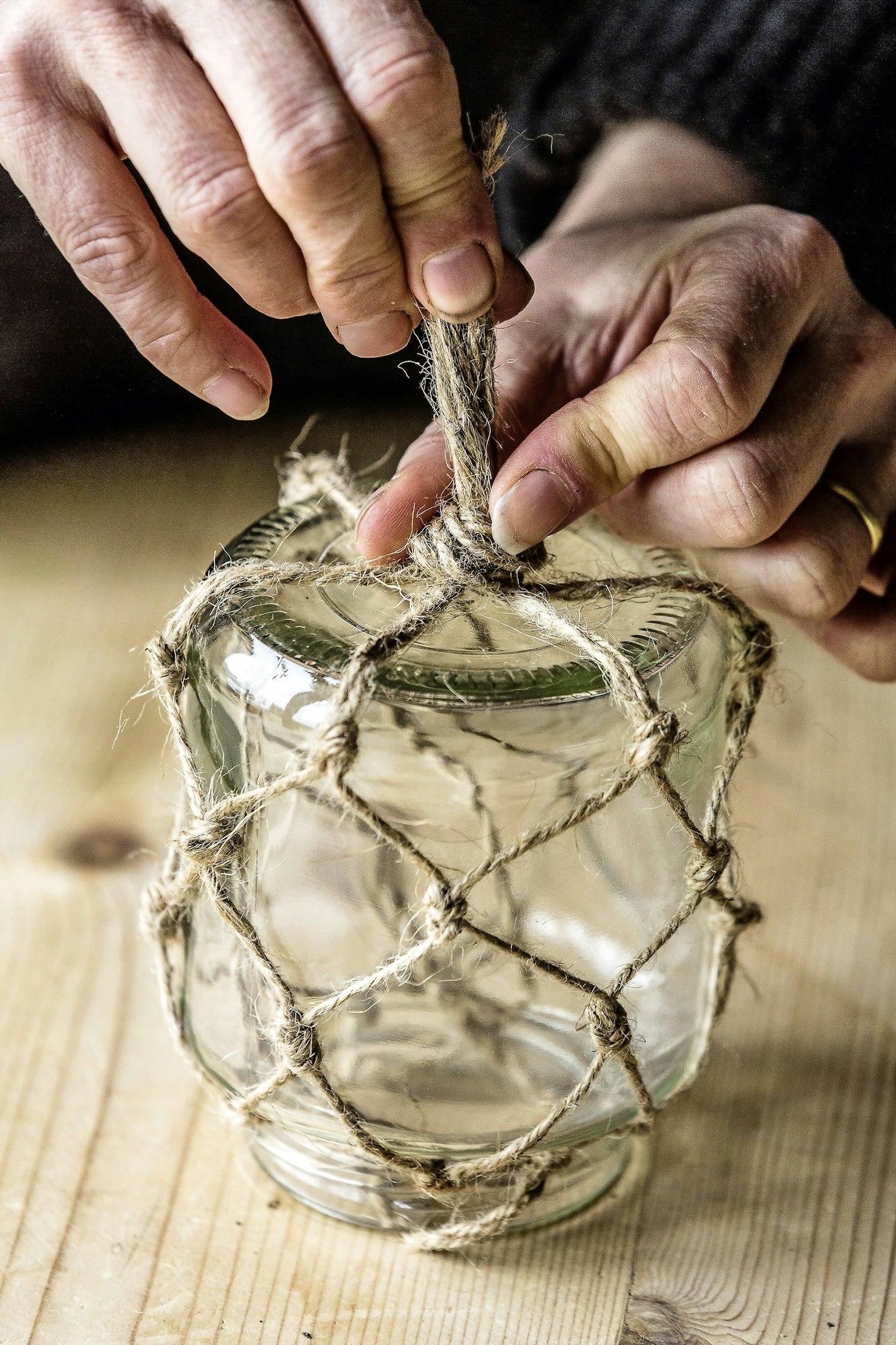 7 of 7
Step 7
The process is repeated 1½in (3cm) down, working to the left until the knots are in line with the bottom of the jar. The strings are gathered together under the jar and tied in a firm knot in the centre. Ends can be trimmed evenly or left as a tassel. Increasing the lengths of string used will give a longer tassel.
Finished Project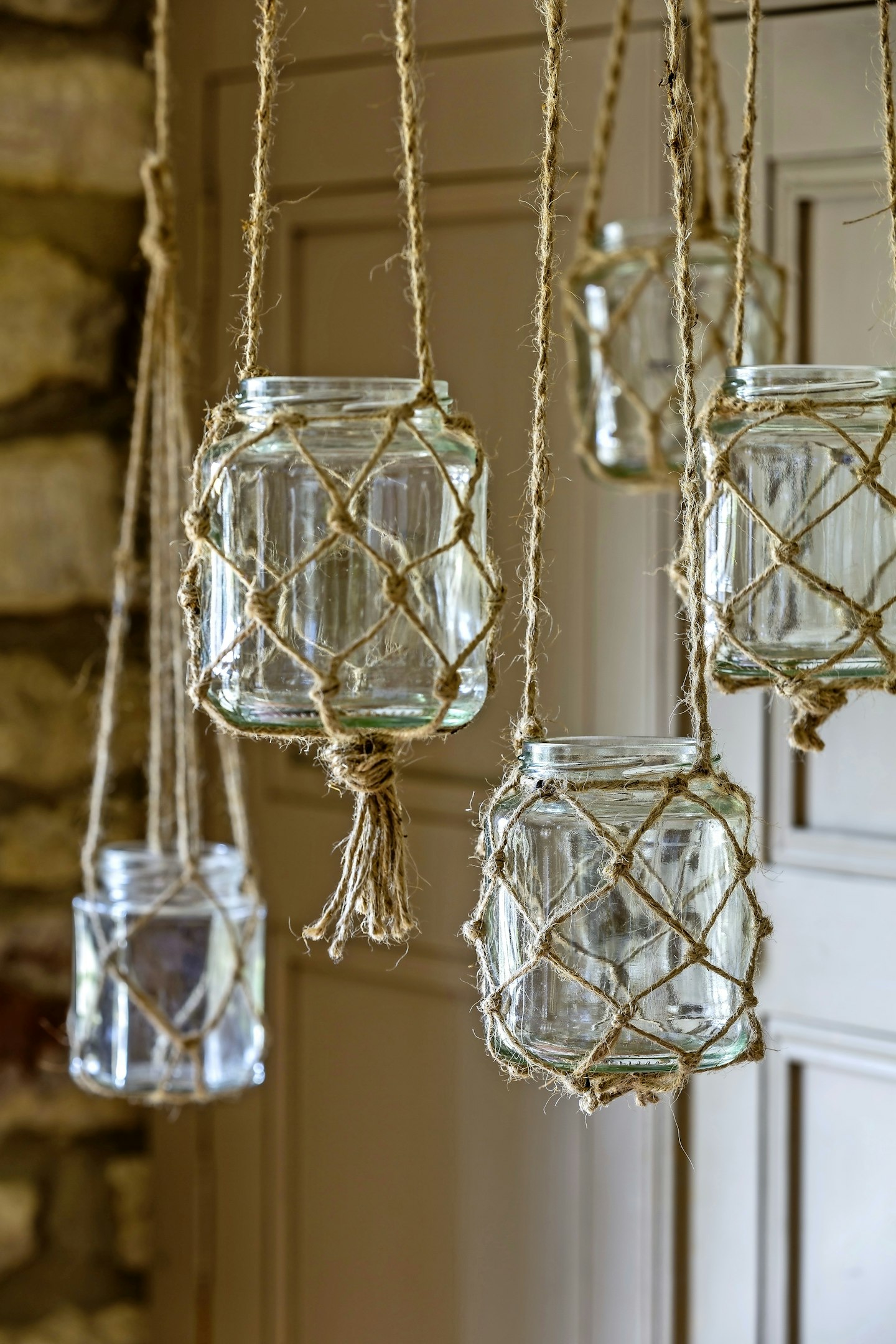 Project: Sue Martin; Photography: Richard Faulks
Every edition of Land_Scape_ showcases the best Britain has to offer, including delicious recipes, inspirational gardens and step by step craft projects. Become a Member from 99p today!