On a summer afternoon, fun can be had making these charming birds decorated with leaves and colourful garden flowers.
Using simple cardboard shapes, they are easy to make, requiring just a few dabs of paint and household sundries to add the final features.
A posy of dainty blooms and leaves for natural texture are gathered and used to adorn the tiny models, creating a reminder of sunny days spent outside.
Materials
Plain and black cardboard
Flowers and leaves
Pencil
Scissors
Glue, such as PVA craft glue
Matchsticks
Small paintbrush
Pink paint
String
HOW TO MAKE
Step-by-step guide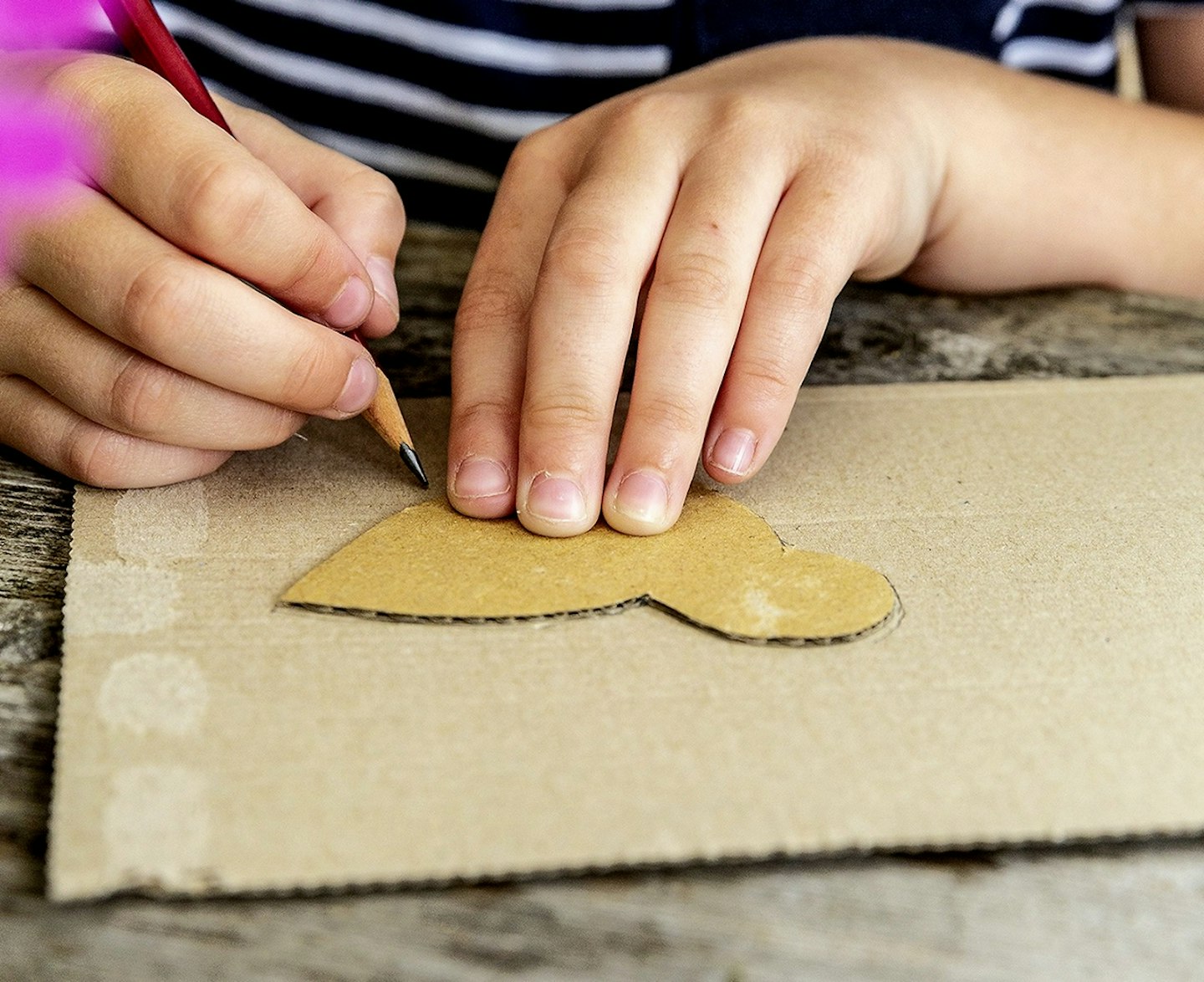 1 of 7
Step 1
A simple simple bird shape, with a round head and leaf-shaped body, is drawn on a piece of cardboard and cut out. This can be used as a template for more birds.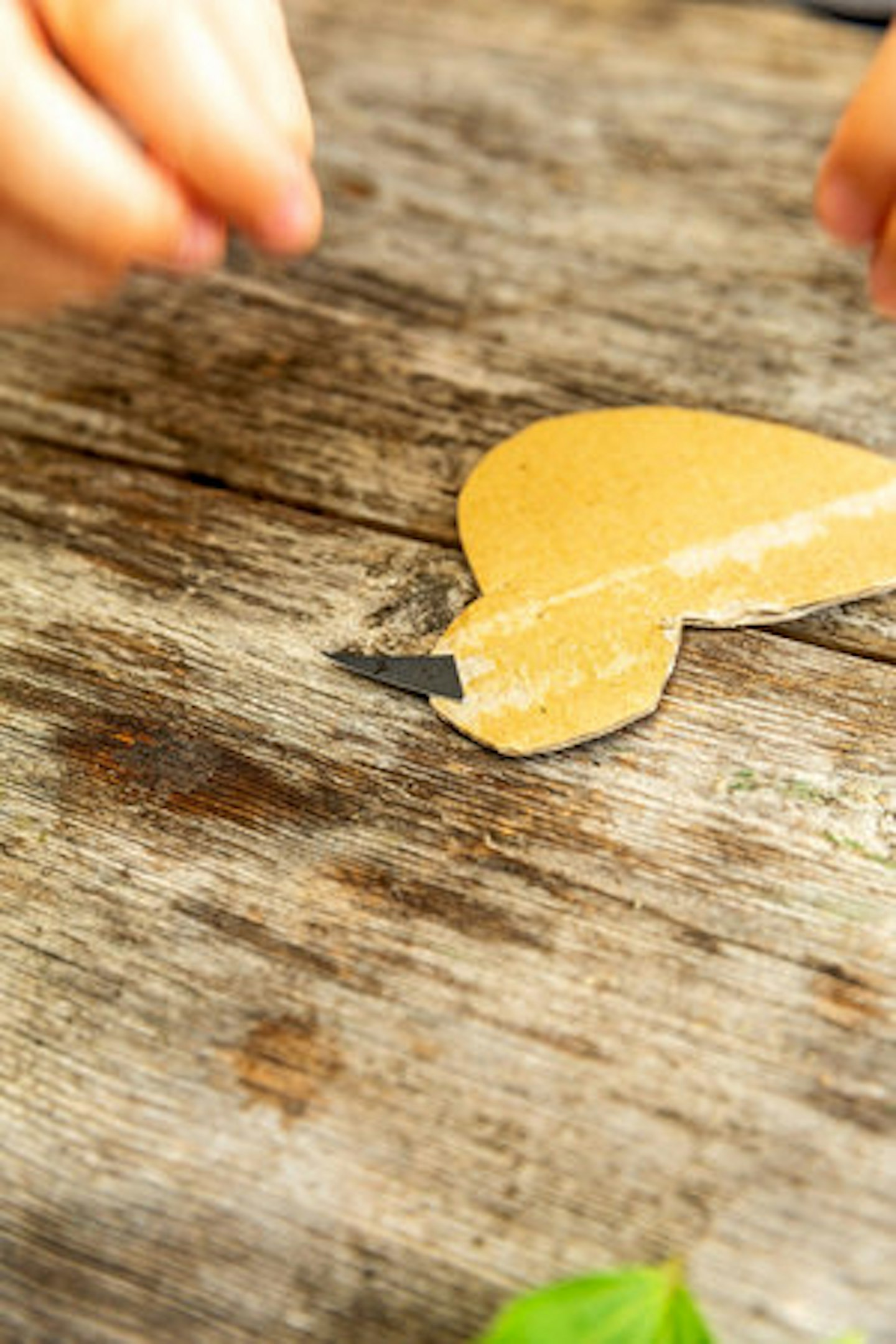 2 of 7
Step 2
A triangular shape is cut out of the black card and stuck onto the back of the head to form the bird's pointy beak.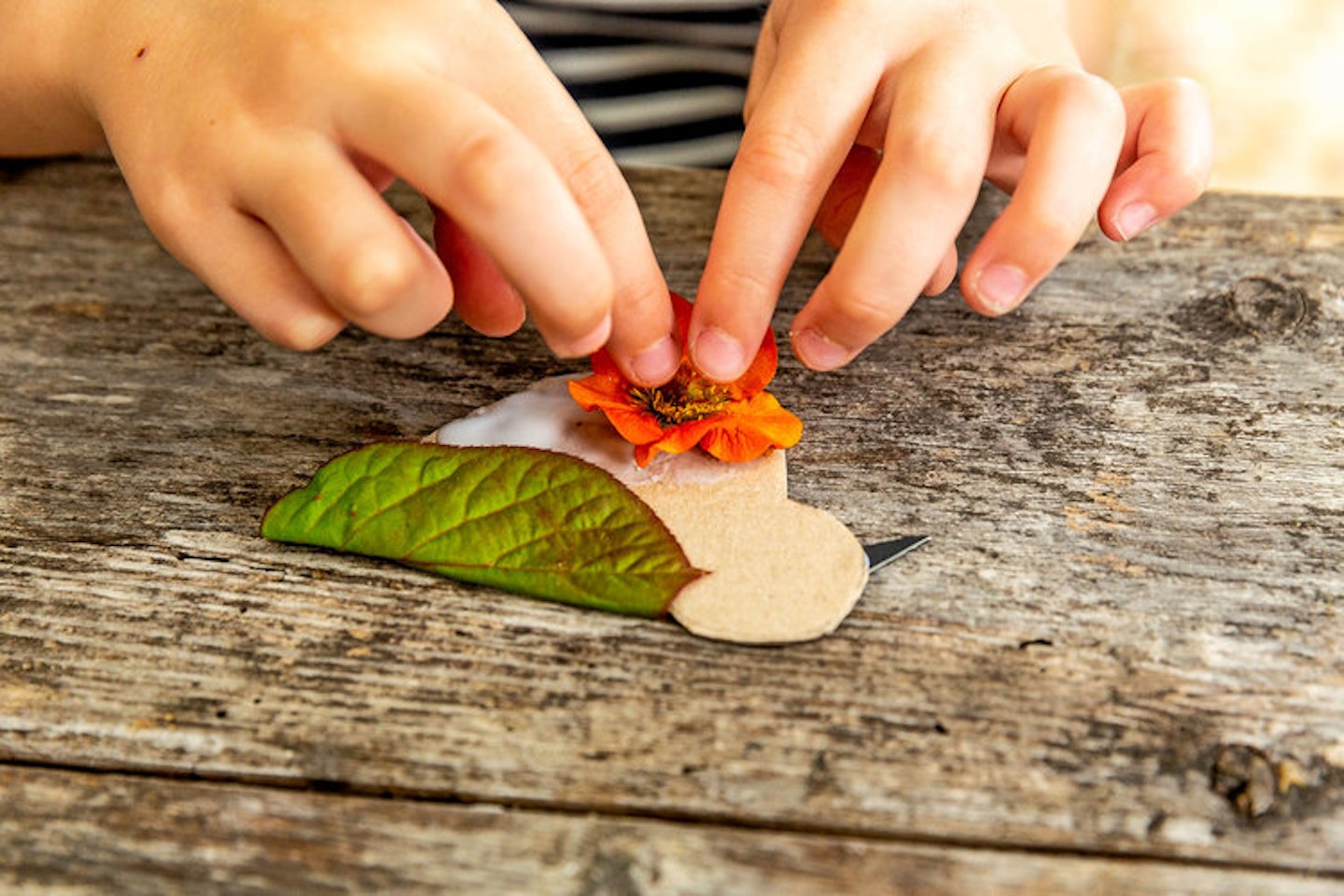 3 of 7
Step 3
Glue is applied to the top edges of the bird's back and a leaf of suitable size folded over to form the wings. Bright geum flowerheads are then stuck on the bird to give it a colourful breast.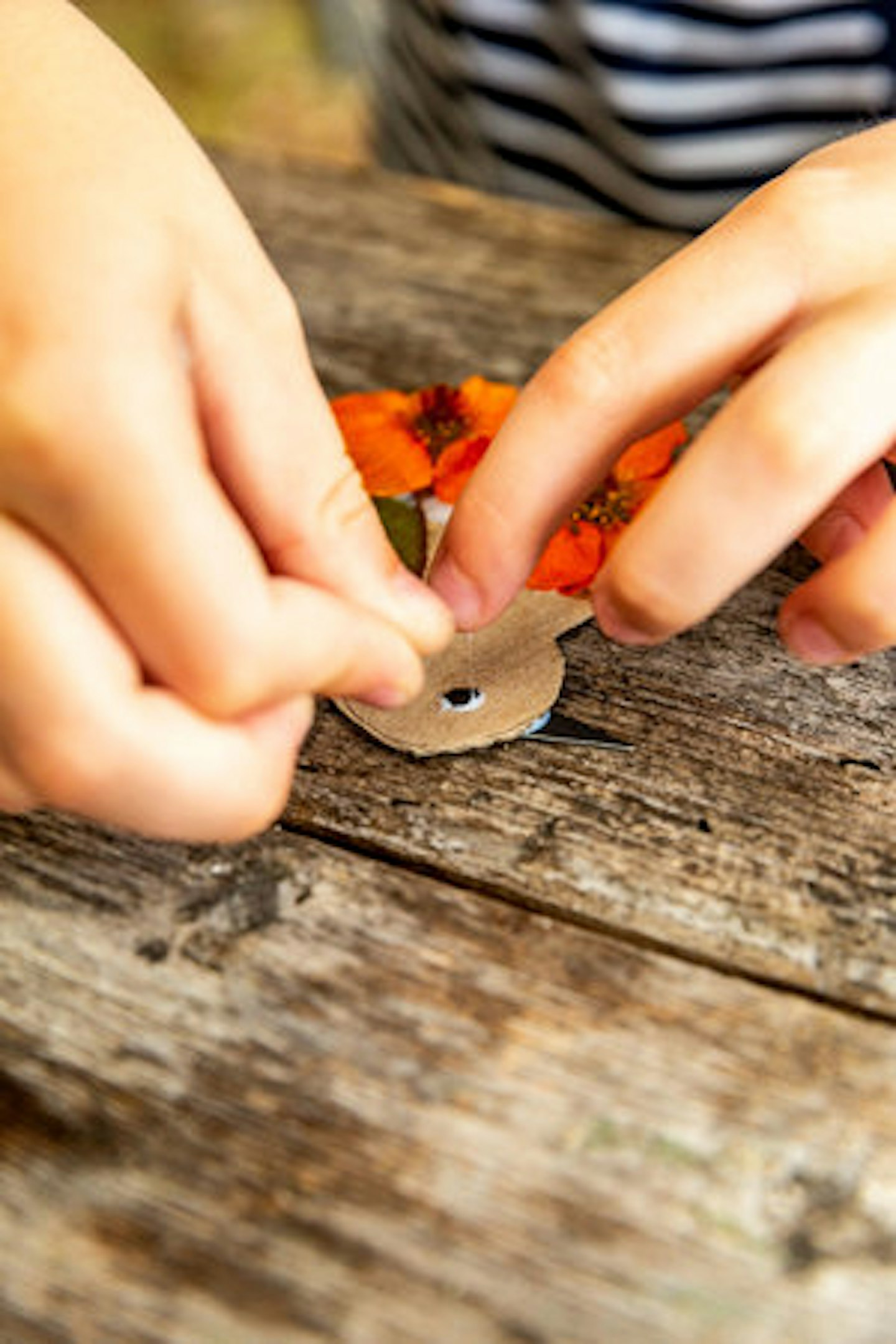 4 of 7
Step 4
A small circle of black card is carefully stuck on the head for the eye.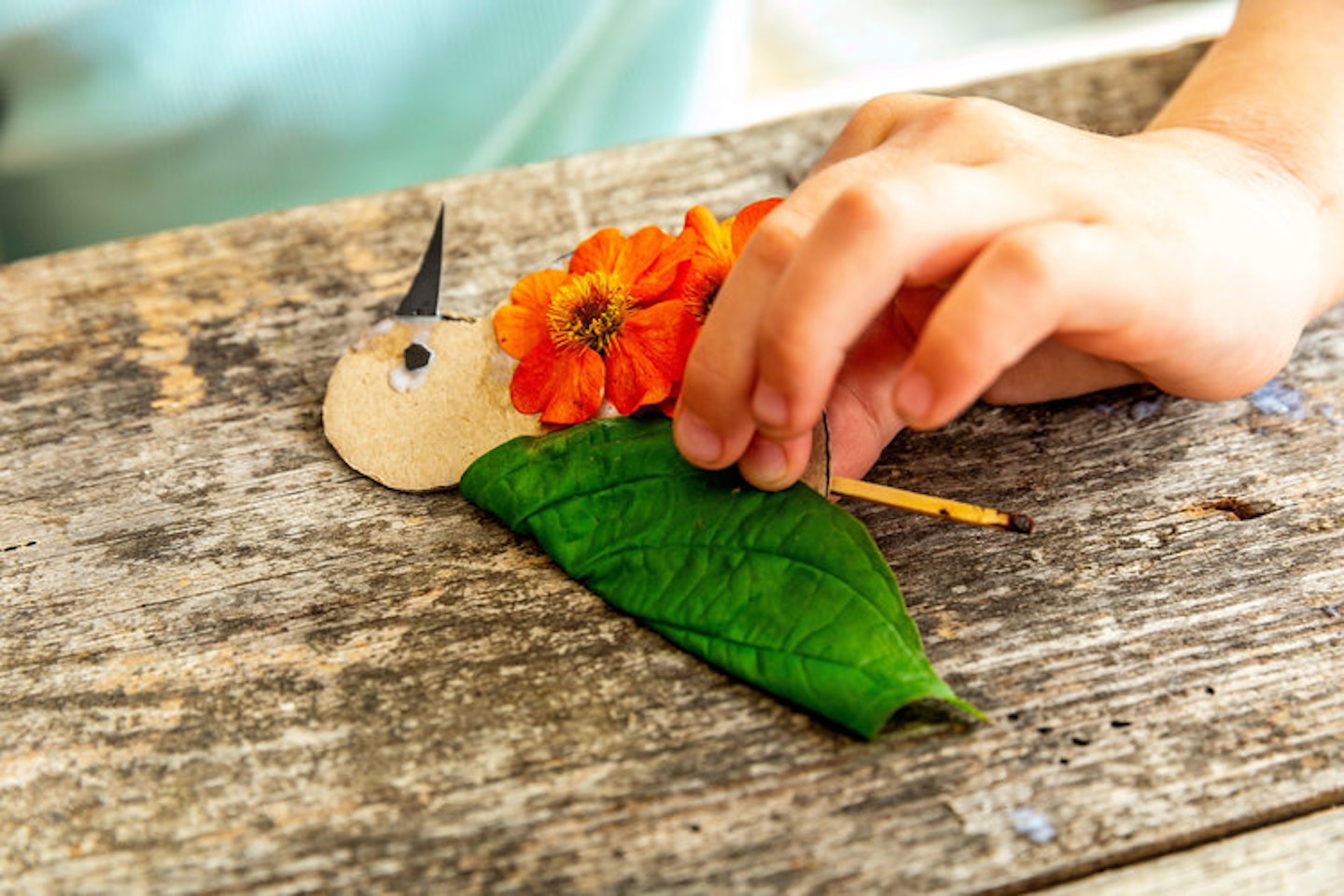 5 of 7
Step 5
Two struck matches are glued at the bottom to form the legs. Any matches should be lit and extinguished by an adult, then left to cool entirely before use.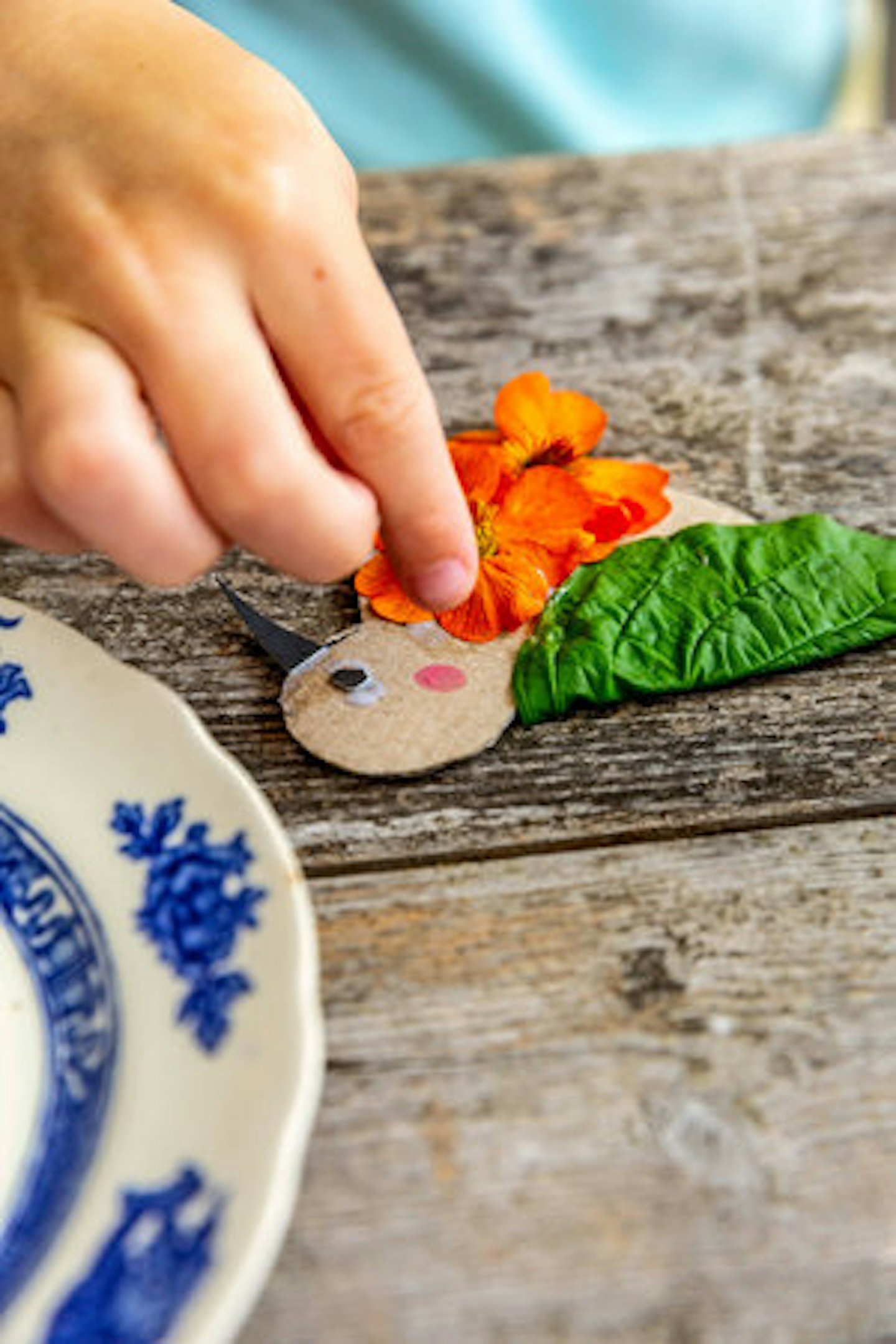 6 of 7
Step 6
A dab of pink paint gives the bird friendly rosy cheeks.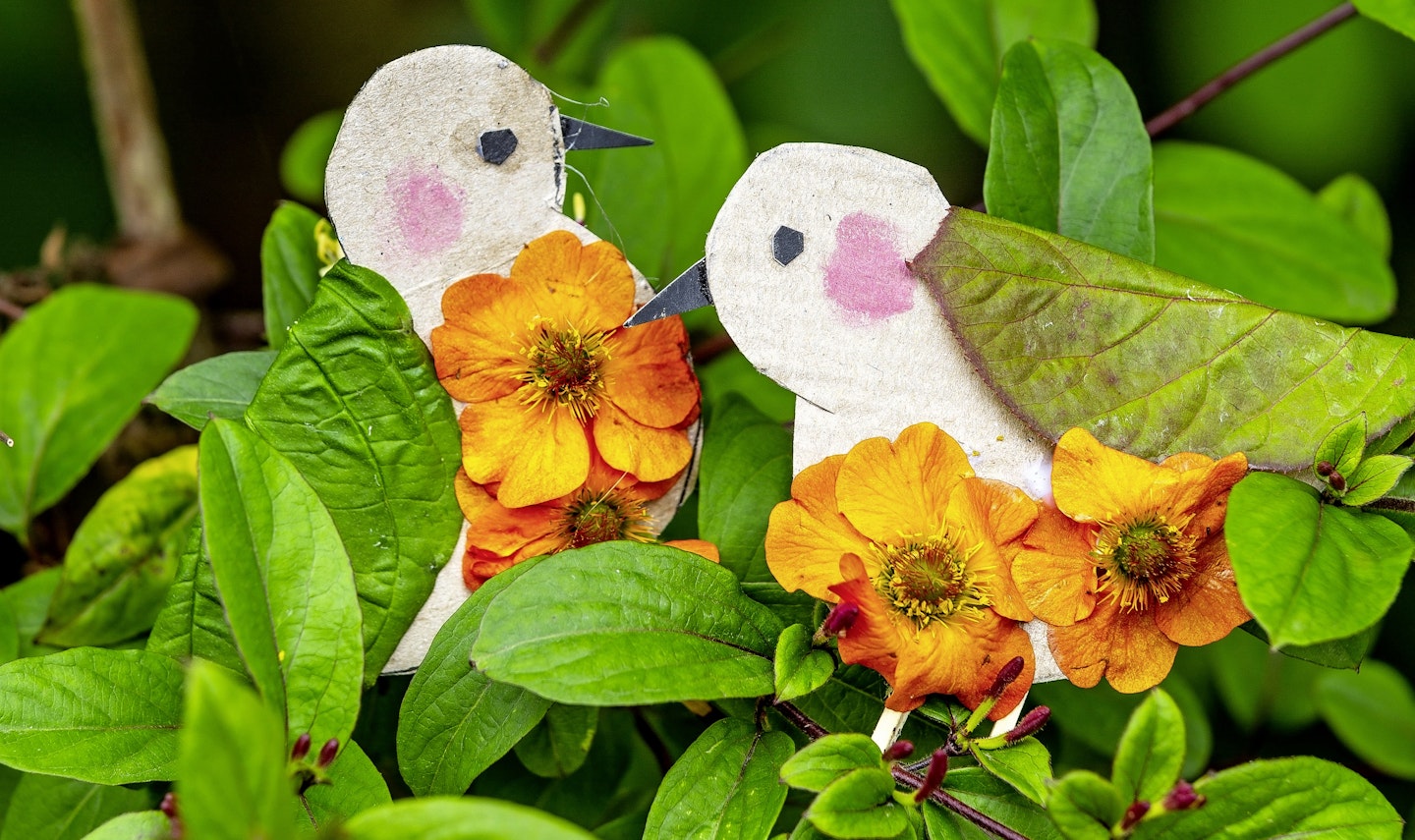 7 of 7
Finished Project
Other Friends
Fluffy black-faced sheep with a thick coat of daisies and clover; endearing baby mice with pink heads, clover bodies and a string tail.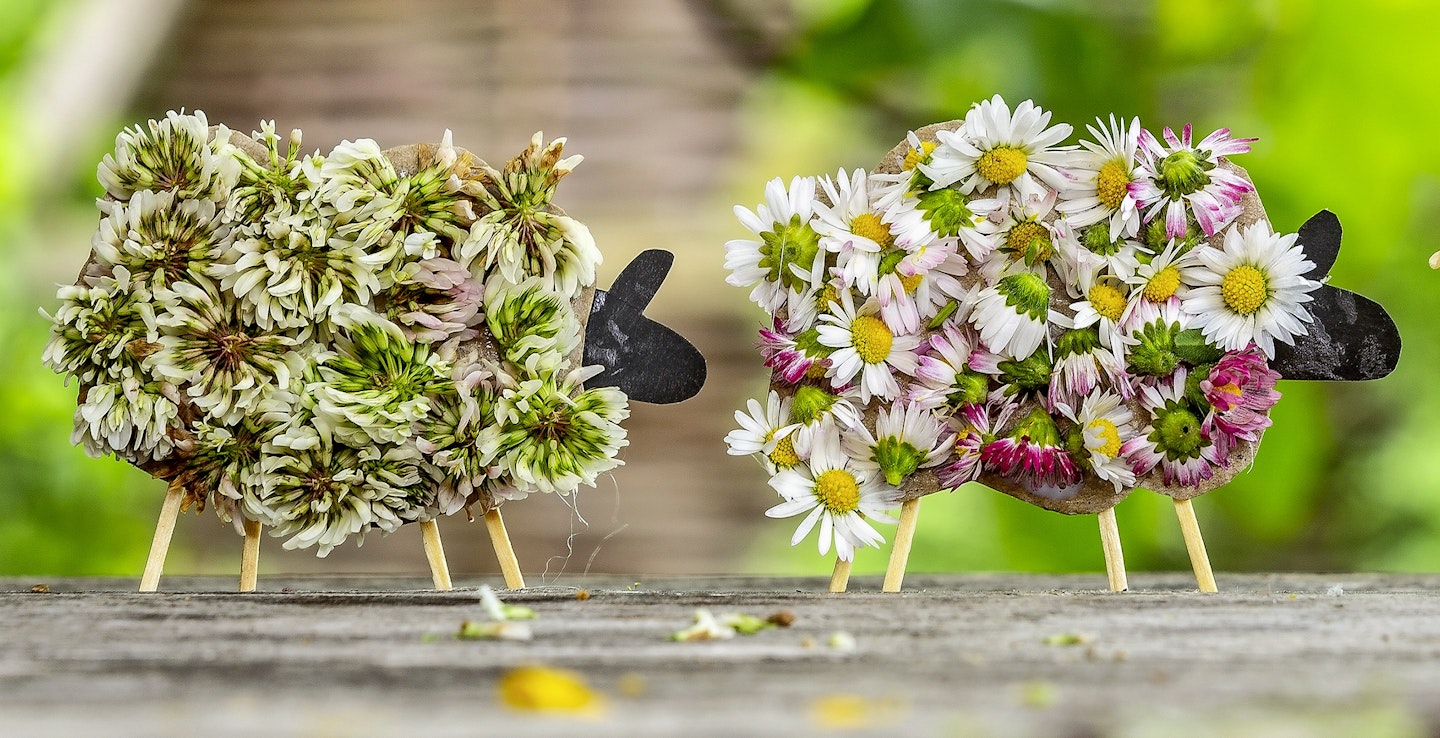 Photography: Richard Faulks
Every edition of Land_Scape_ showcases the best Britain has to offer, including delicious recipes, inspirational gardens and step by step craft projects. Become a Member from 99p today!