With its daisy-like flowers, feathery leaves and sweet fragrance, chamomile is a welcome addition to the summer garden.
Chamaemelum nobile, also known as Roman or English chamomile, is a low-growing, spreading variety, which is ideal for planting between paving slabs on a sunny terrace. It grows best in partial shade, but will also thrive in full sun, in well-drained soil, retaining its luxuriant green colour.
A chamomile terrace not only looks very attractive, but releases a pleasant apple blossom scent when it is walked on. It is easy to maintain, and requires watering only during prolonged drought.
In addition to beauty and fragrance, the terrace also has the added benefit of providing chamomile flowers for fragrant tea and other culinary applications.
Materials
• General purpose compost
• Sharp sand
• Chamomile seeds
• Patio weeder
• Trowel
• Broom
Preparing the terrace
A fragrant chamomile terrace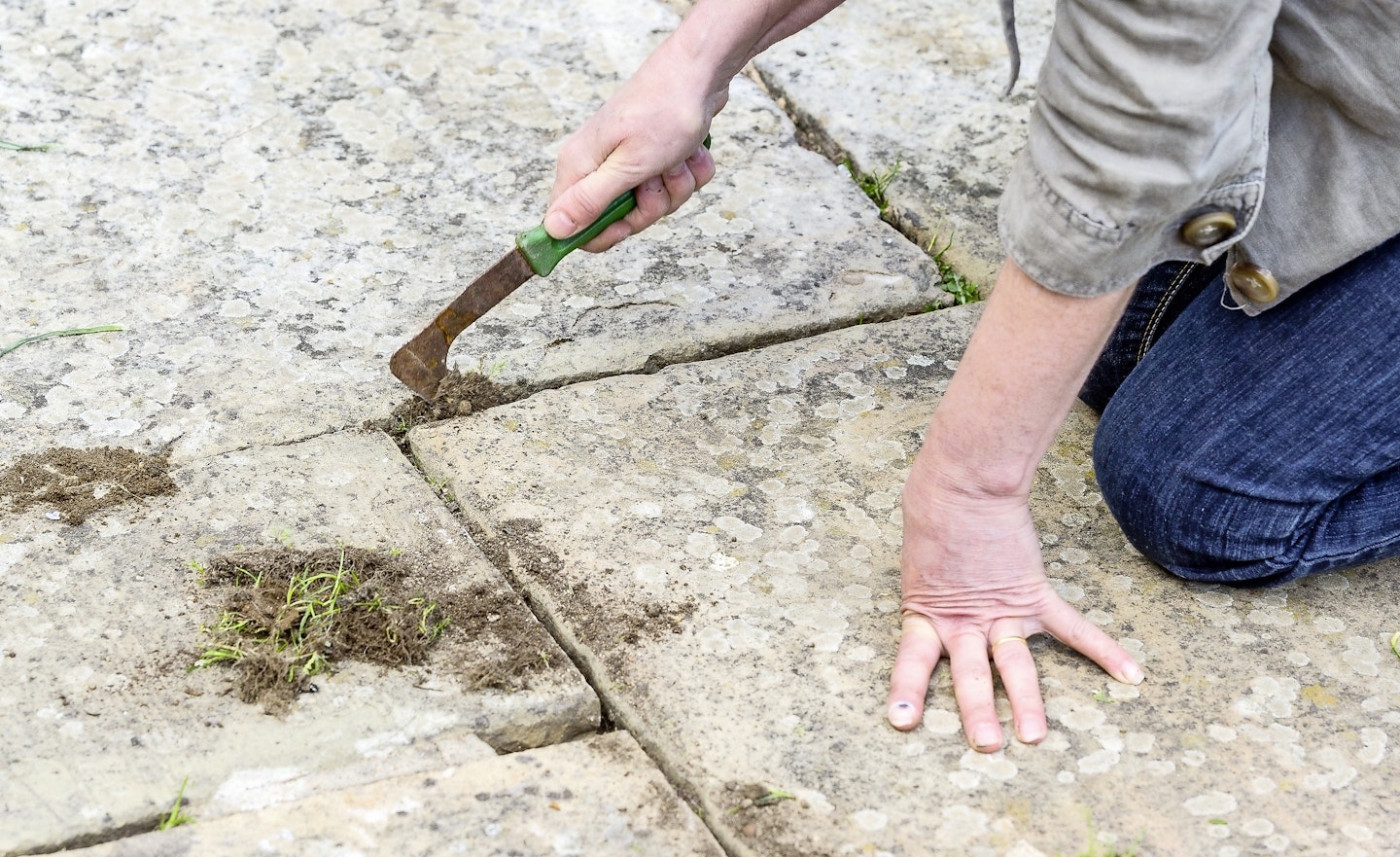 1 of 6
Step 1
Chamomile does not compete well with too many weeds, so it is important that they are removed. This is done using a patio weeder to dig between the paving stones. As much soil as possible should also be removed.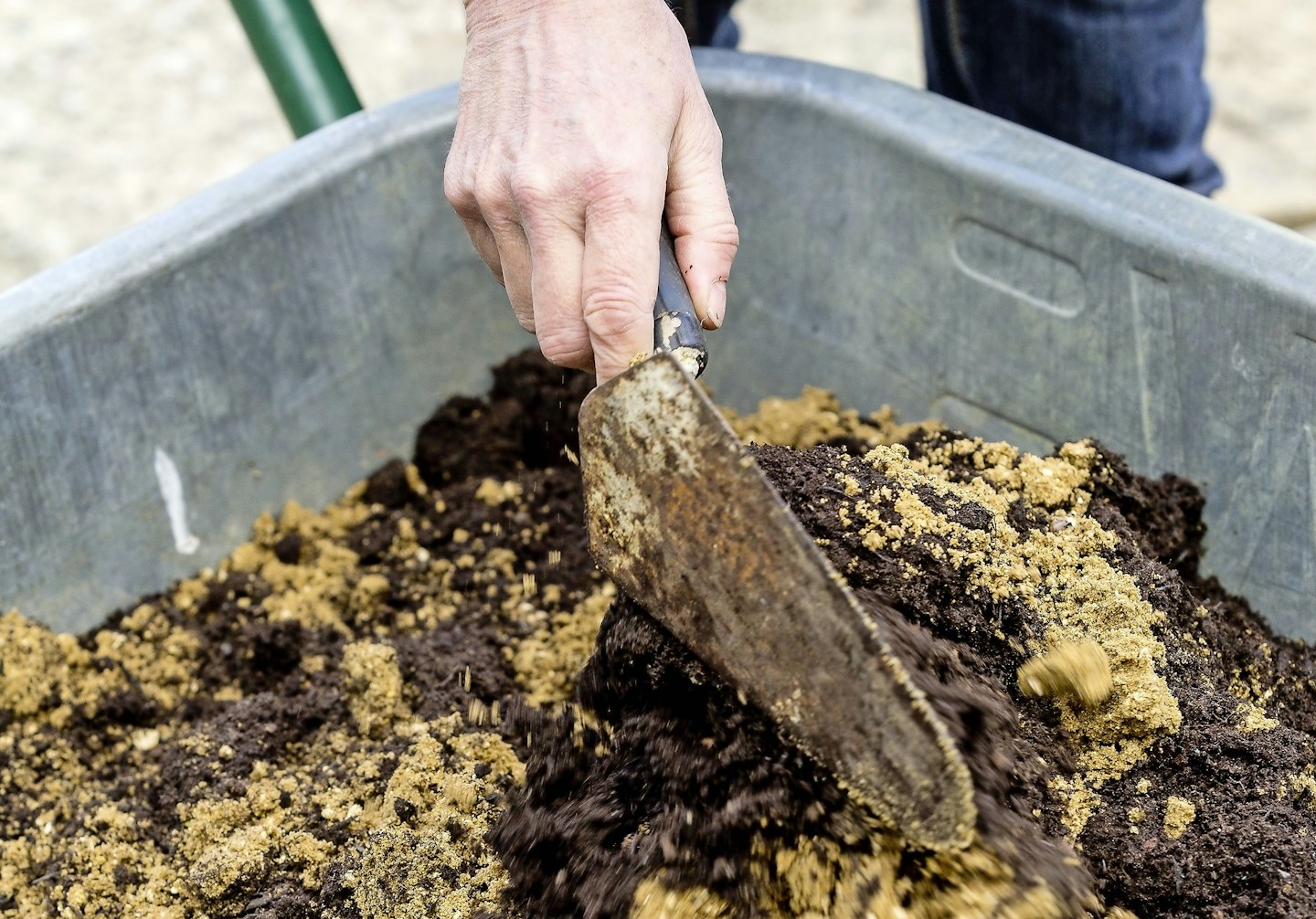 2 of 6
Step 2
Using a trowel, equal quantities of sharp sand and compost are mixed together in a wheelbarrow.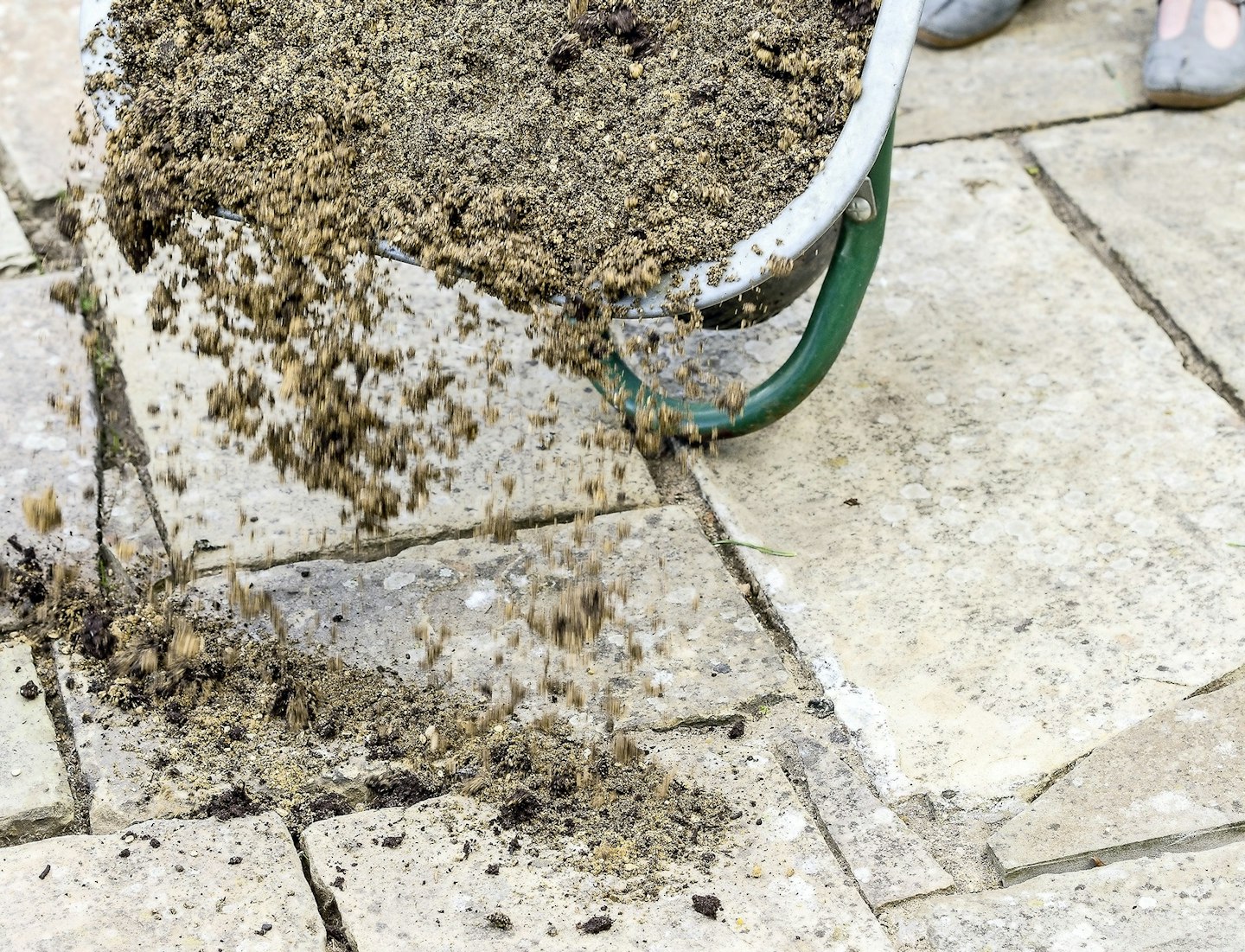 3 of 6
Step 3
The compost mix is gently tipped onto the paving.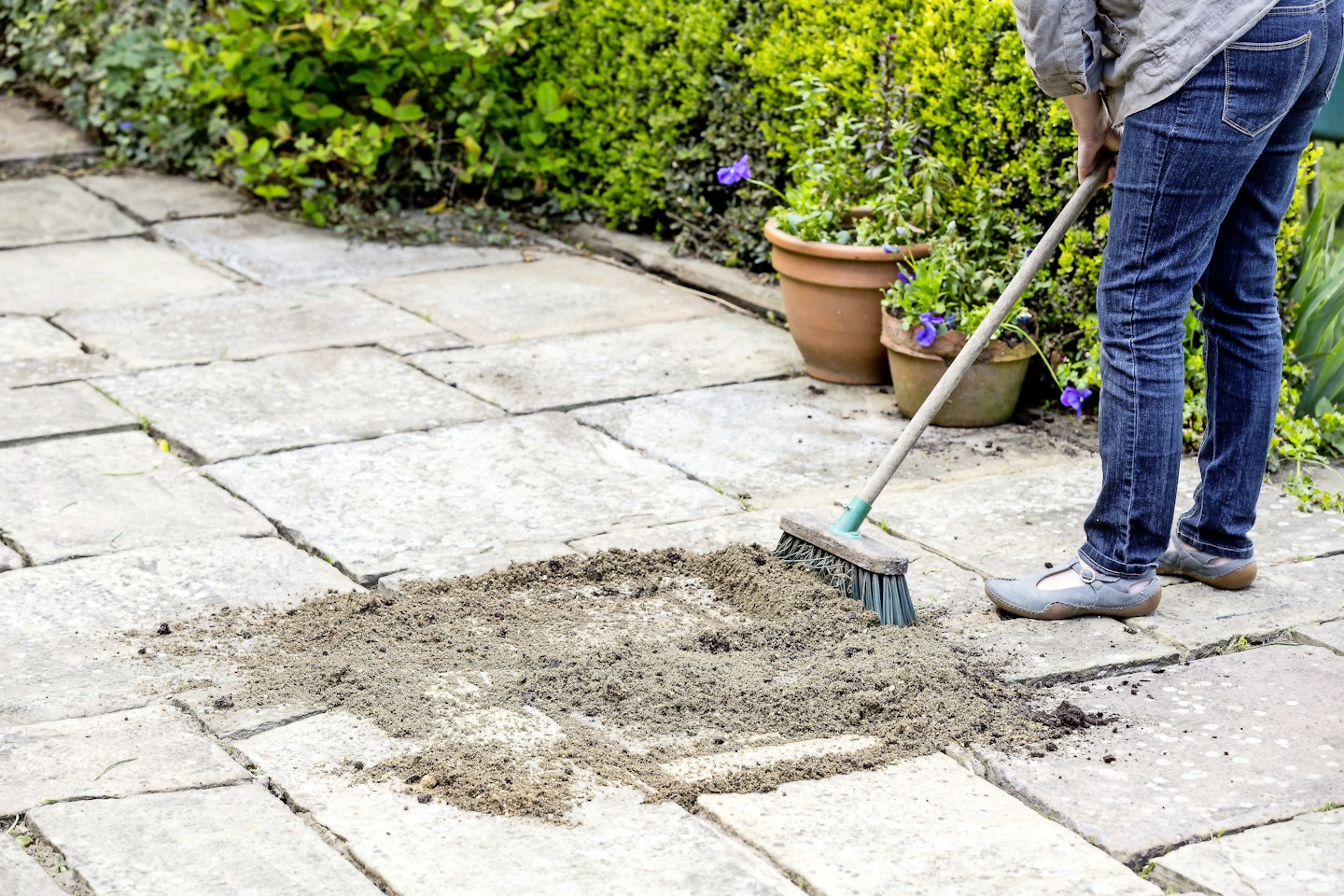 4 of 6
Step 4
Using a broom, the compost mix is brushed into the gaps between the slabs.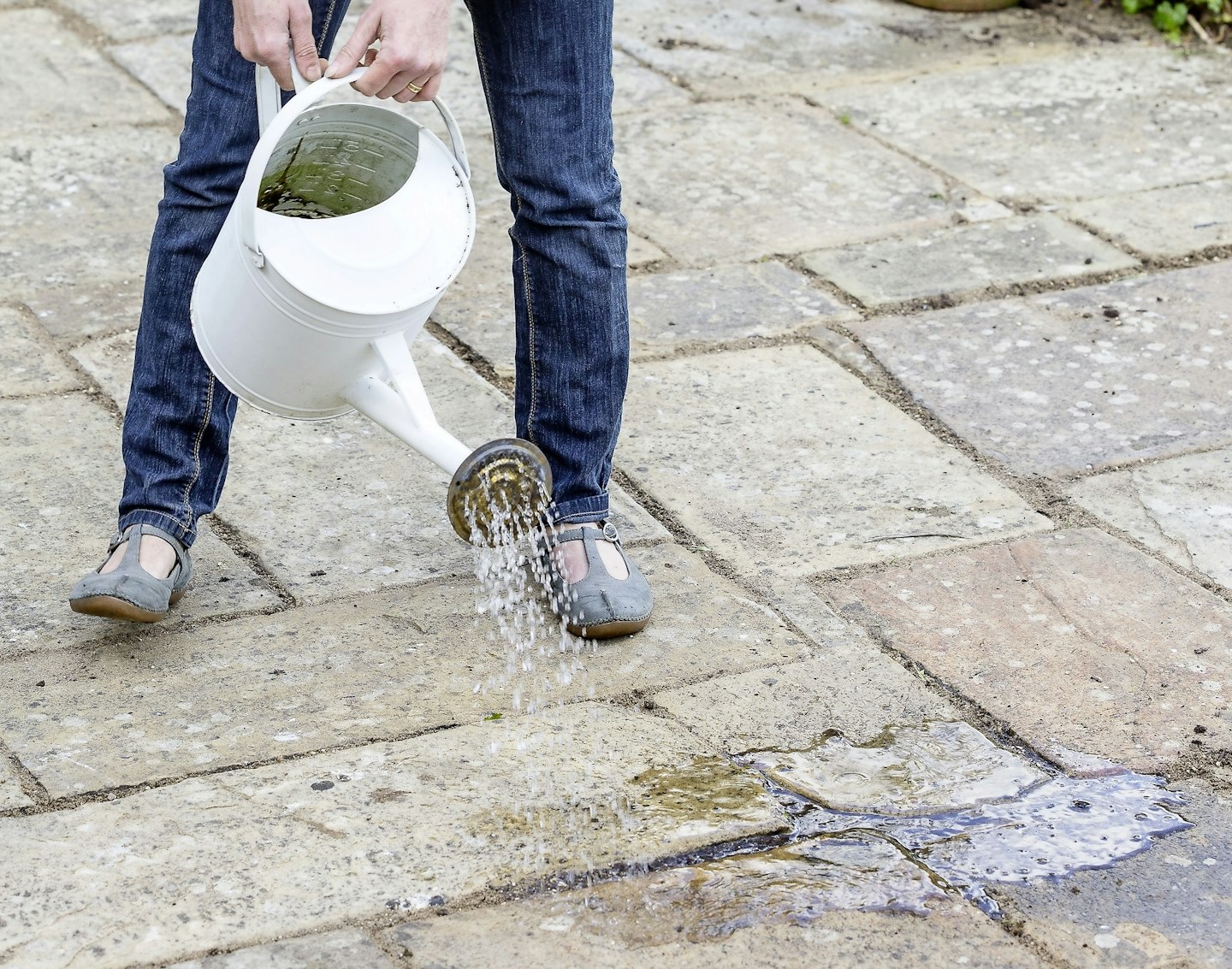 5 of 6
Step 5
Once in place, the mix is lightly watered. It should sit just below the level of the paving stone edges.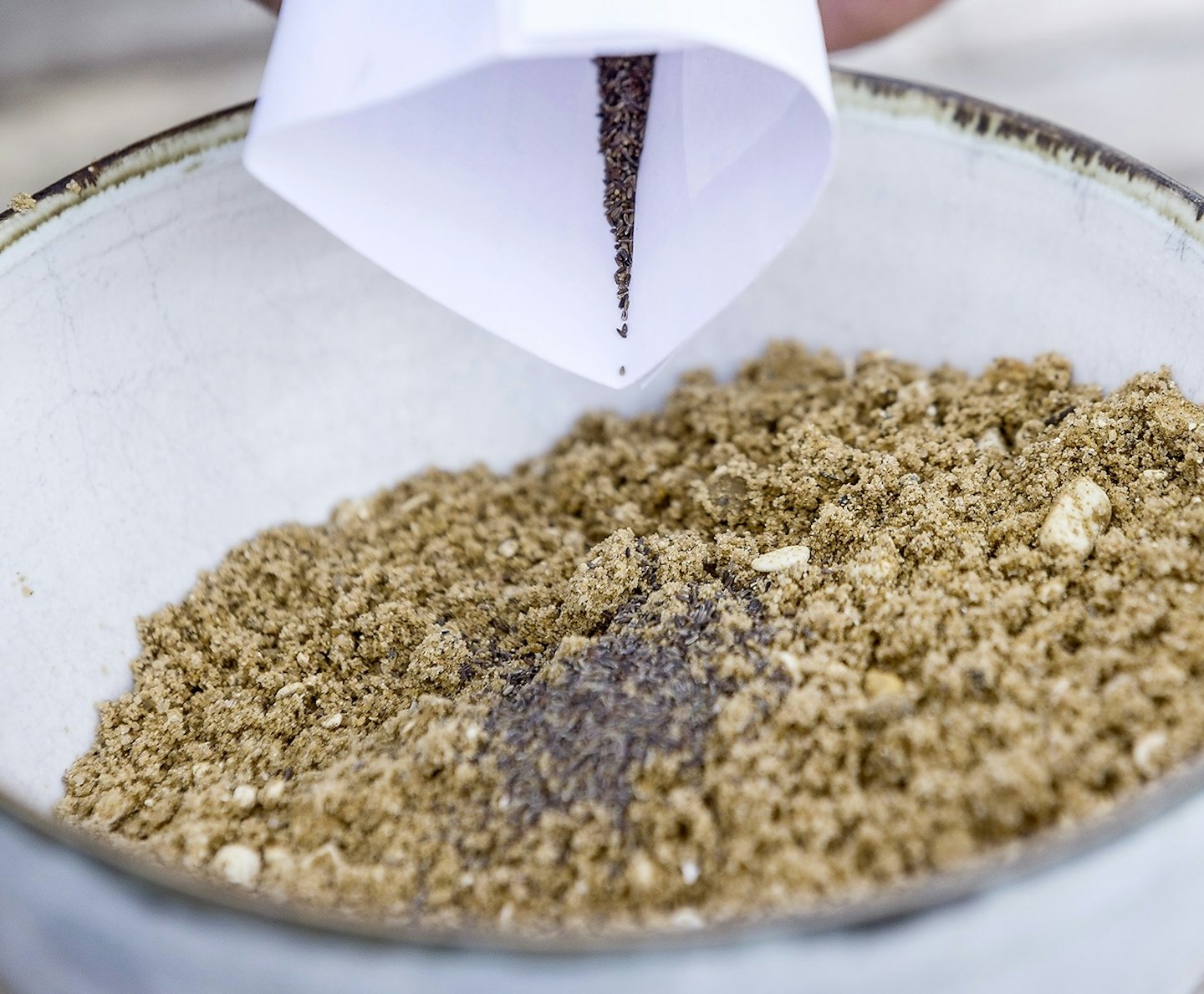 6 of 6
Step 6
Chamomile seed is very fine, so mixing it with dry sand is advised. This mix is then sprinkled finely, working systematically along the cracks. Chamomile needs light to germinate, so the seed mix should not be buried or laid too thickly.
Finished project
The first signs of germination should be noticeable within a few days, and it is important not to let the area dry out too much while the seedlings are becoming established. The plants will quickly spread to create a mat-like covering, and the action of walking on them and crushing stems into the ground promotes this process. Maintenance is minimal and comprises lifting perennial weeds and cutting back old flowering stems to promote thick, mossy growth.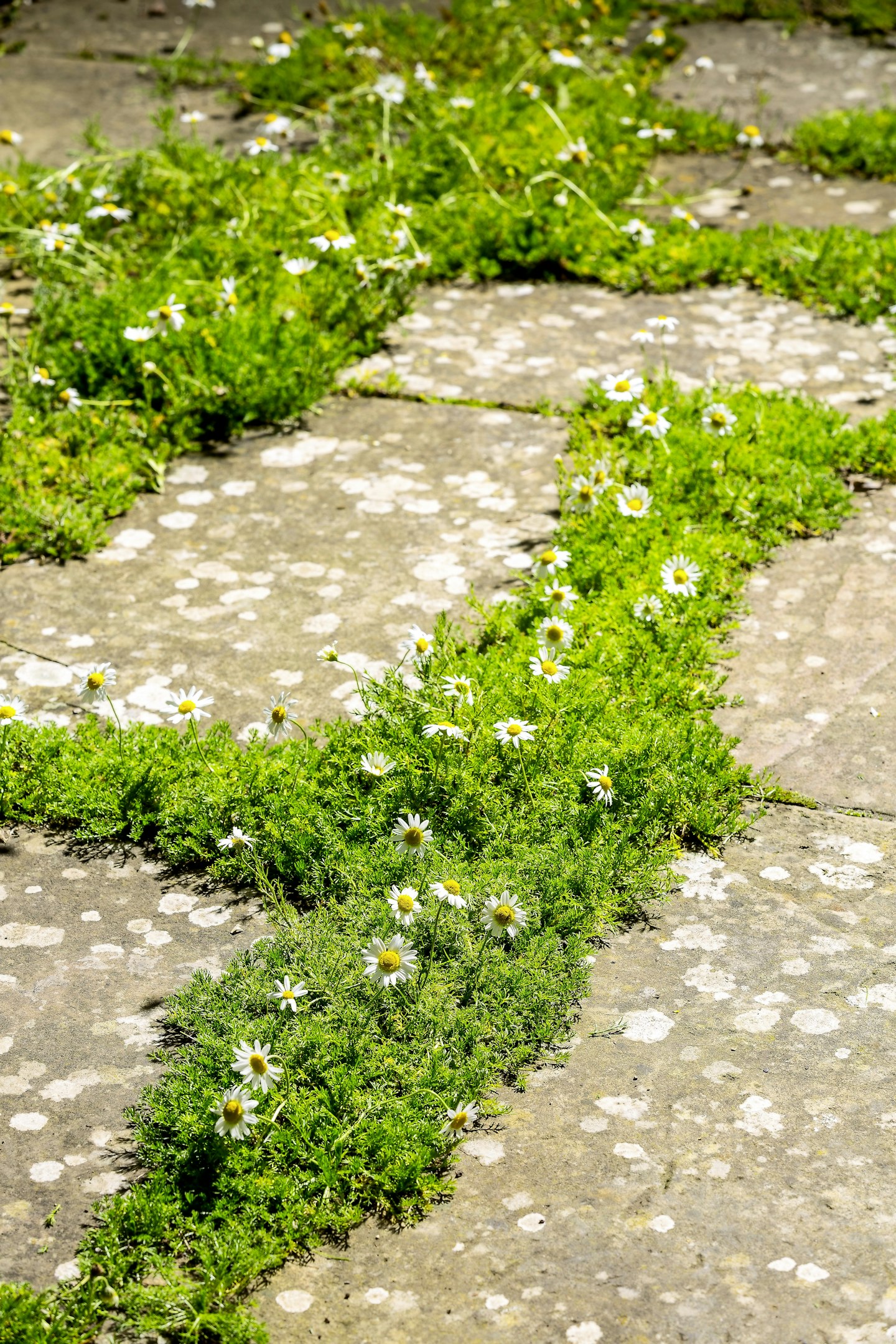 Soothing chamomile tea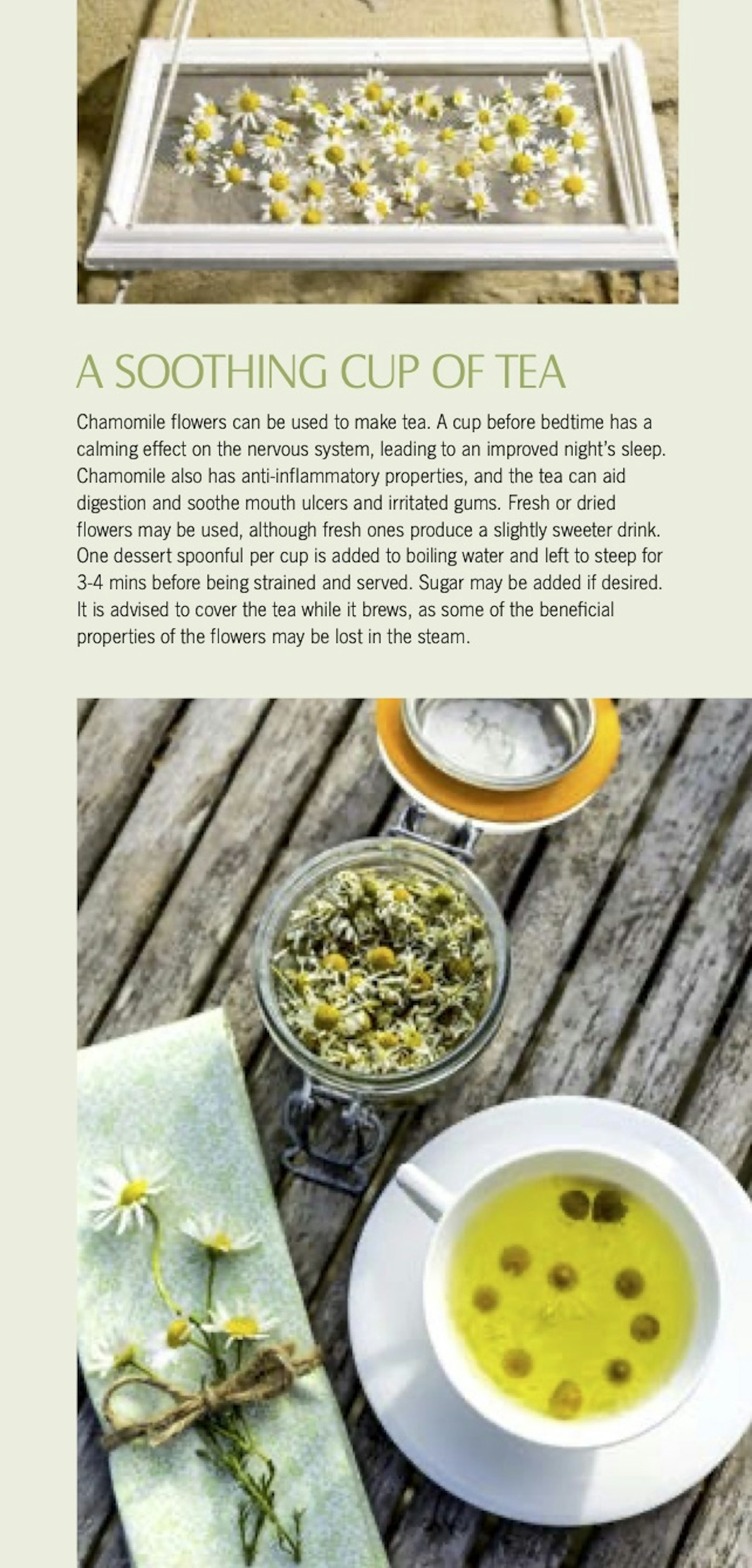 Project: Sue Martin; Photography: Richard Faulks
Every edition of Land_Scape_ showcases the best Britain has to offer, including delicious recipes, inspirational gardens and step by step craft projects. Become a Member from 99p today!