In the autumn landscape, hedgerows are dripping with gleaming orbs as nature opens its jewellery box. The colourful berries of firethorn, pyracantha, hawthorn and snowberry burst in shades of tangerine, crimson and pearly white, and are a feast for the eyes when discovered on a countryside walk. Bringing fiery hues in the colder months, they can be used in a variety of seasonal displays for the garden, when combined with their lush, green foliage.
Inspiration
A startling combination of colours bursts from a terracotta pot, comprising plump clusters of scarlet and gold interspersed with snowberries and deep-red hips.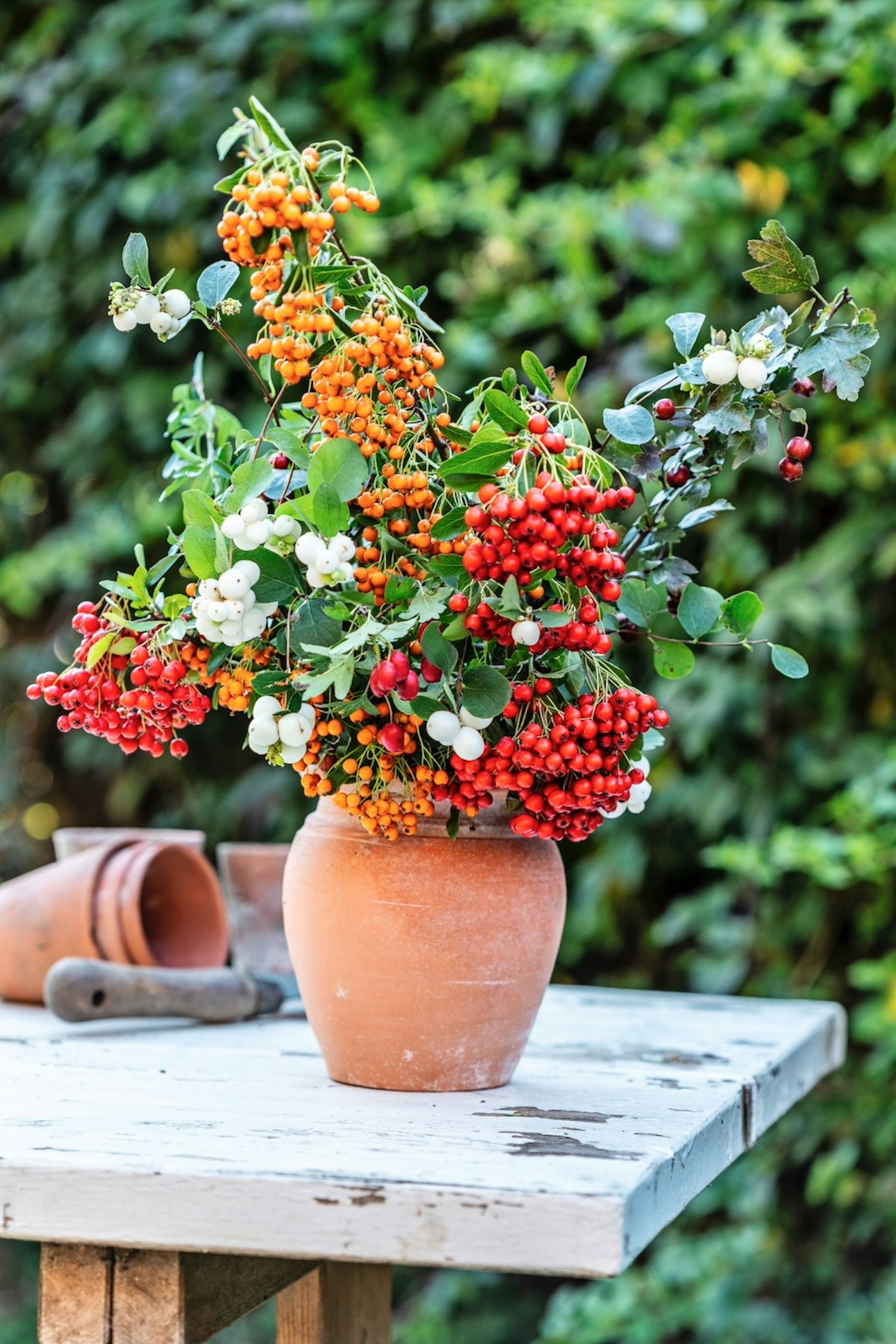 Tumbling loosely around a pillar candle in a galvanised bowl, the ruby berries of hawthorn and pyracantha stand out like gems among the tangled green foliage.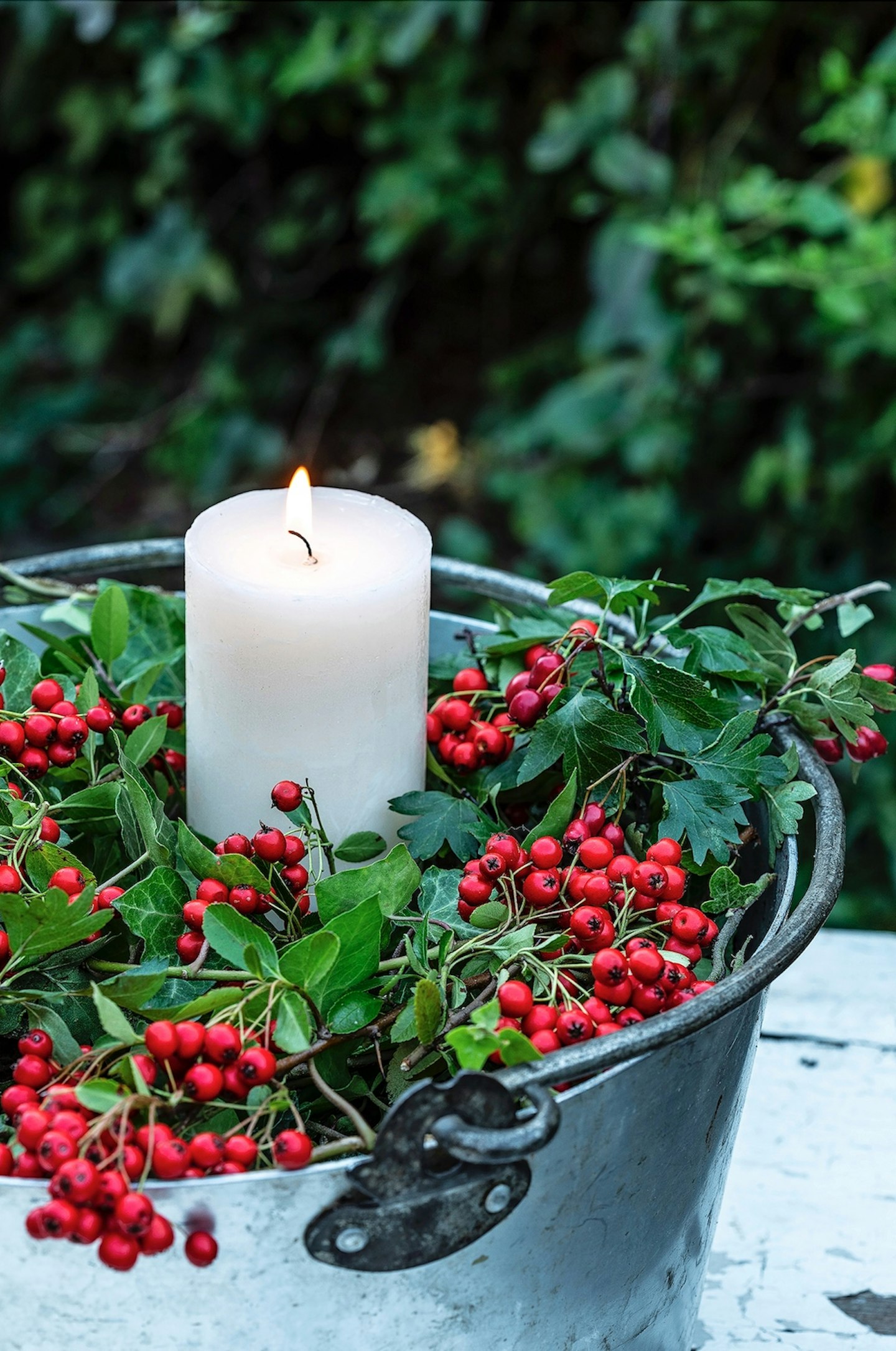 An informal display in simple jam jars is elevated by filling the clear glass with a jumble of garnet hawthorn and golden pyracantha berry beads.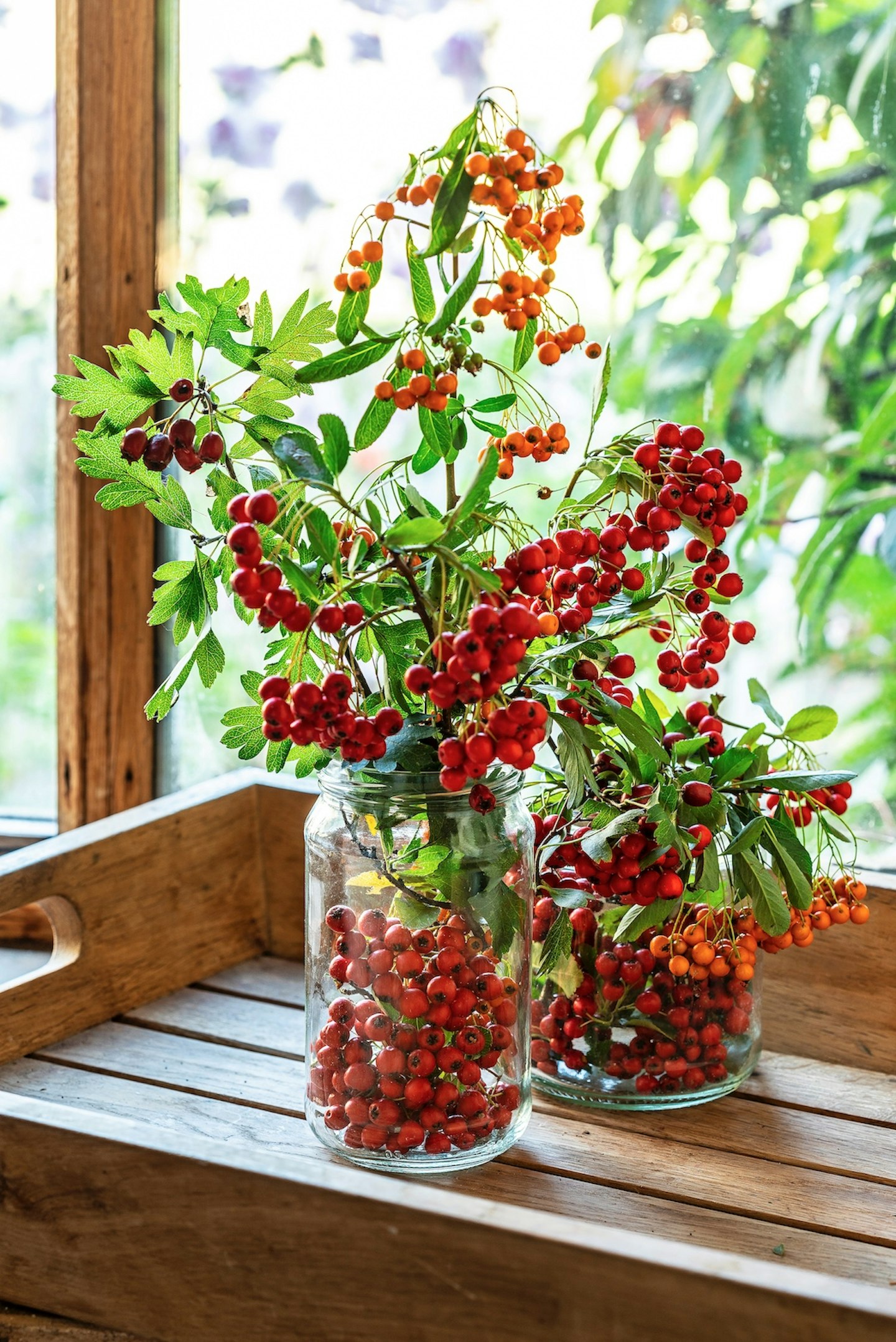 Hung from a post, a pan-shaped kitchen utensil holds a circlet of Crataegus monogyna, pyracantha and hip fruits in the shades of glowing embers.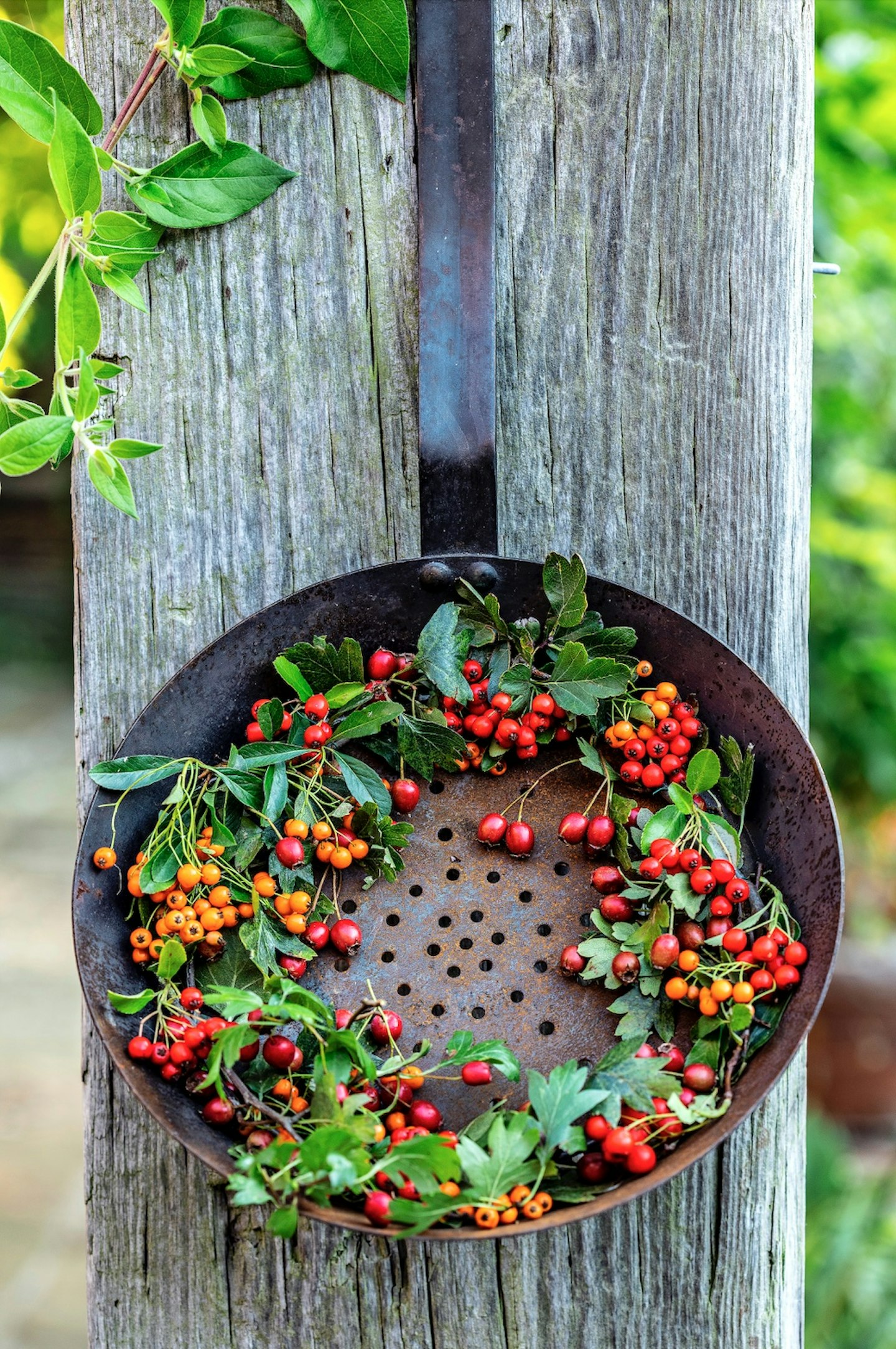 A few sprigs of gleaming firethorn are enough to provide a splash of cheering colour, revealed within an open tin.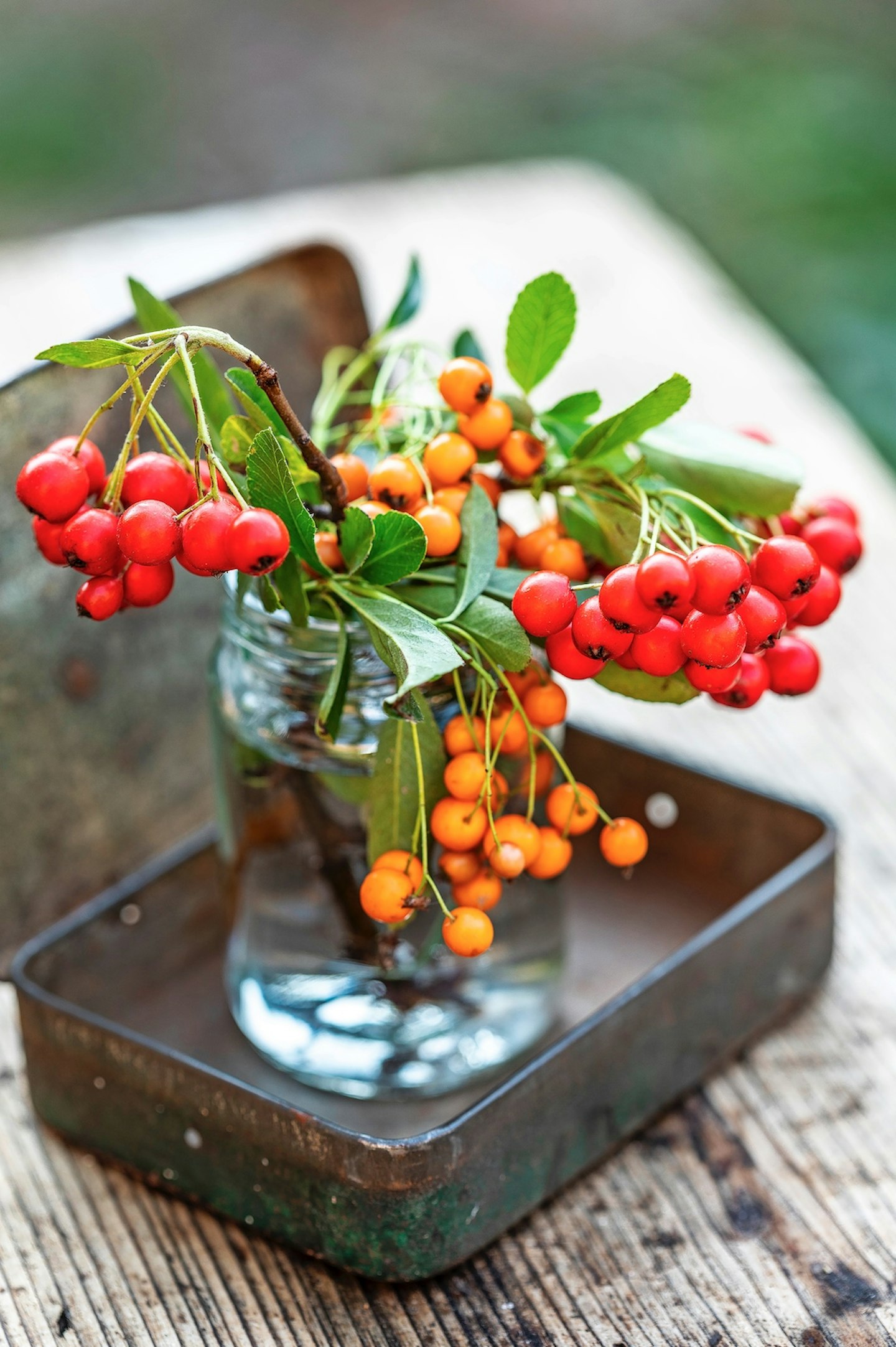 Serrated hawthorn leaves enhance the shaggy effect of a rustic wreath, with a mix of berries and hips adding droplets of autumn hues to this outdoor showpiece.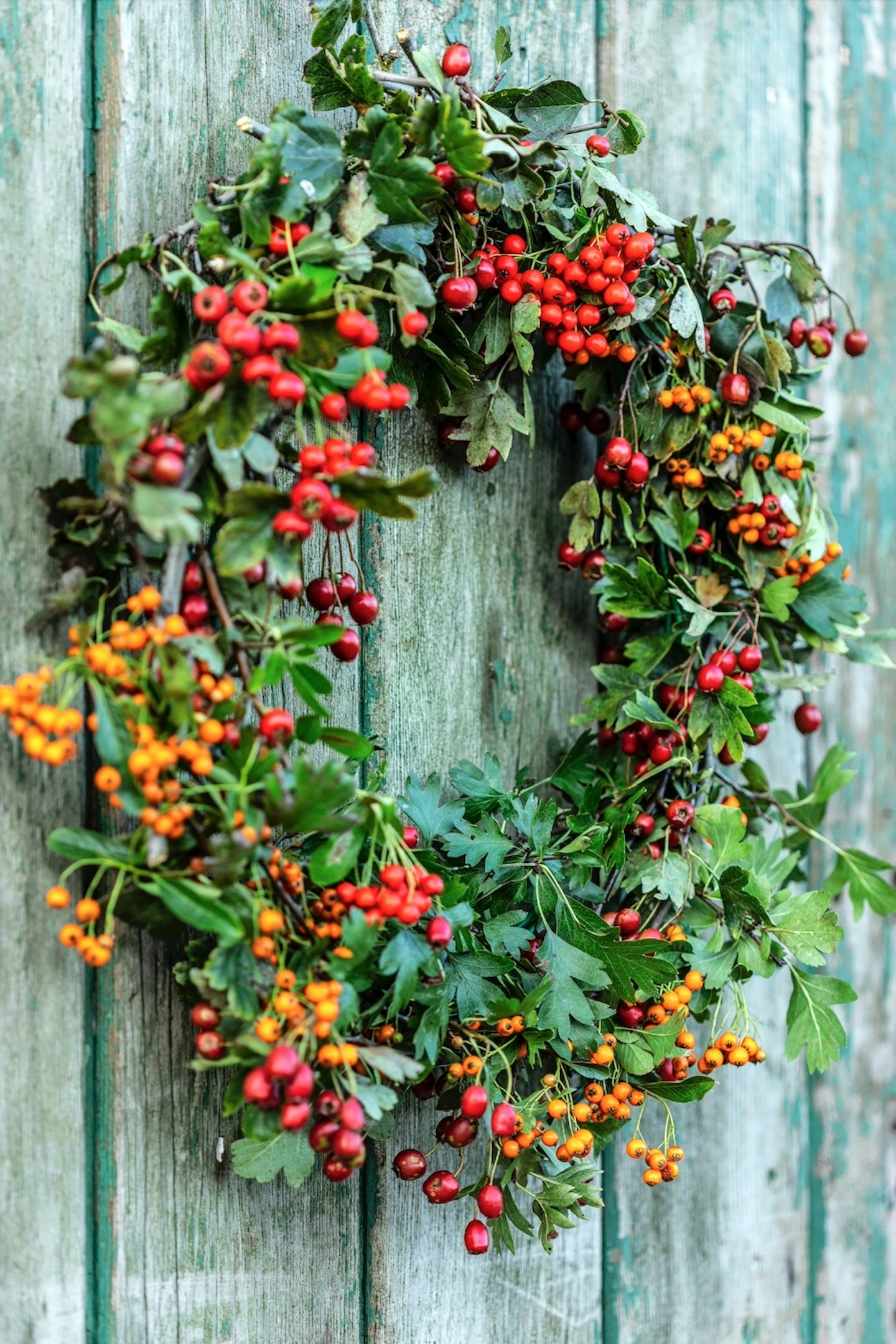 Project: Sue Martin; Photography: Richard Faulks
Every edition of Land_Scape_ showcases the best Britain has to offer, including delicious recipes, inspirational gardens and step by step craft projects. Become a Member from 99p today!