Hundreds of tiny white blossoms emerge in spring on the bare, thorny branches of blackthorn, Prunus spinosa. These prolific flowers are a common sight in hedgerows and along field edges, the spiky branches often being used as a natural cattle-proof barrier. As one of the earliest blossoms to appear, the multitudes of flowers provide an important source of pollen for foraging spring bees. Foliage arrives later and is itself a food source for many caterpillars, including those of the Brimstone moth and Brown Hairstreak butterfly. With its dark spiny wood and contrasting bright flowers, blackthorn can be used in a variety of seasonal arrangements to welcome spring.
Inspiration
Pliant strips of blossom are entwined to form a circular wreath. Their angular twigs give the impression of a spinning Catherine wheel when hung from a wooden post.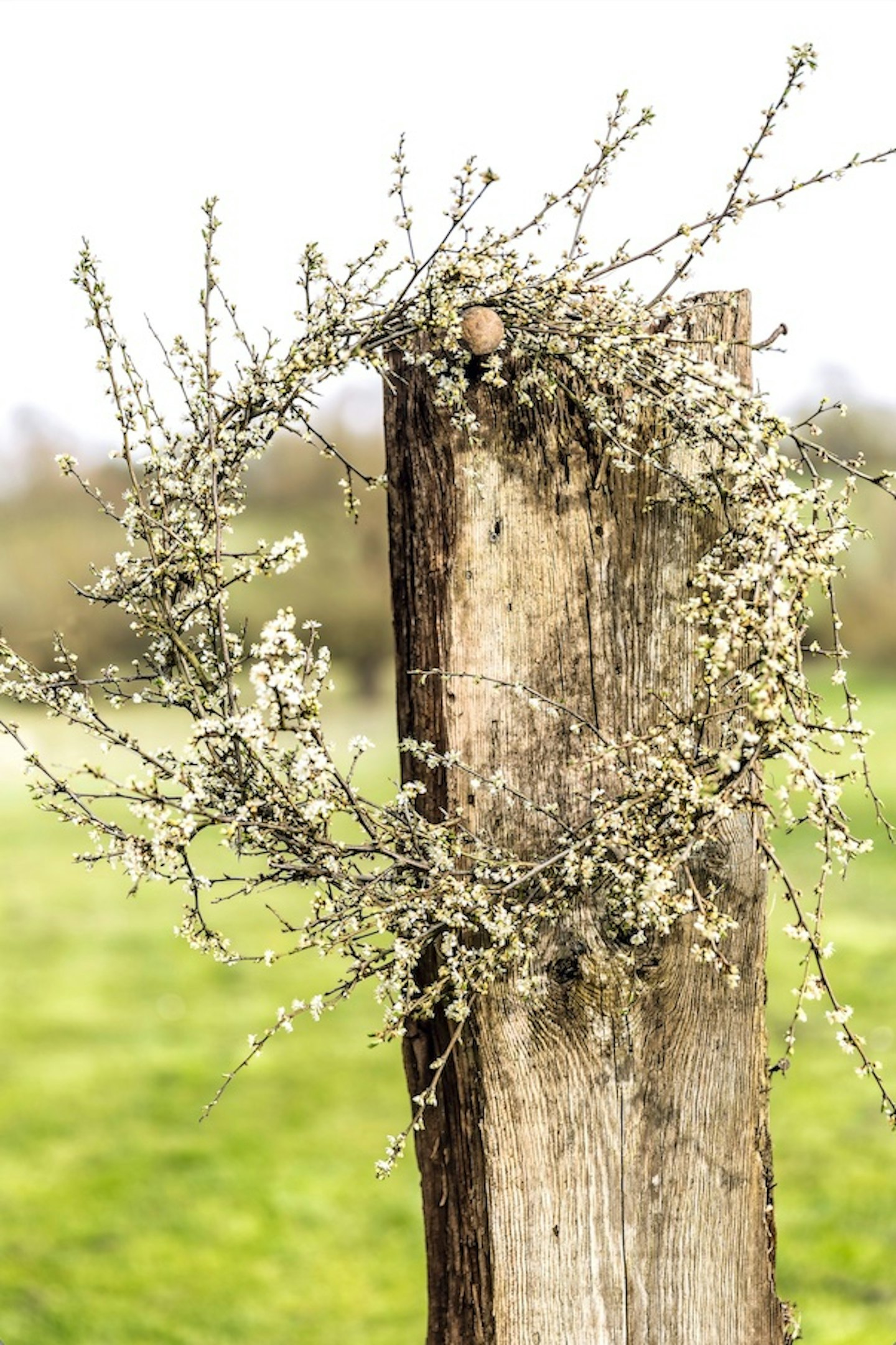 A delicate picture frame effect is created by placing smaller strips of blossom in a rectangular shape, and binding them at each corner.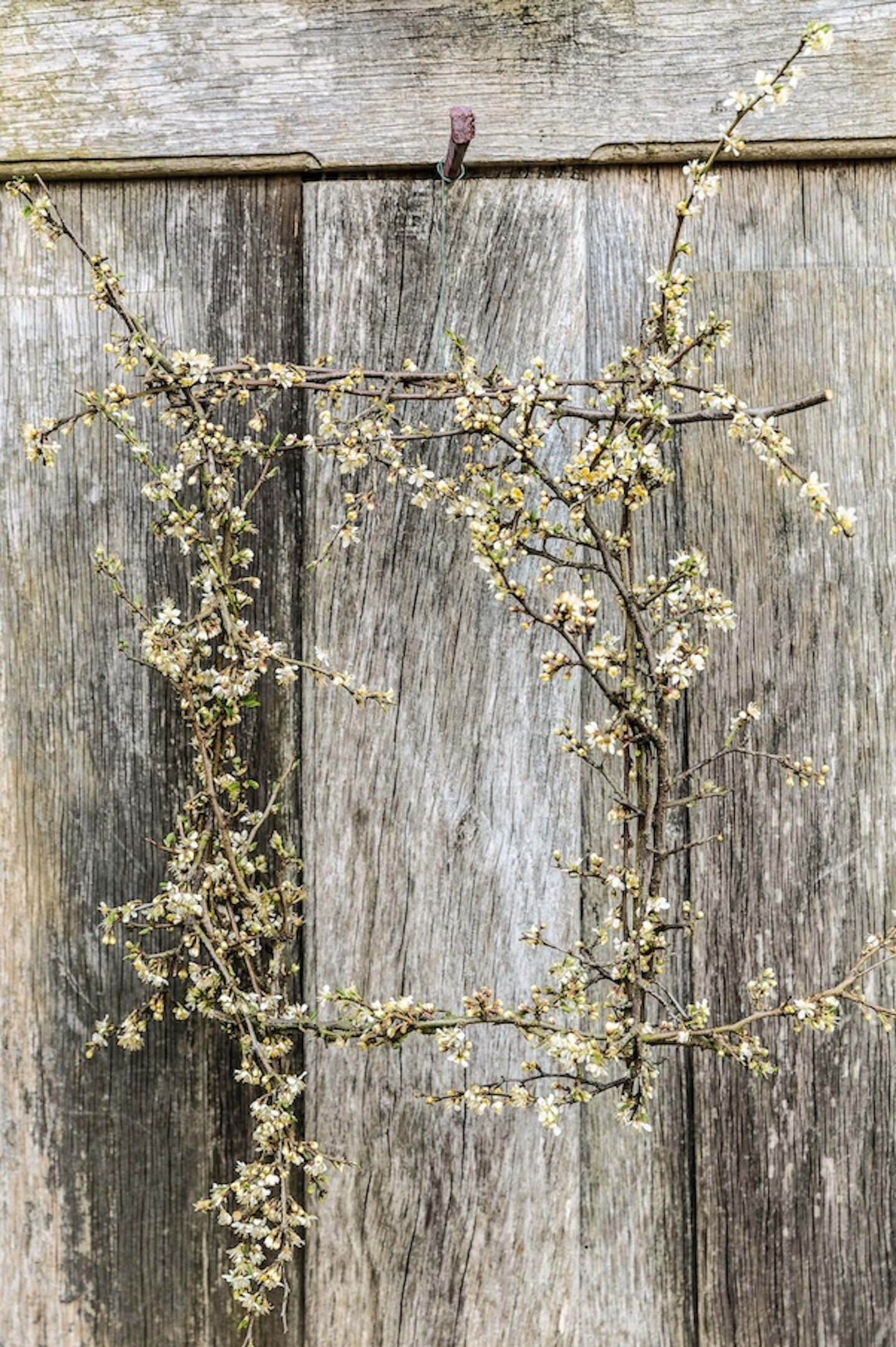 A weathered metal pail proves a simple but effective container for armfuls of unruly branches.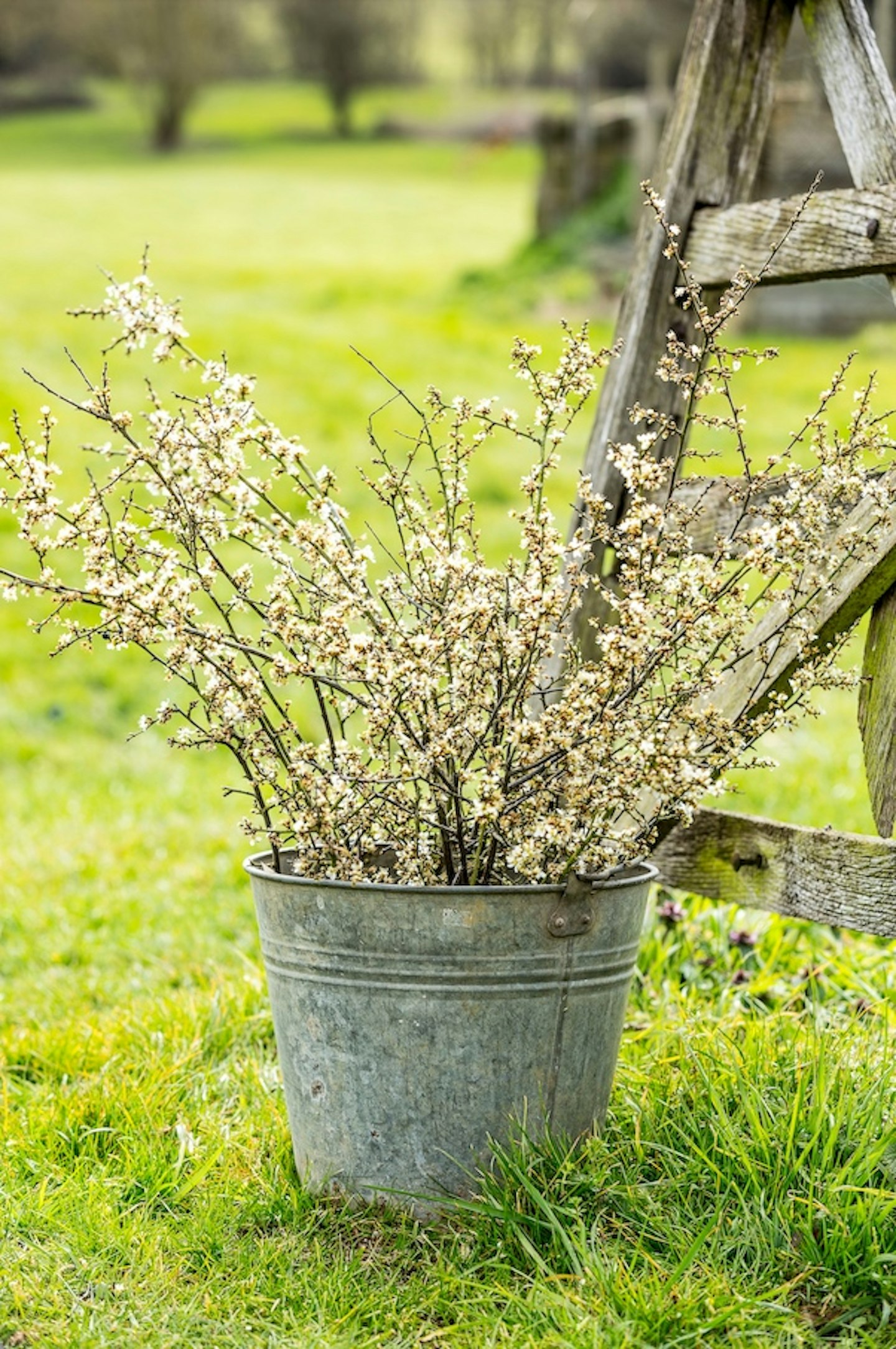 Sharp strips of dark-stemmed blossom create a stark statement when simply placed in a glass bottle.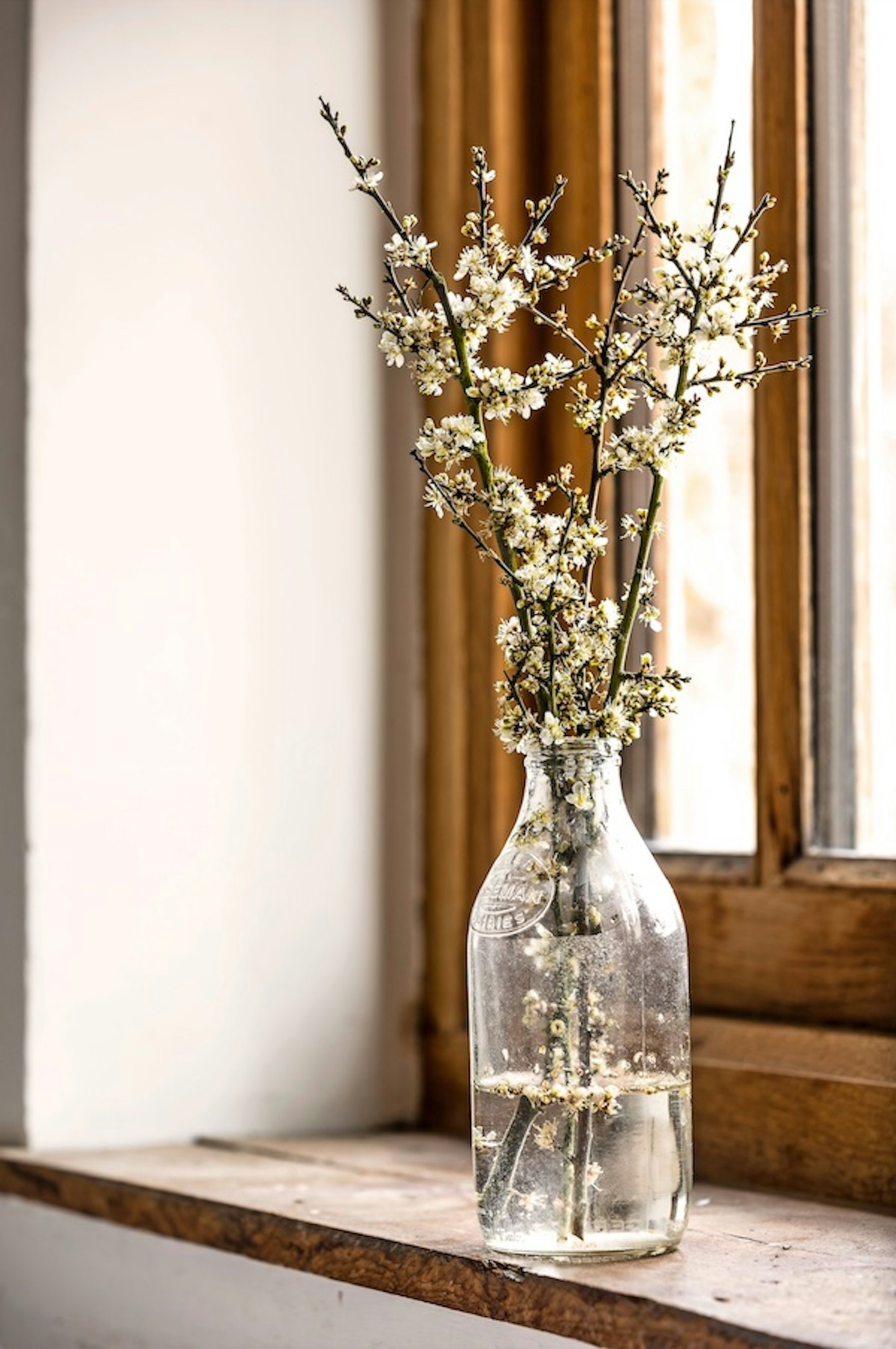 Short, spiky blossom twigs in a jam jar, strung from a fence post, make a rustic decoration.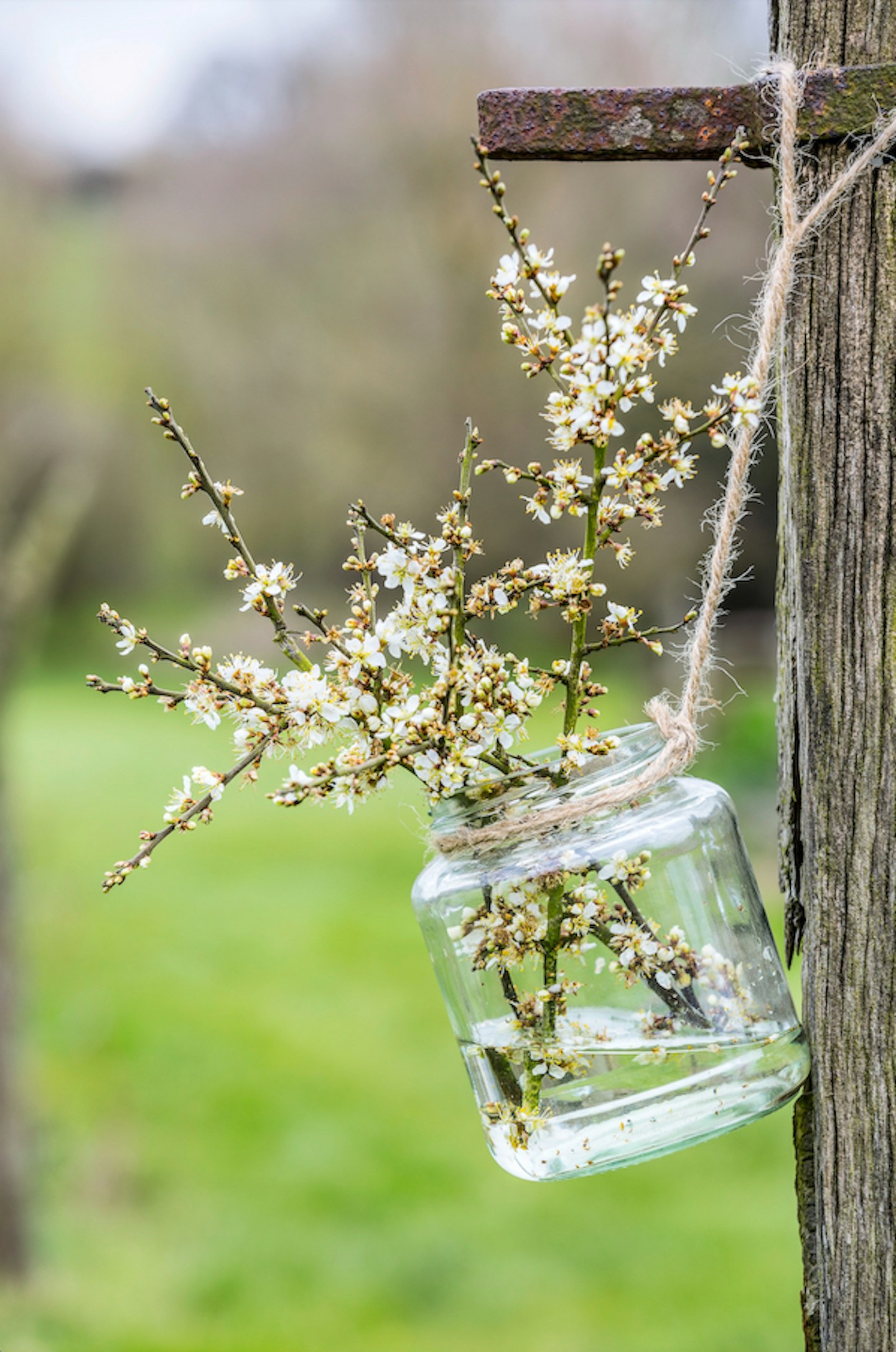 Floating blossom flowerheads, like tiny lilies on a pond, display their inner beauty and vibrant spring colours.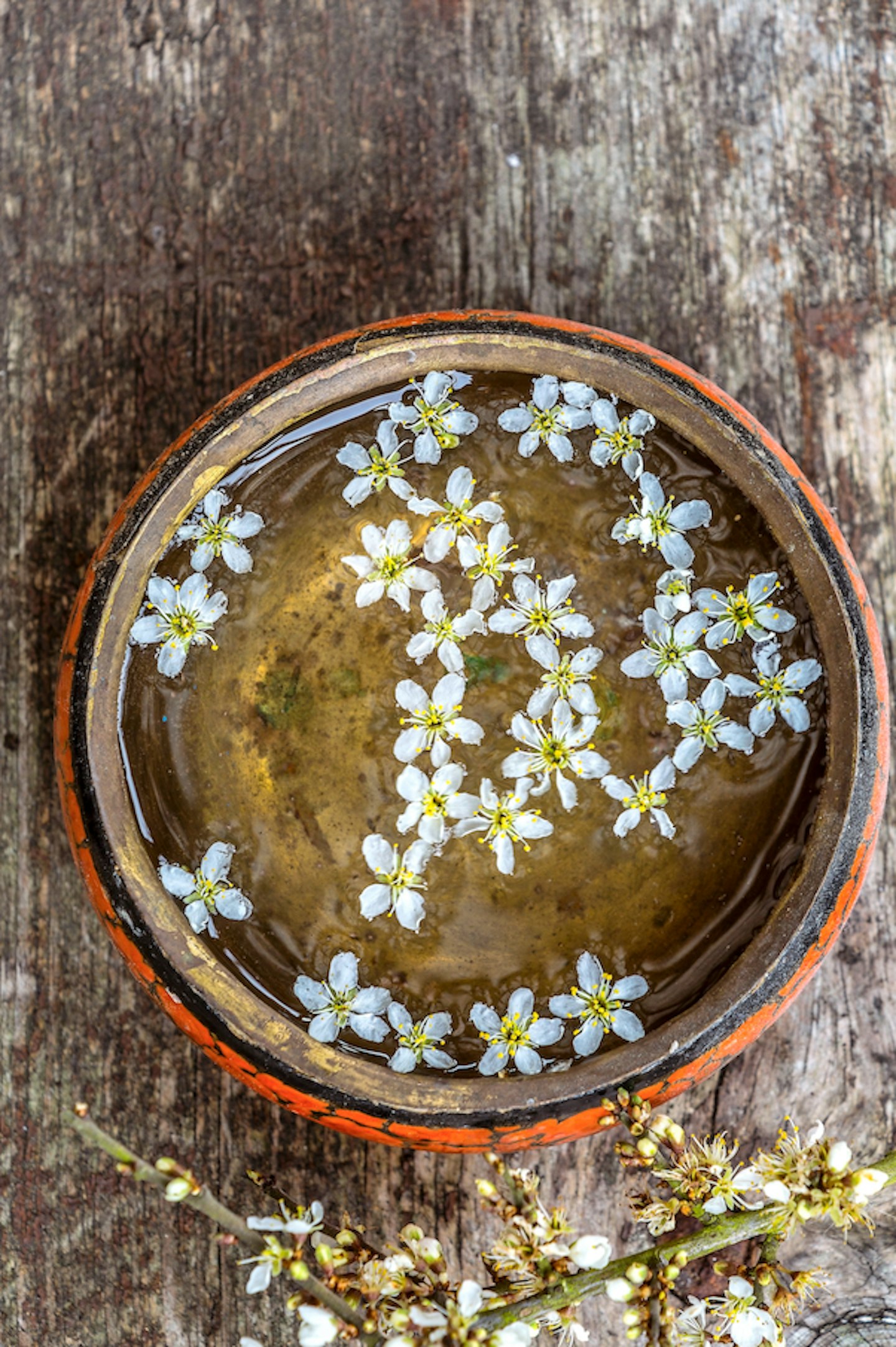 Project: Sue Martin; Photography: Richard Faulks
Every edition of Land_Scape_ showcases the best Britain has to offer, including delicious recipes, inspirational gardens and step by step craft projects. Become a Member from 99p today!