While other trees show their stark beauty in winter, the common hazel, Corylus avellana, bears clusters of pendulous tassels drooping from slender, leafless branches. The male catkins can reach up to 5in (12cm) long, opening in a silvery shade, which turns golden with pollen when it is ready for fertilisation. The delicate silk tassels combine perfectly with the nodding bells of white snowdrops and reveal the beauty of winter's finery in a variety of arrangements.
Inspiration
Angular twigs draped with pendulous catkins, in soft tones from peppermint to bronze, are interspersed with tiny dark cones from the alder tree in an arresting display.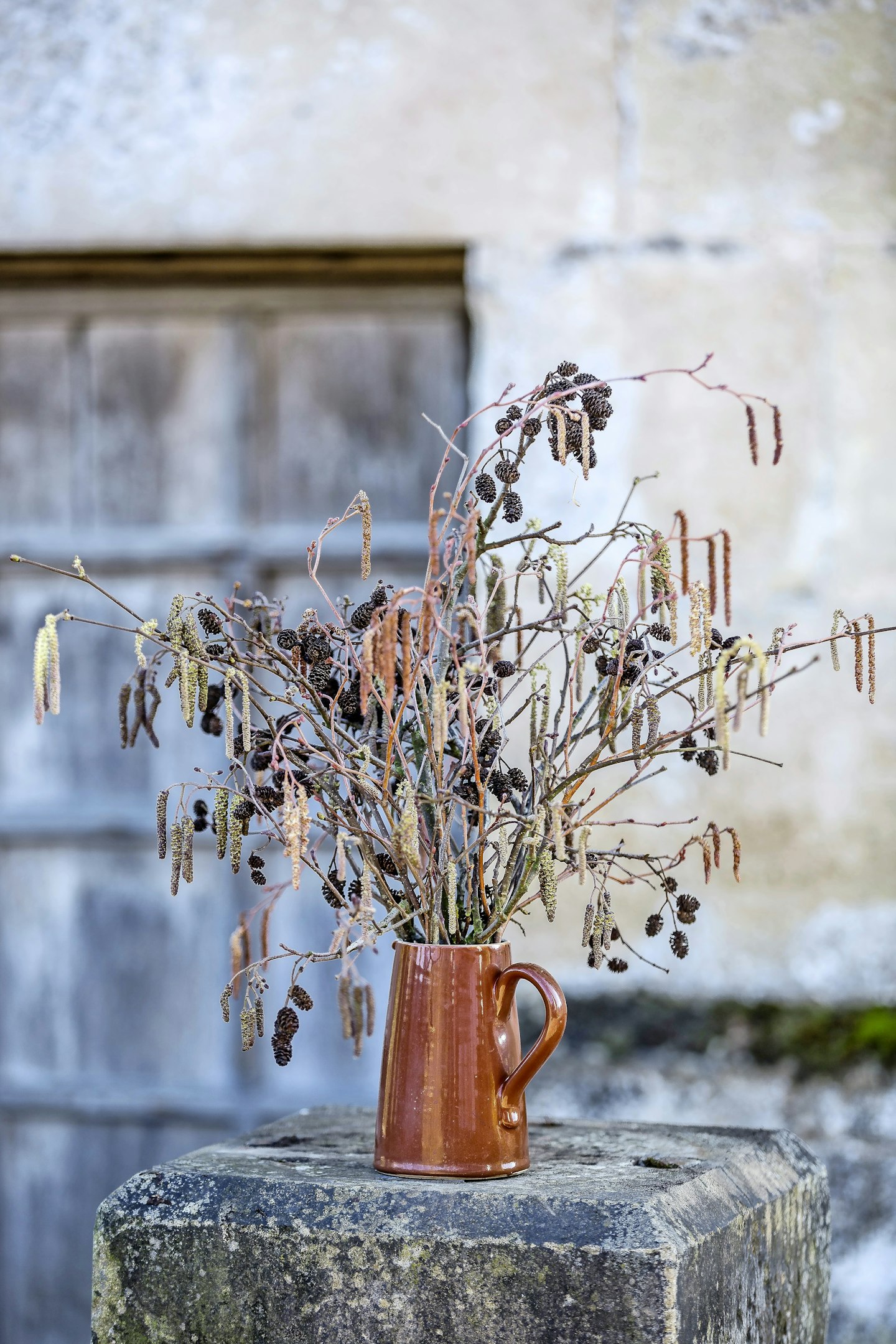 The simple purity of snowdrops, interwoven with fragile catkins, is enhanced by a glowing candle set in a grey-green galvanised container.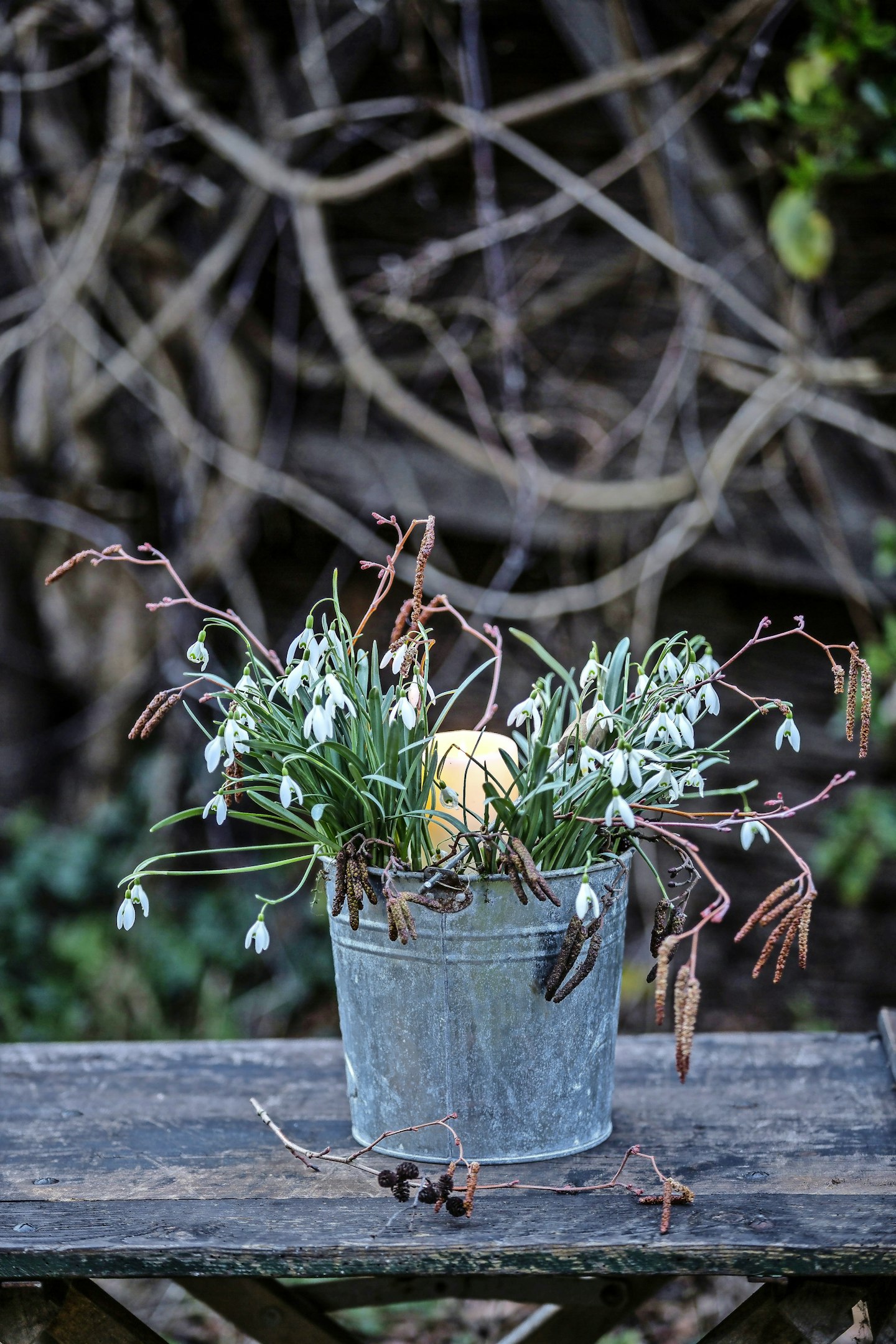 A sturdy outdoor wreath contrasts glossy, dark-green ivy with ivory discs of papery honesty, fringed with dainty catkins.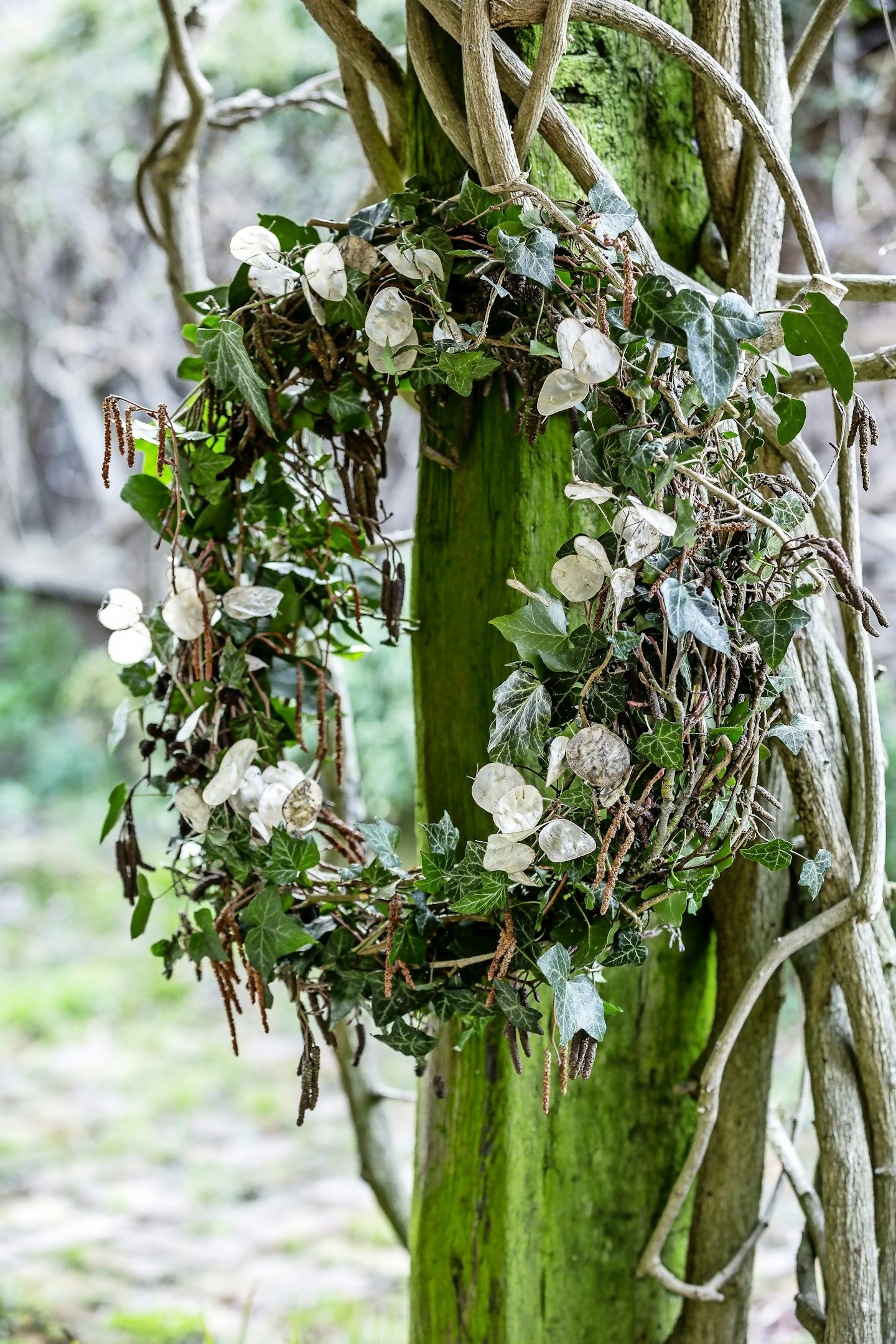 A water pipe becomes an unusual vase for a bunch of snowdrops and catkin sprigs, sprouting from a cushion of moss.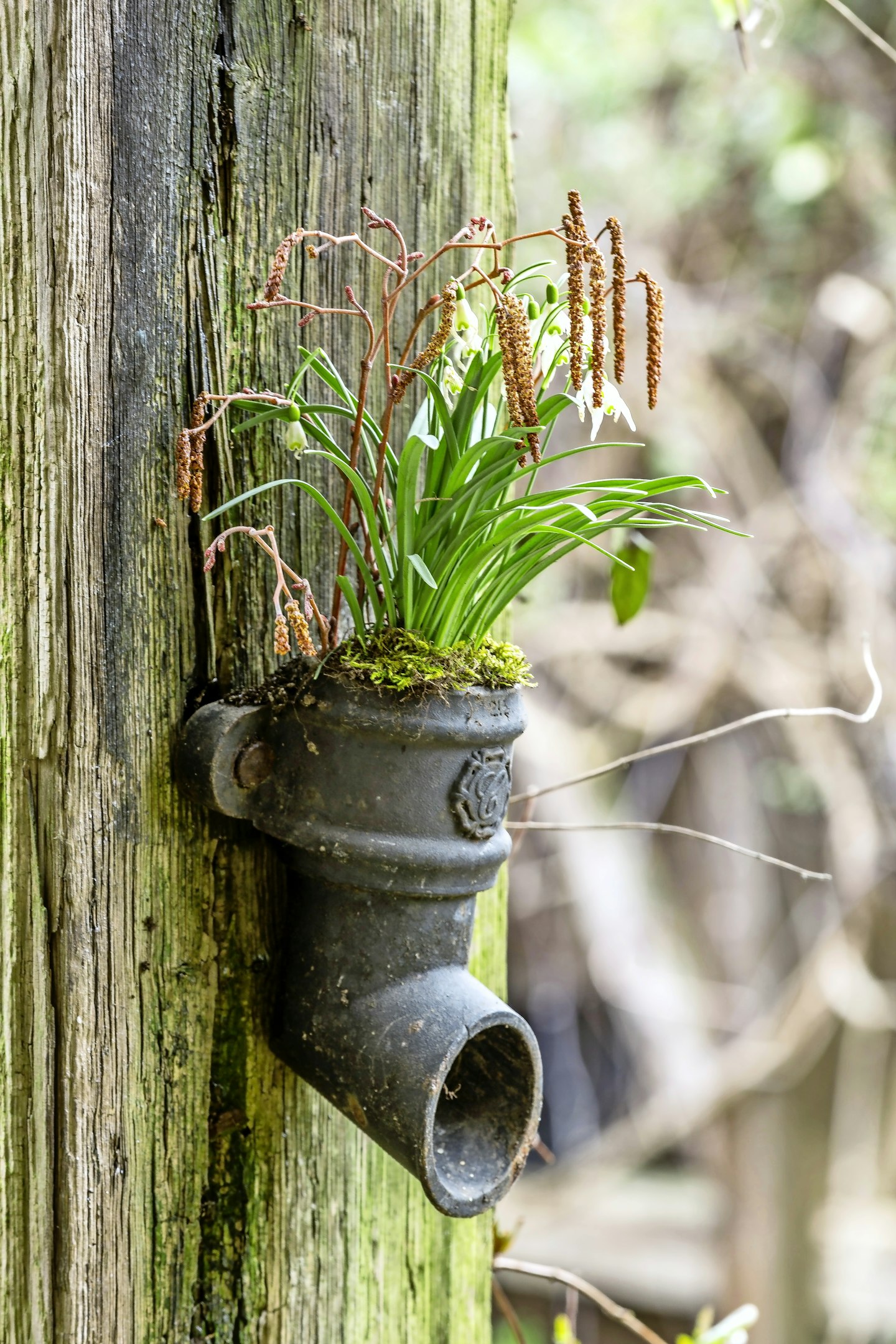 An enamel bowl suspended on its side is transformed when encircled with twists of ivy, winter jasmine and catkins to frame a stout candle within the rim.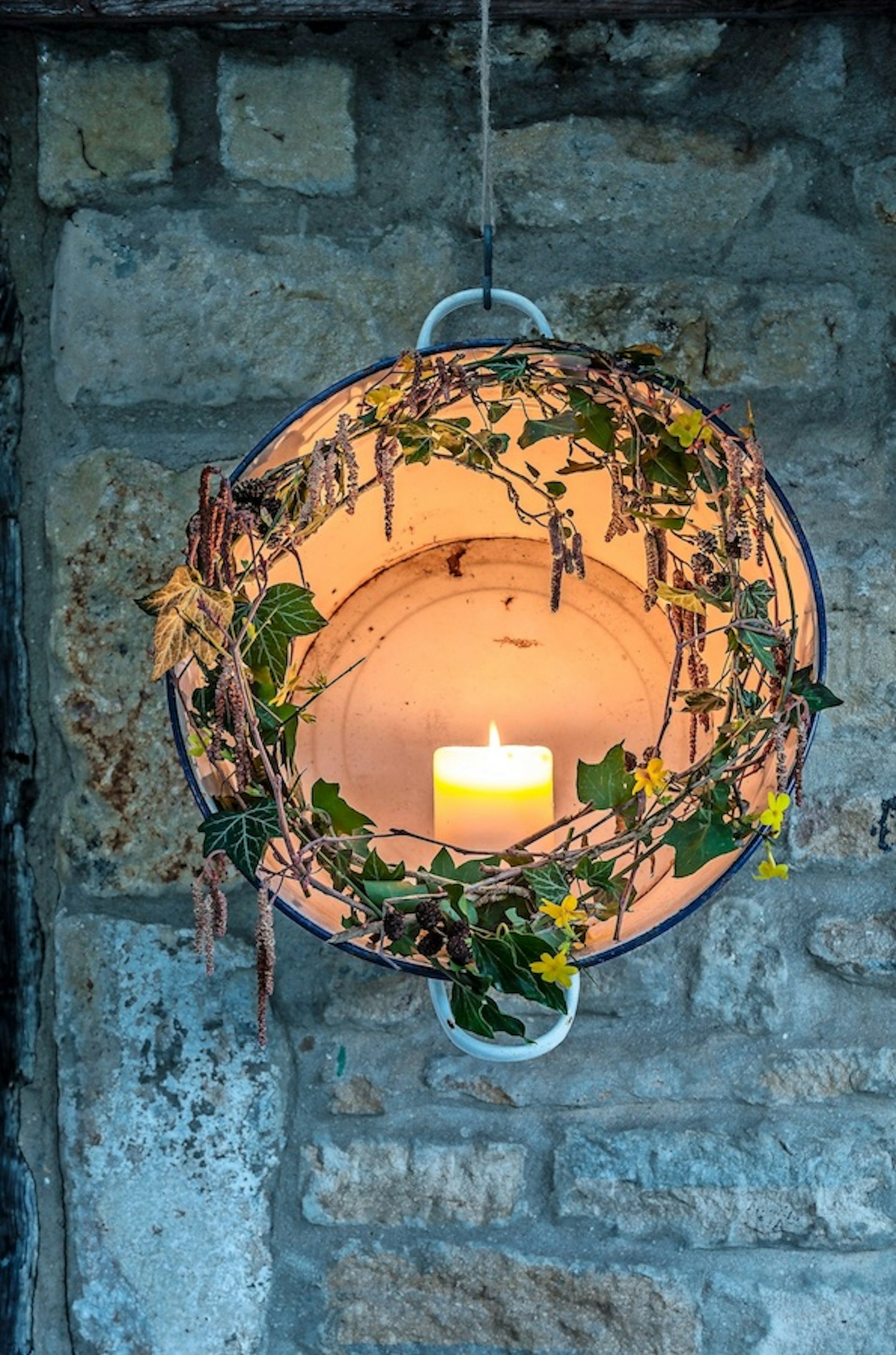 Catkin strands thread between pools of light under snowdrop bells in a magical miniature garden, enclosed in a shallow, fluted tray (right).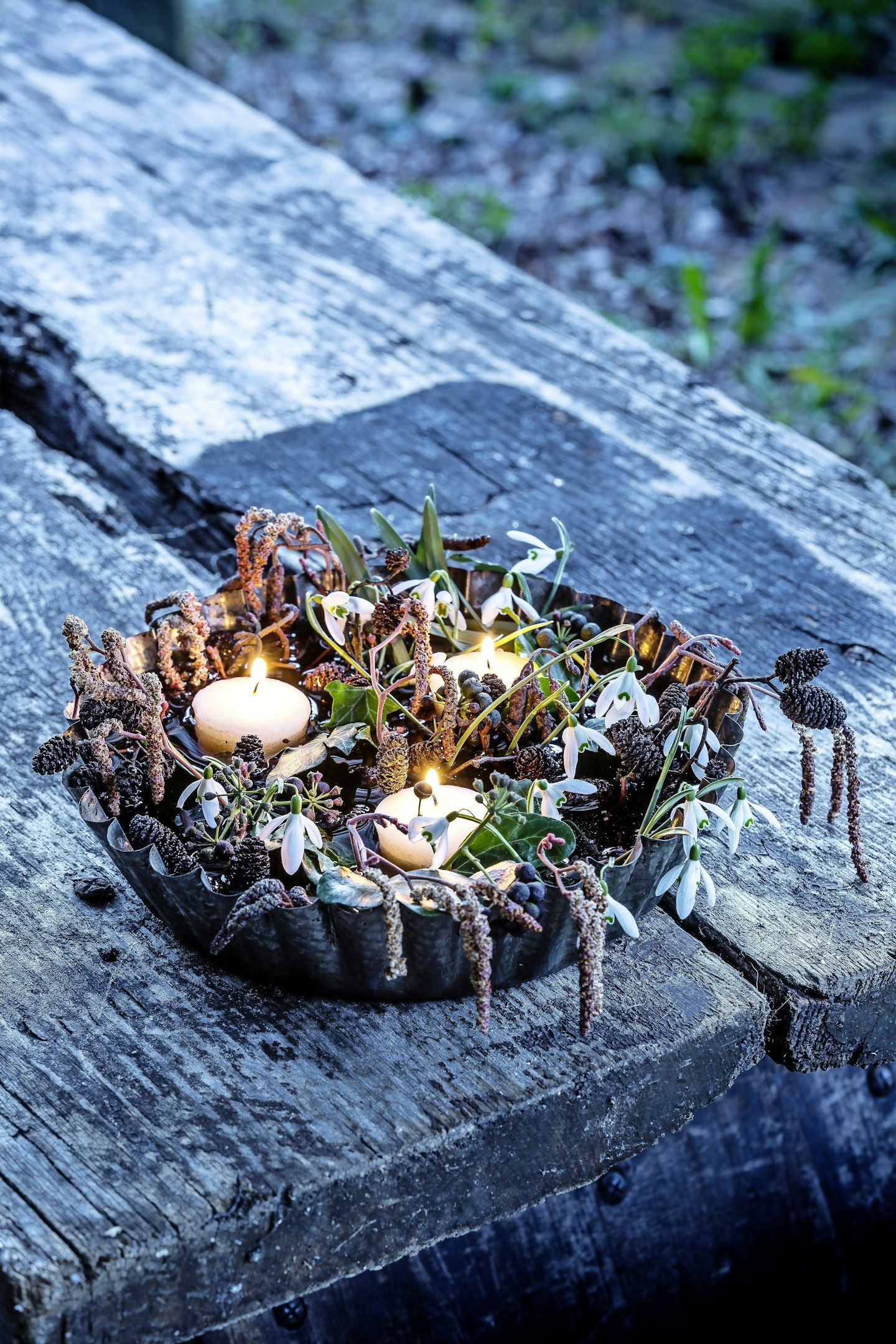 Project: Sue Martin; Photography: Richard Faulks
Every edition of Land_Scape_ showcases the best Britain has to offer, including delicious recipes, inspirational gardens and step by step craft projects. Become a Member from 99p today!