A beautiful addition to the garden, the delicate blooms of clematis make excellent cut flowers and can be used in a range of displays for the table.
Inspiration
Weaving a vine of clematis round the handle of this old metal watering can adds height to the display and emphasises the fragility of these beautiful flowers.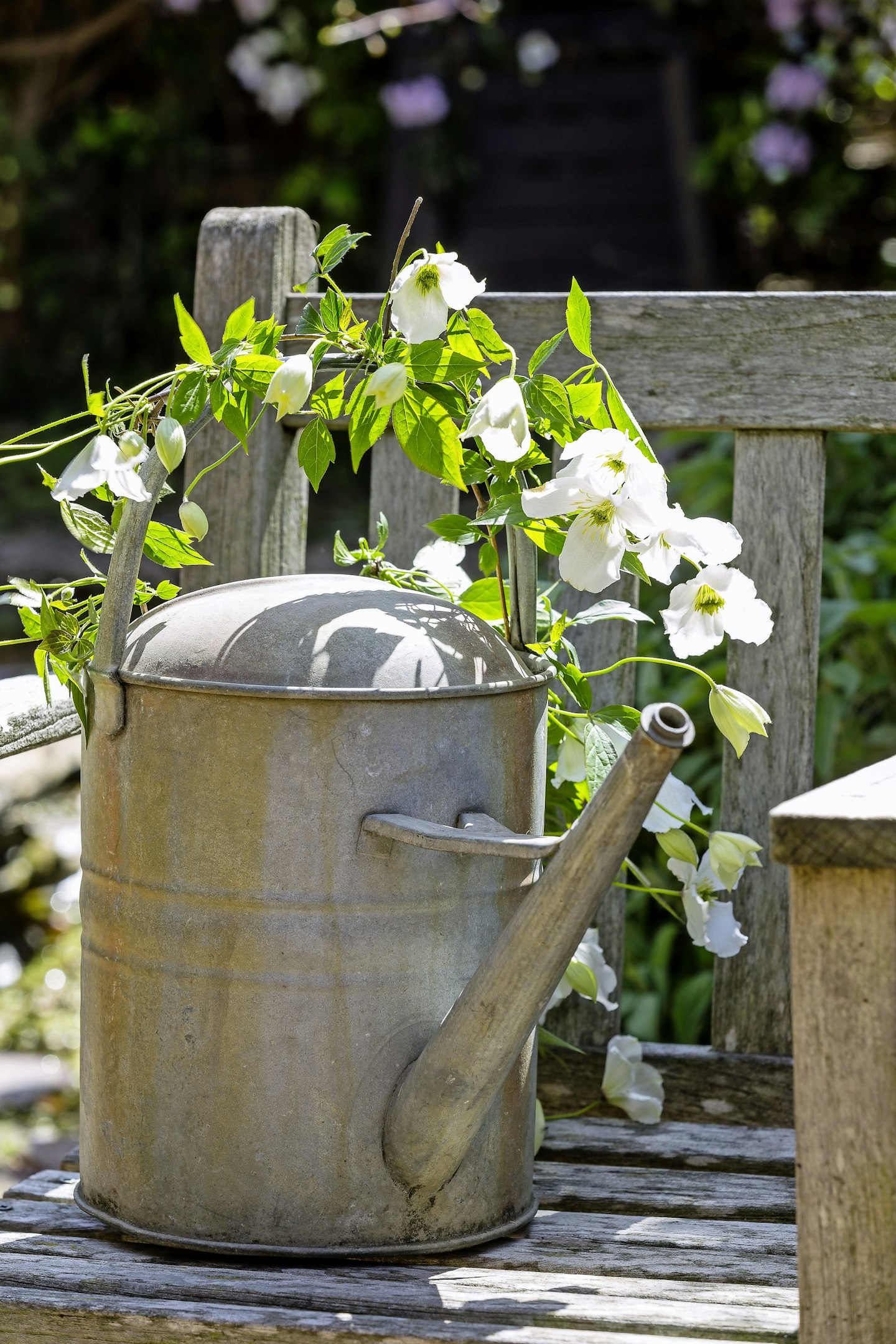 An old chicken feeder filled with water makes an unusual container for clematis vines.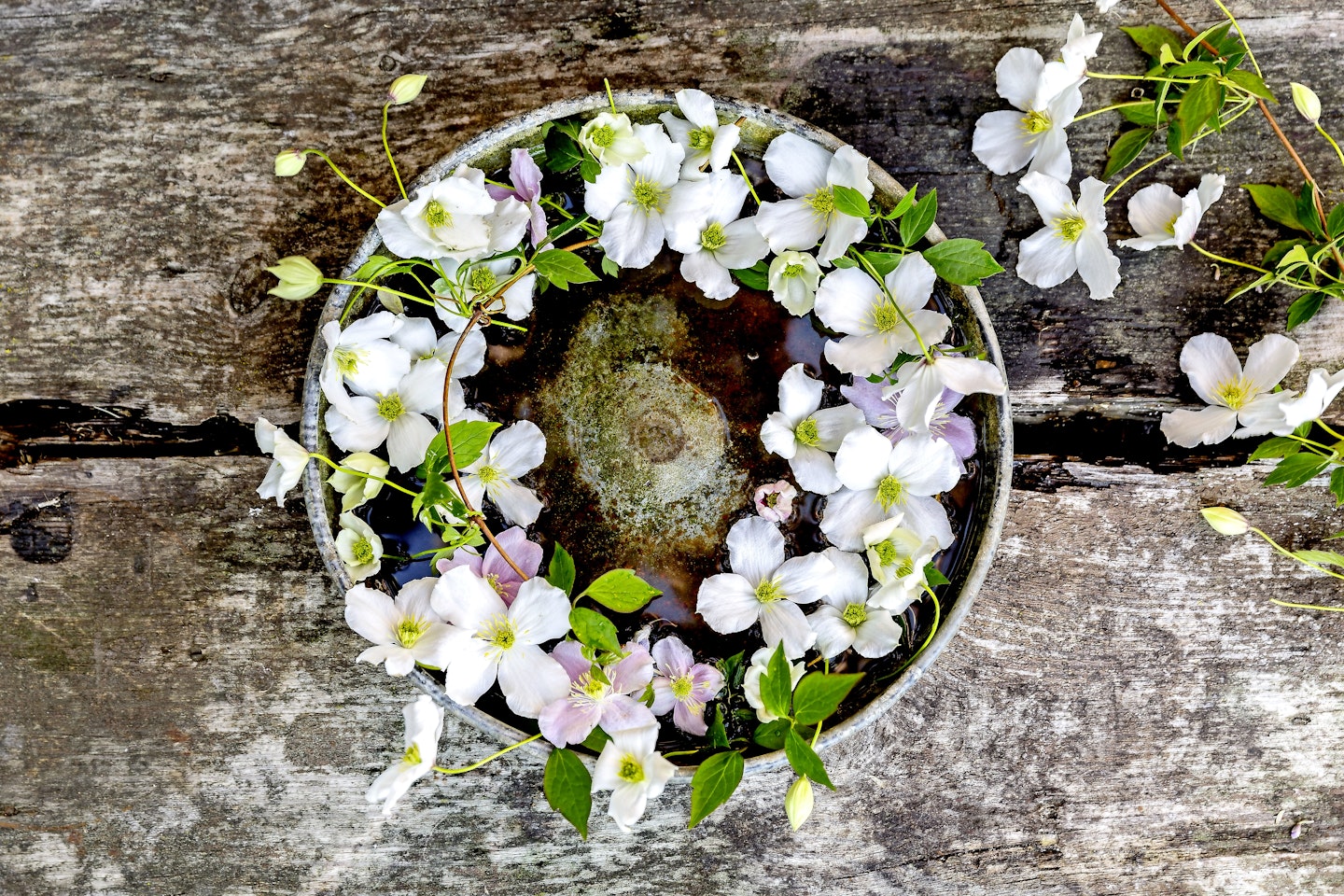 Dainty pink and white flowers flow over the edge of a galvanised bucket.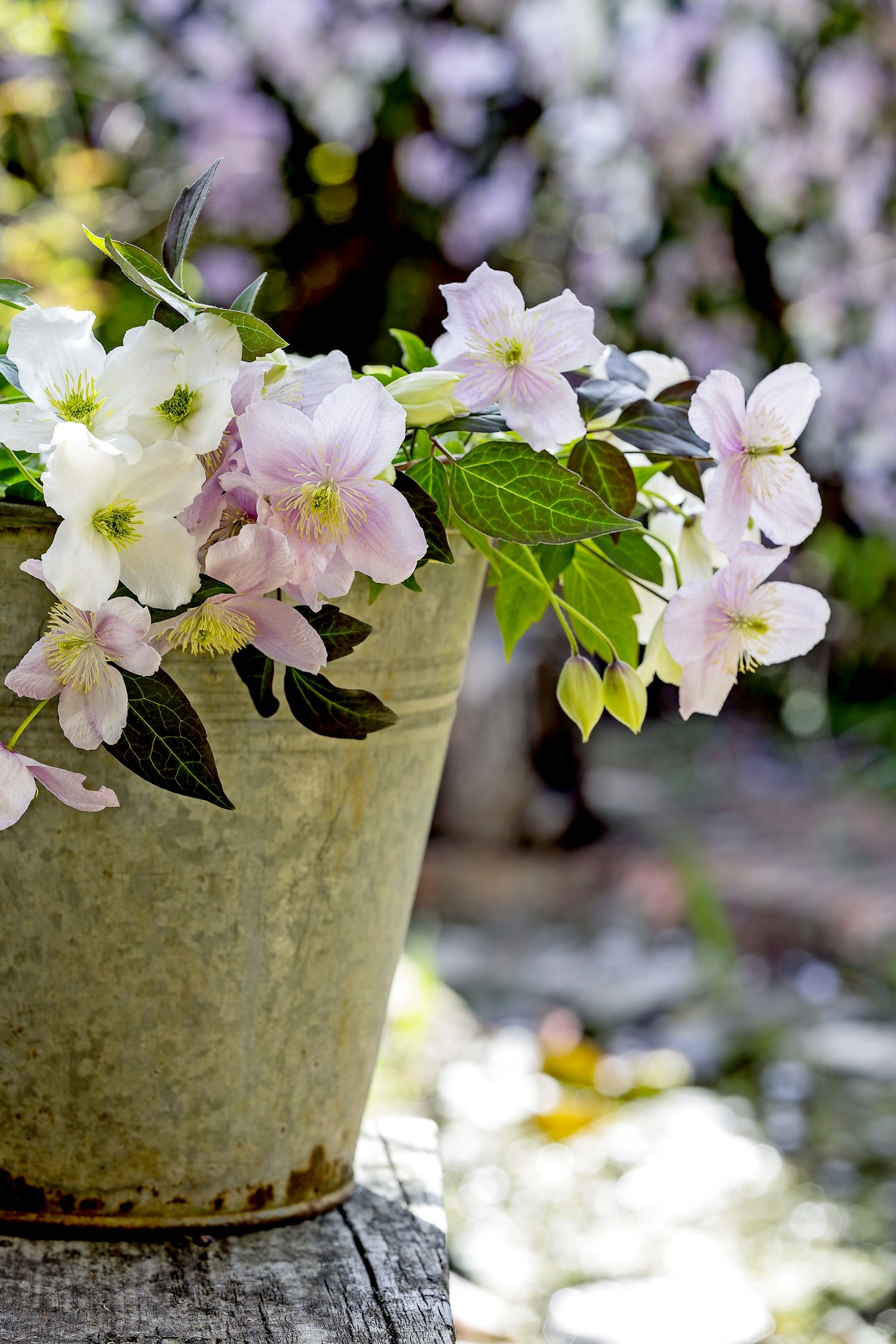 A tray adorned with small glass bottles of clematis stems brightens up a wooden garden table.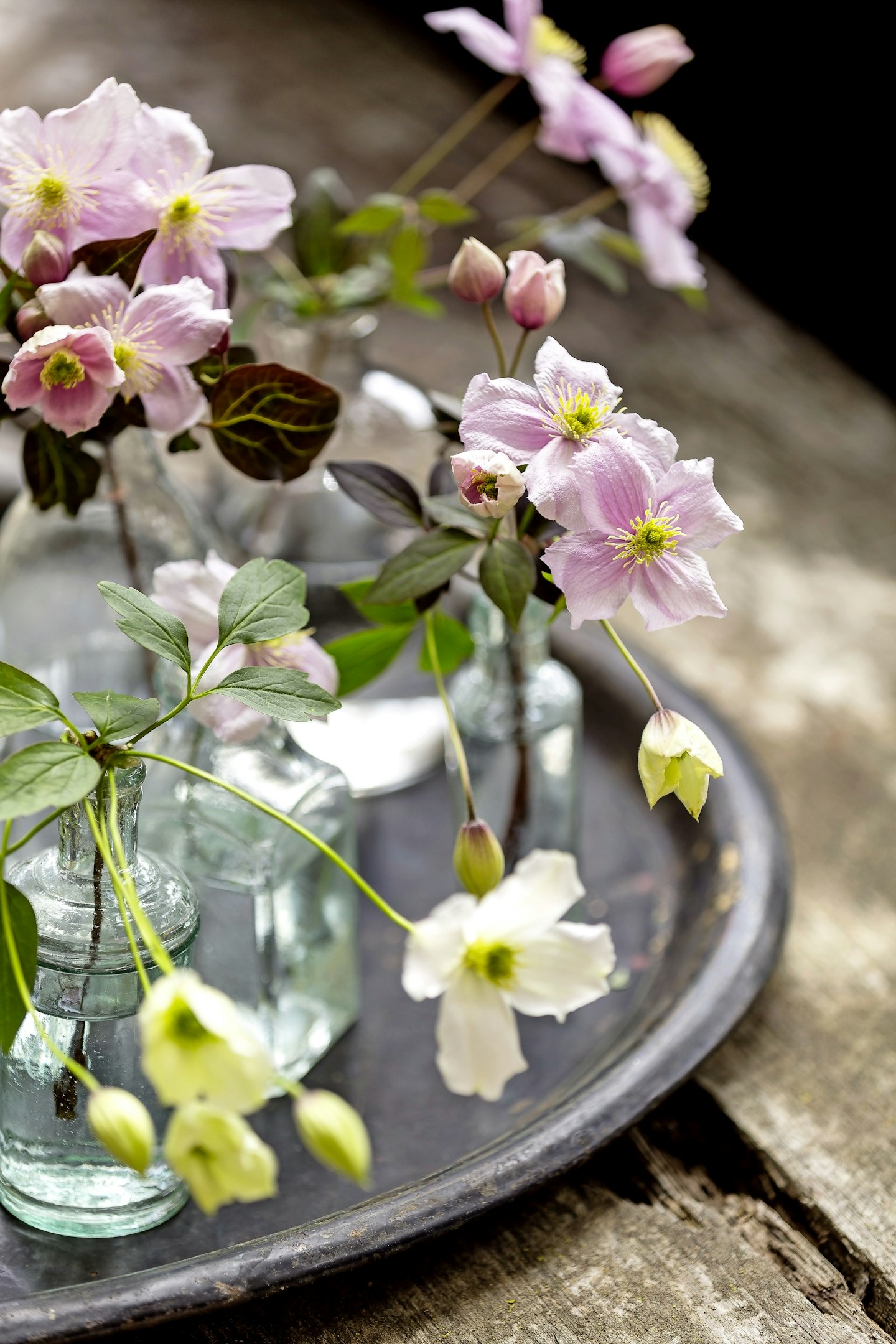 Arranging individual clematis flowers in an old bun tin shows off the star-shaped flowers and their bright yellow stamens.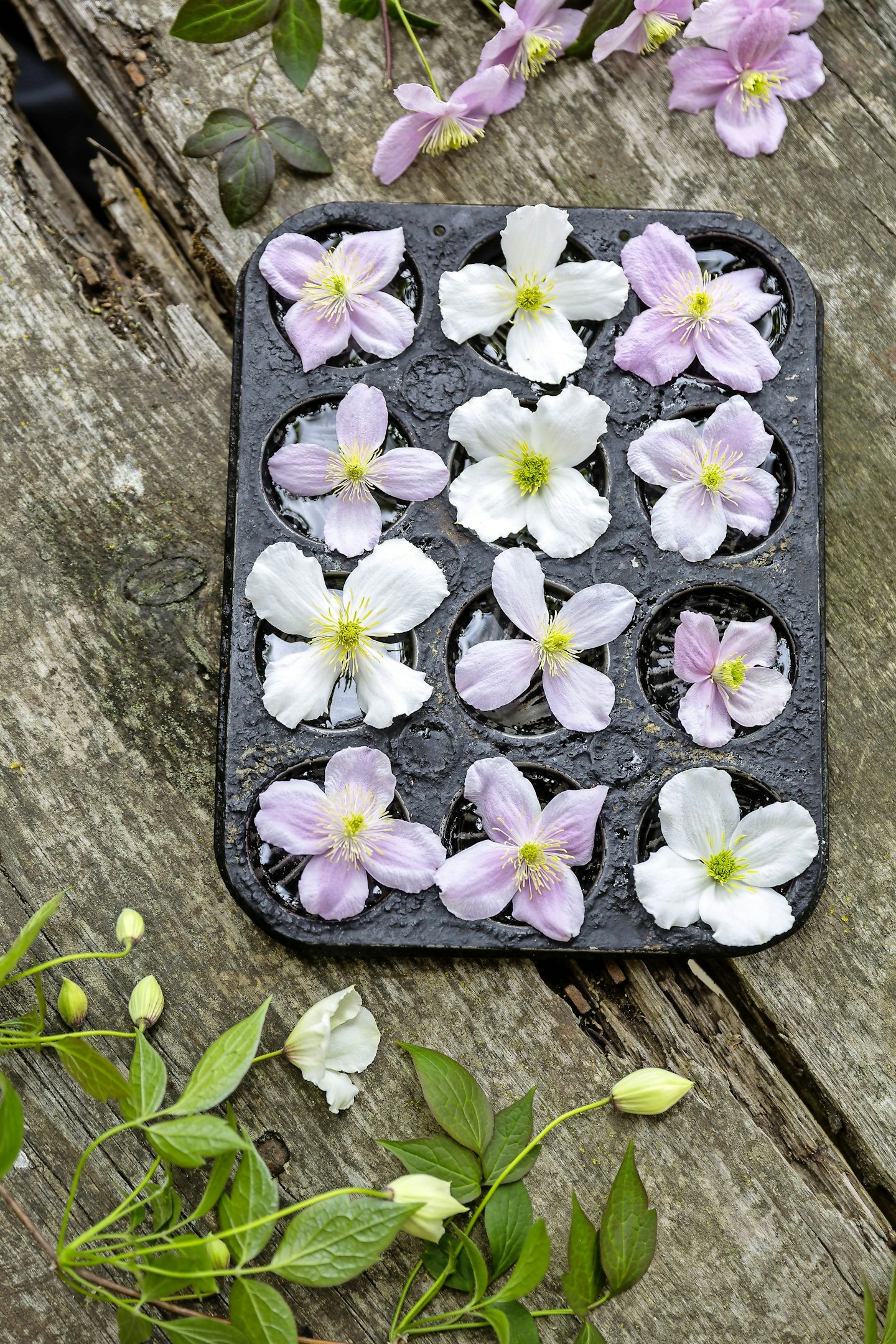 Project: Sue Martin; Photography: Richard Faulks
Every edition of Land_Scape_ showcases the best Britain has to offer, including delicious recipes, inspirational gardens and step by step craft projects. Become a Member from 99p today!