Bobbing on the end of tall, slender stems, the pillowy lilac flowers of field scabious, Knautia arvensis, decorate grassland, meadows and banks from July to summer's end. They are also known as blue bonnets, gypsy rose and lady's pincushion, due to their pom-pom like blooms and pin-shaped stamen. In contrast to the dainty, soft flowerheads, the stalks are rough and hairy, resembling the texture of scabby skin. According to the medieval herbalists' Doctrine of Signatures, the plant was once used as a treatment for mange and scabies, an association which may have resulted in its common name. Another name, bachelor's buttons, may refer to a more pleasant tradition where young girls would pick scabious, name them after suitors and choose the one which flowered first.
Inspiration
The meadow is brought to the table in a wild arrangement. Water-filled vessels are wrapped in moss and long strands of grass, secured with wire. The lush greenery sets off the delicate mauve tufts of the scabious.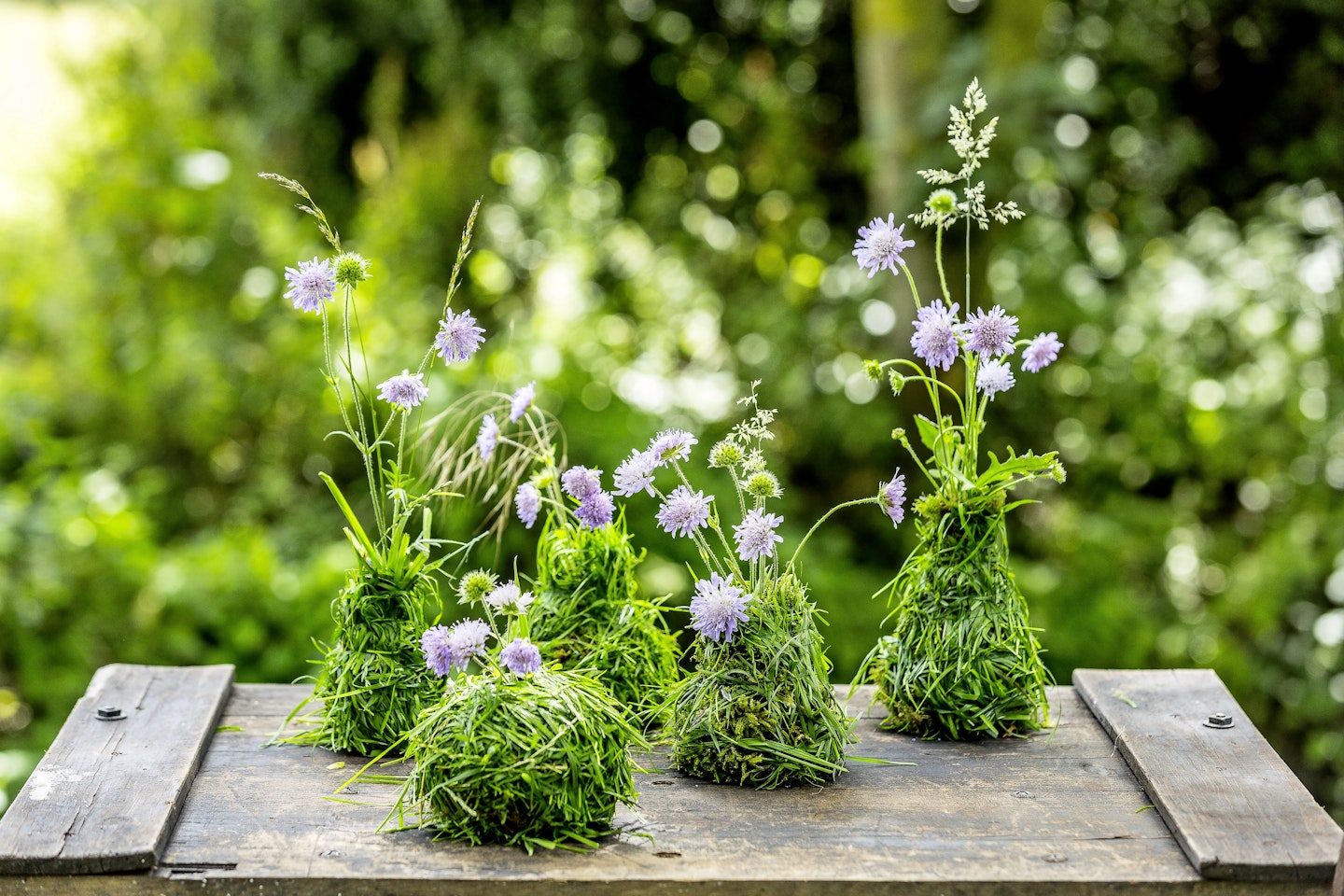 An exuberant spray of field scabious makes a strikingly simple table decoration when set in a jug mirroring its colour.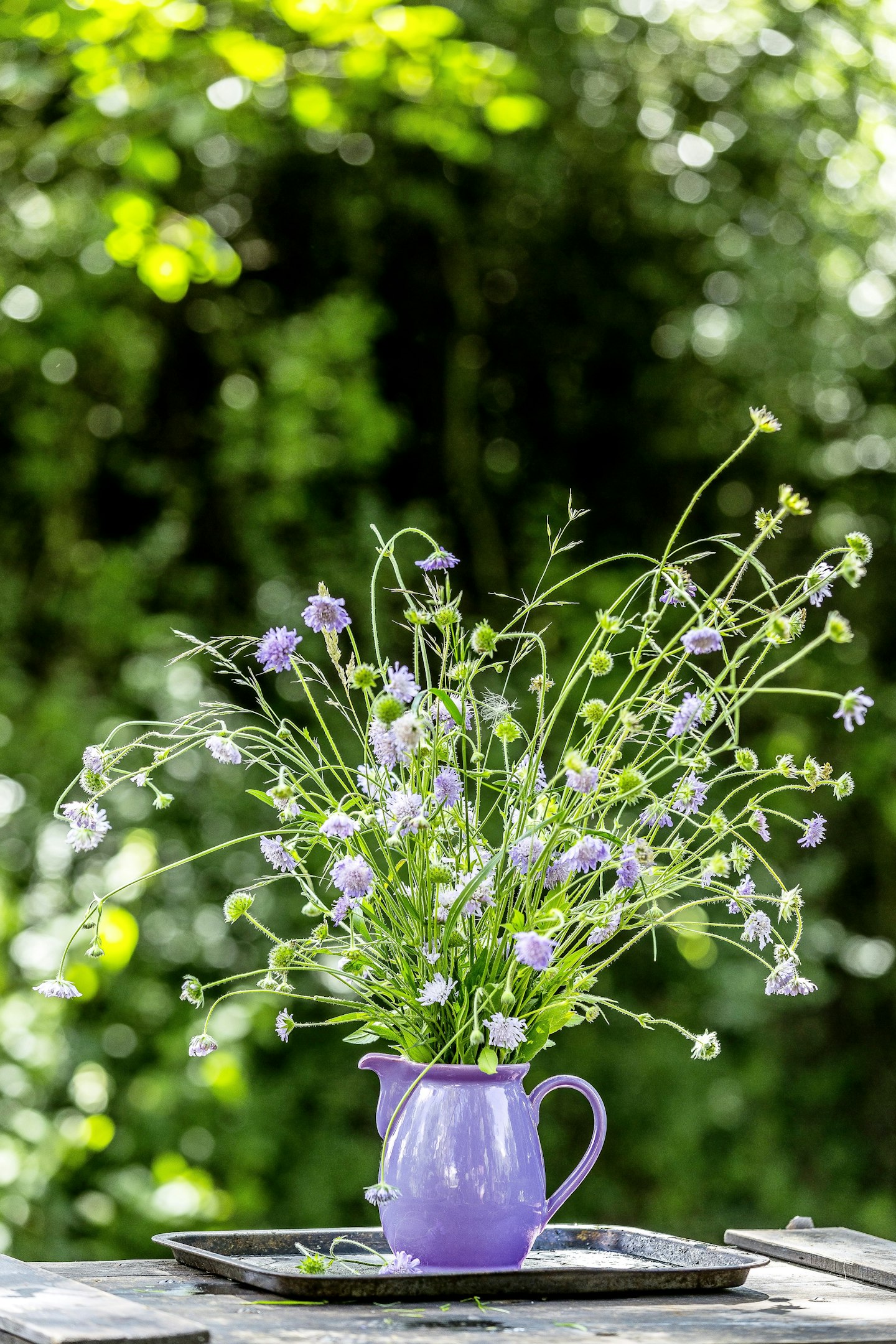 Fuzzy flowers and seedheads twisted with spiky grasses into a circle makes for a pretty, rustic place setting when a ribbon is attached.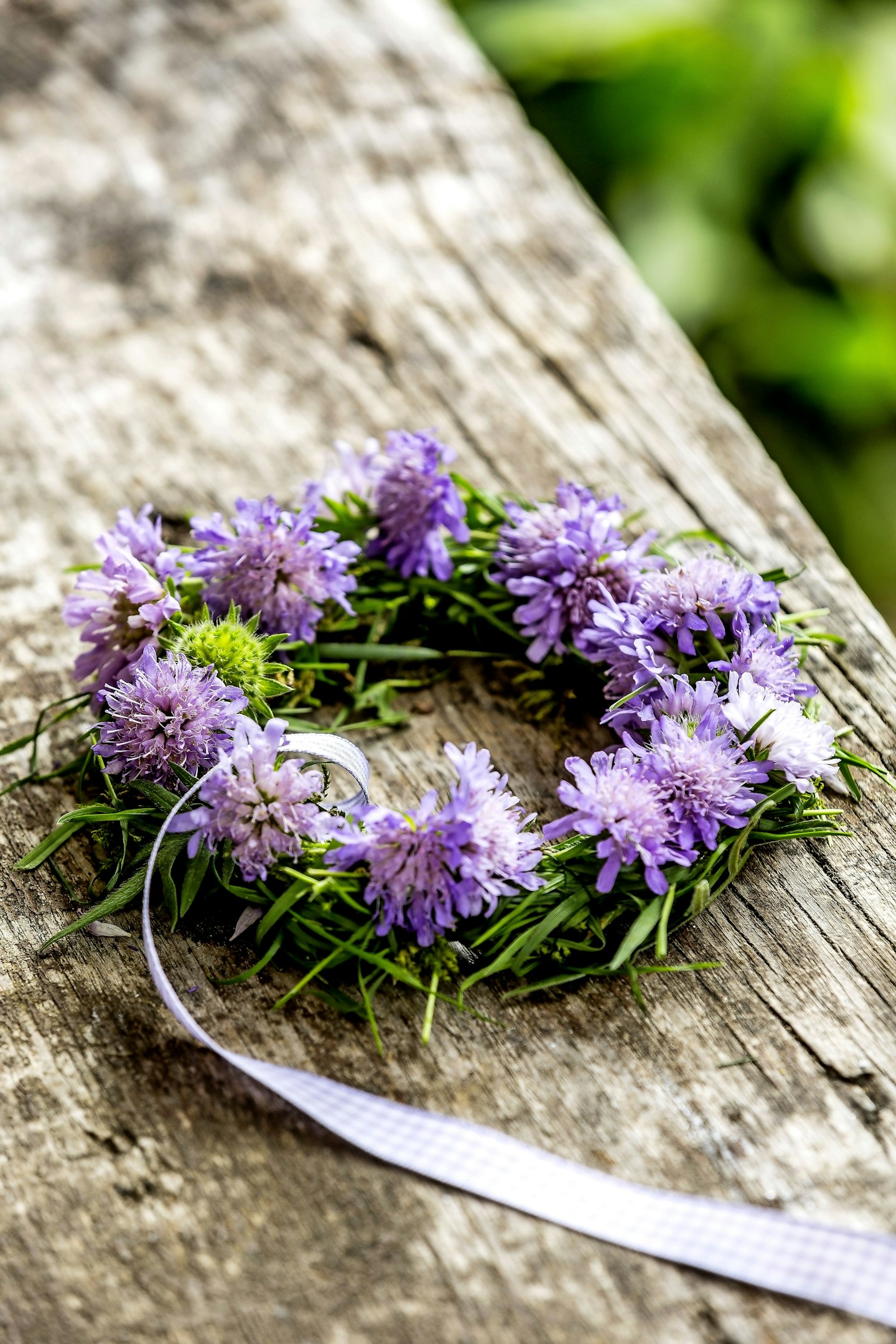 Tucked into the corner of a tray, a cluster of seedheads and flowerheads add a special touch to afternoon tea in a sunny spot.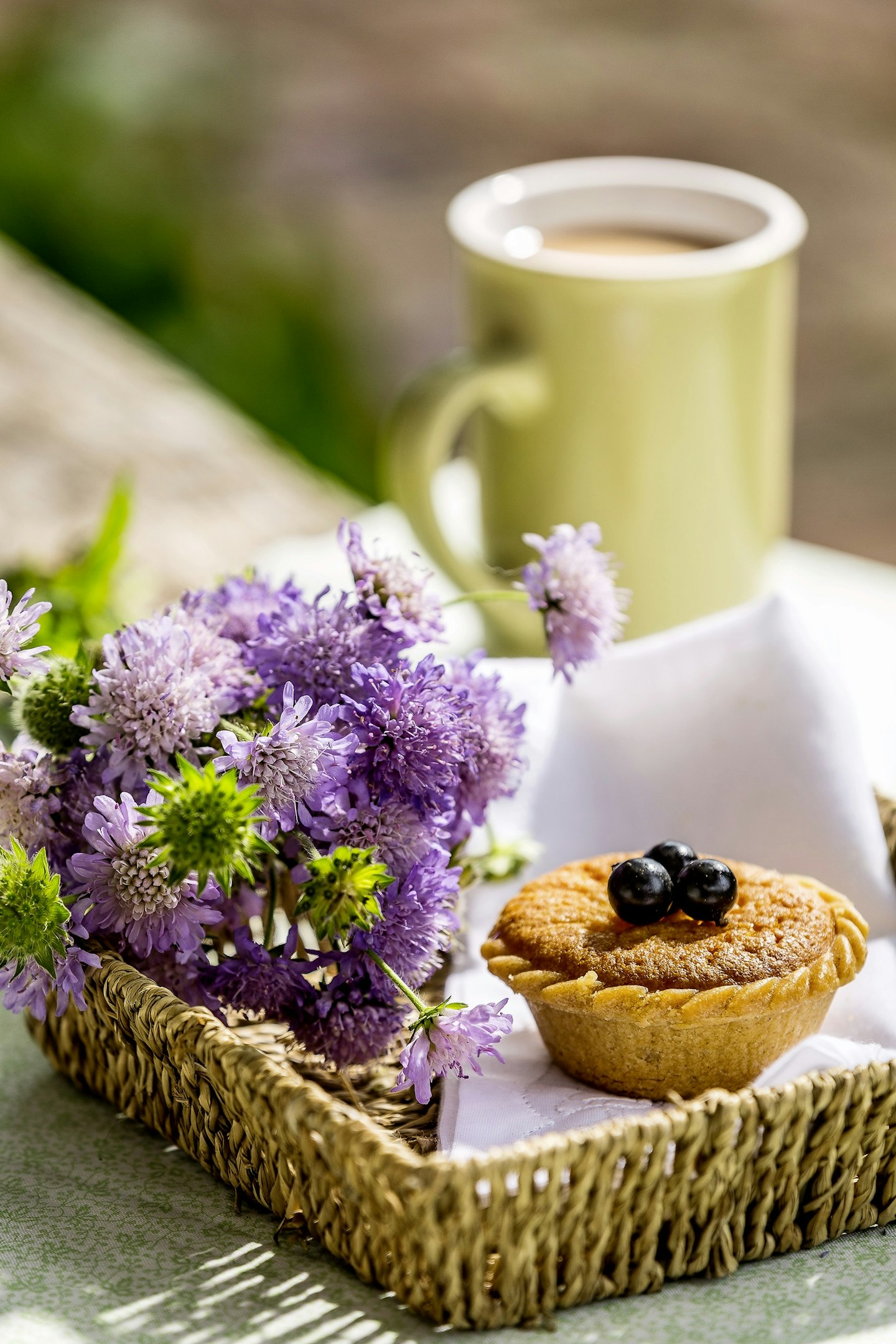 A glass tumbler or jar tied with a piece of summery fabric is all that is needed to set off an airy bunch of the multi-layered blooms.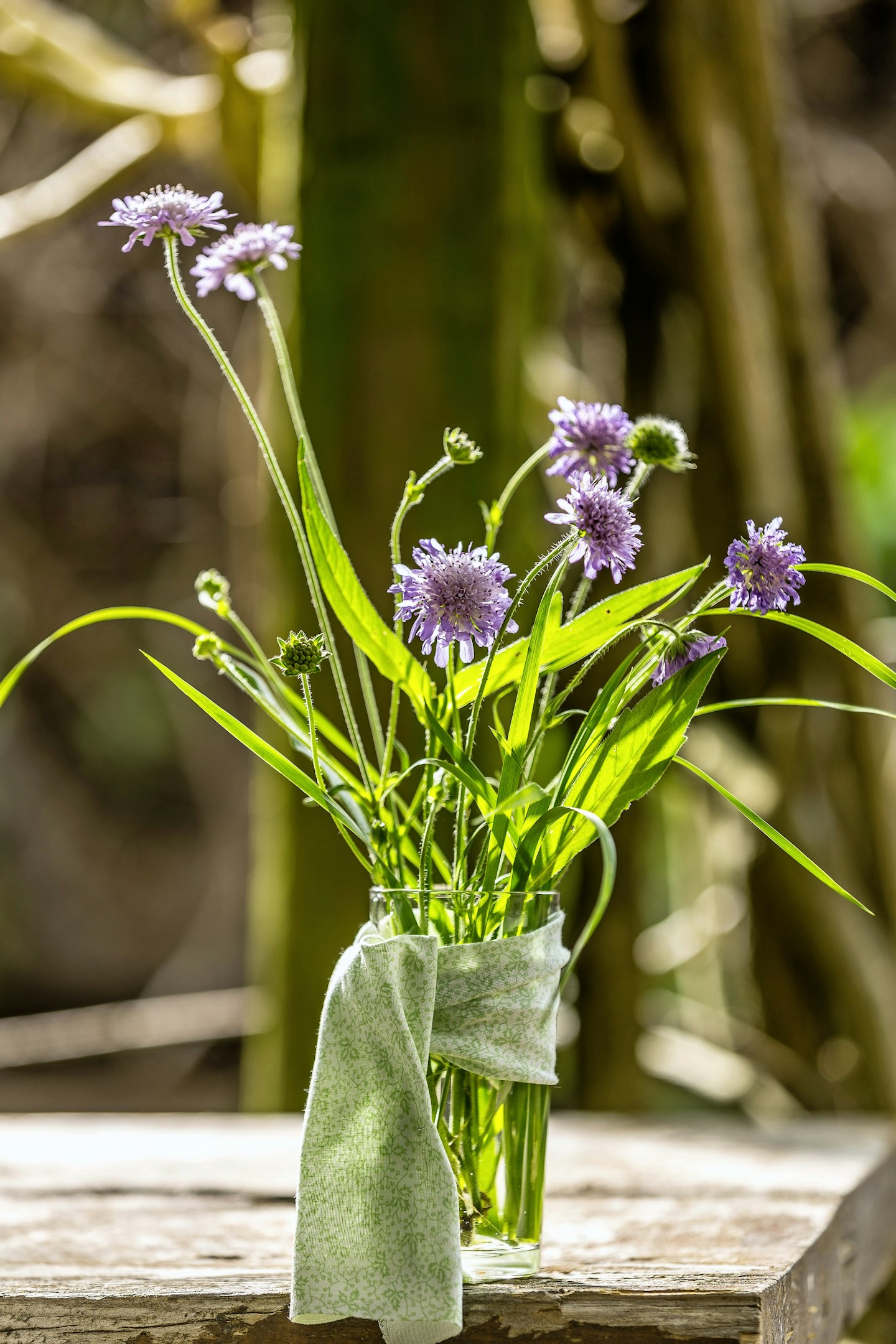 Project: Sue Martin; Photography: Richard Faulks
Every edition of Land_Scape_ showcases the best Britain has to offer, including delicious recipes, inspirational gardens and step by step craft projects. Become a Member from 99p today!