A wooden pallet can be given new life as a bicycle rack in a simple project for a fine spring afternoon. It provides a sturdy and practical means of keeping bicycles upright and tidy in readiness for enjoying days out on two wheels during glorious spring days.
Once completed, the rack can be painted or weatherproofed to protect the wood from the elements. The top provides a shelf on which to stand pretty plant containers to add a decorative splash of colour..
Materials
• Pallet with slats approximately 2-4in (5-10cm) apart, to comfortably fit the wheel width
• Pencil
• Ruler
• Handsaw
• Electric drill
• Screwdriver
• 2in (5cm) screws
• Timber treatment or exterior paint (optional)
Step-by-step guide
Step-by-step guide
1 of 7
Step 1
Using a ruler, a line is marked in pencil across all the slats of the pallet to one side of the middle strengthening bar. The pallet is carefully cut in two along this line, using a handsaw, resulting in two pieces of slightly different sizes.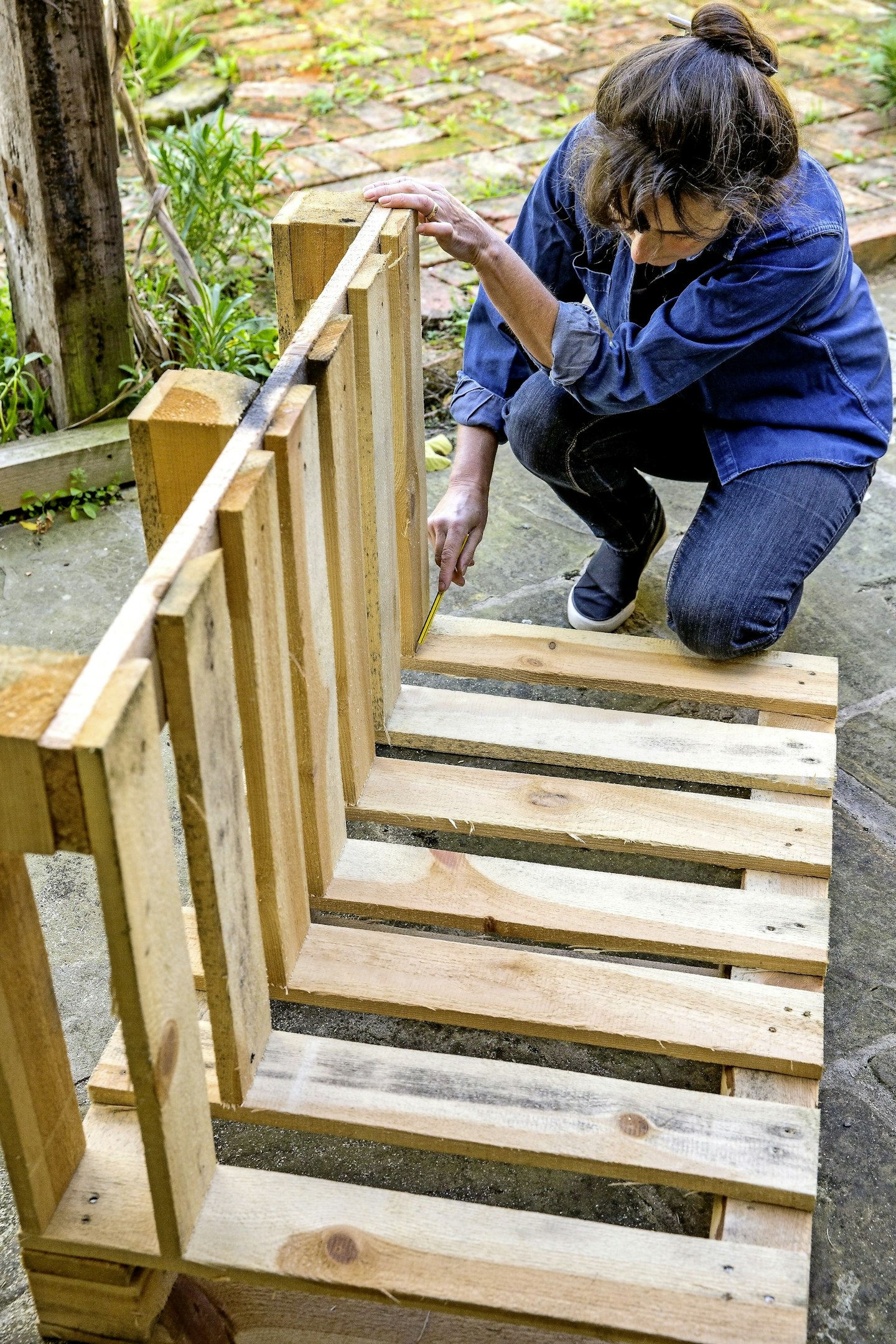 2 of 7
Step 2
The larger section is laid down and the smaller piece placed upright on top with the cut ends butting up to it. The seven front slats of the upright piece should sit in front of the block on the back of the base pallet. Three lines are then drawn in pencil along the edges of the upright pallet ends to mark their position.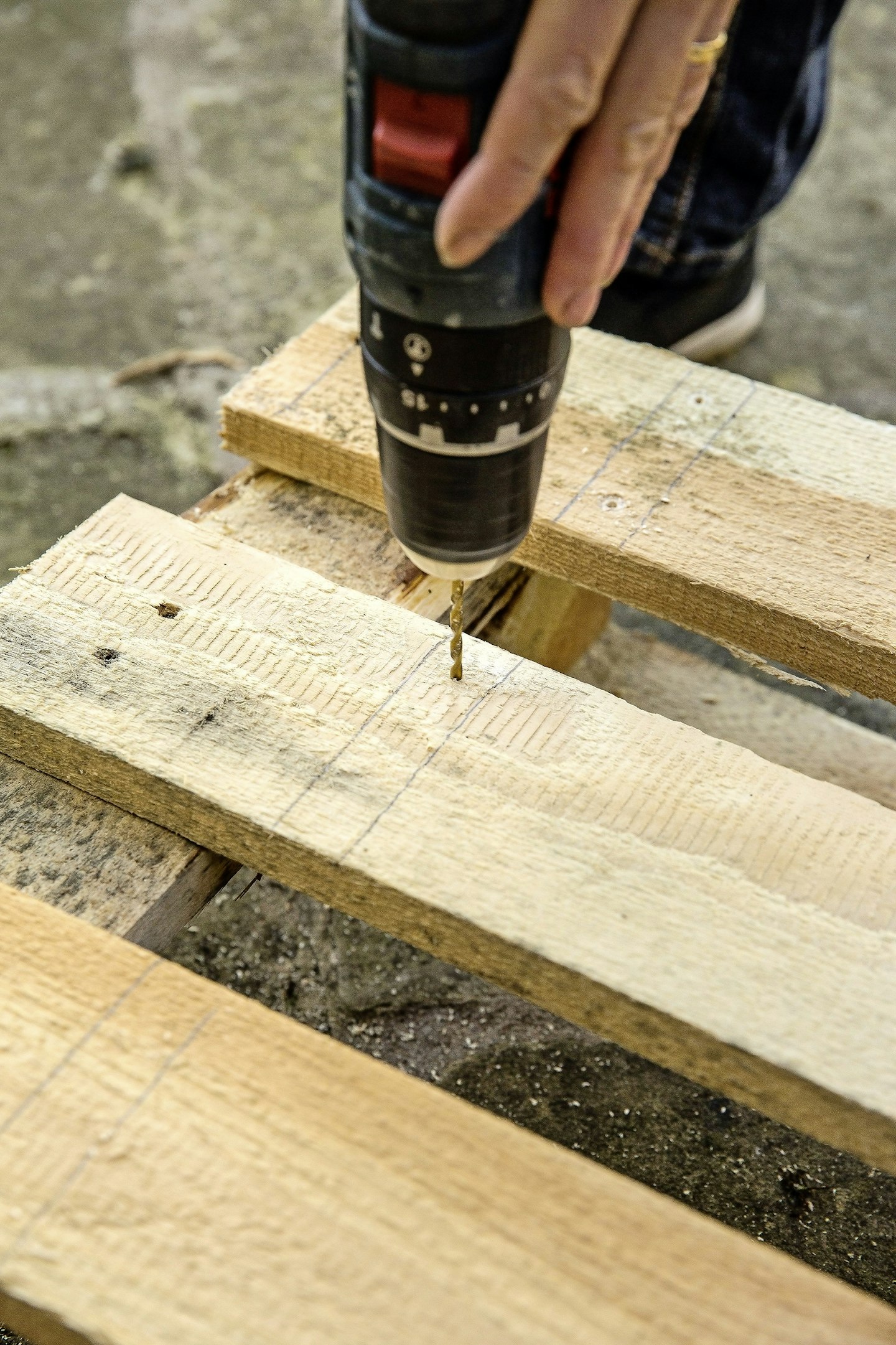 3 of 7
Step 3
Once the lines are drawn, the upright pallet piece is removed and two holes are drilled into each slat of the base pallet, between the two inner lines. The two end slats and the middle slat require two extra holes each at the far end. These are made with the drill at a 30 degree angle. When fixing together, this angle enables the screw to go into the slat, but avoid the spacing block.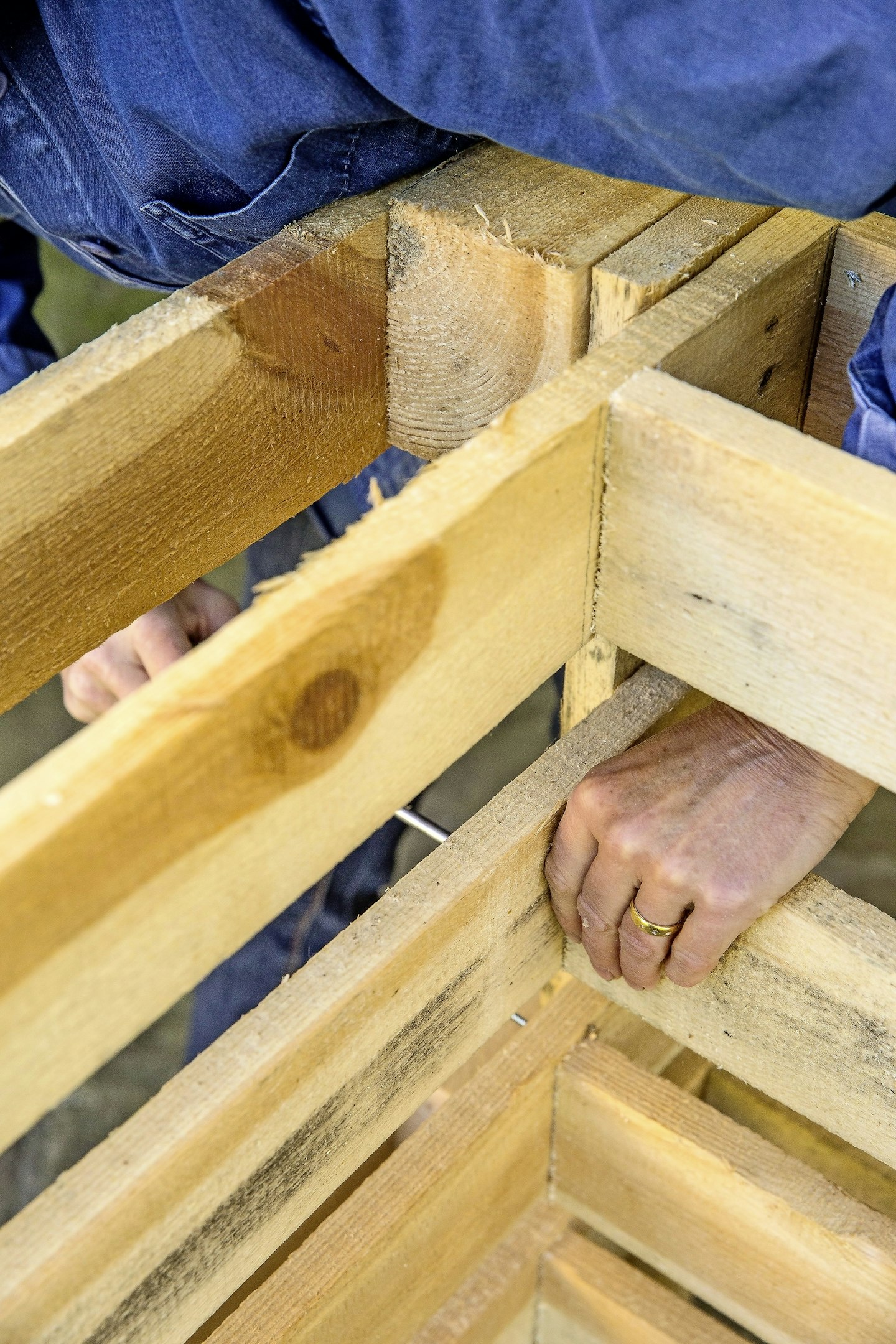 4 of 7
Step 4
The pallets are placed back together but turned on their end. Screws are fixed through from the back of the base pallet and into the cut ends of the top pallet piece to secure everything into place.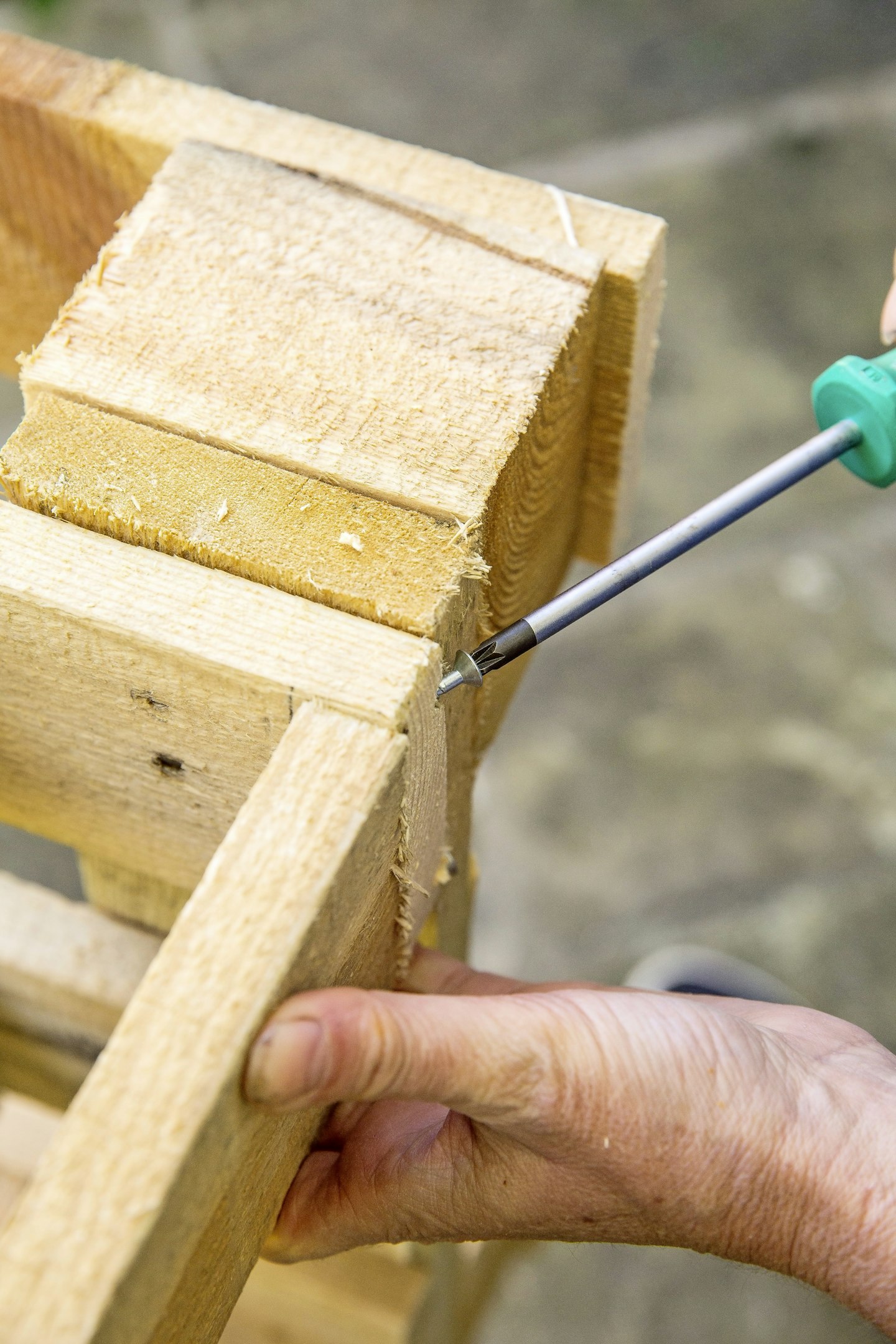 5 of 7
Step 5
The three slats at the back of the upright pallet are secured with two screws through each of the 30 degree angled holes.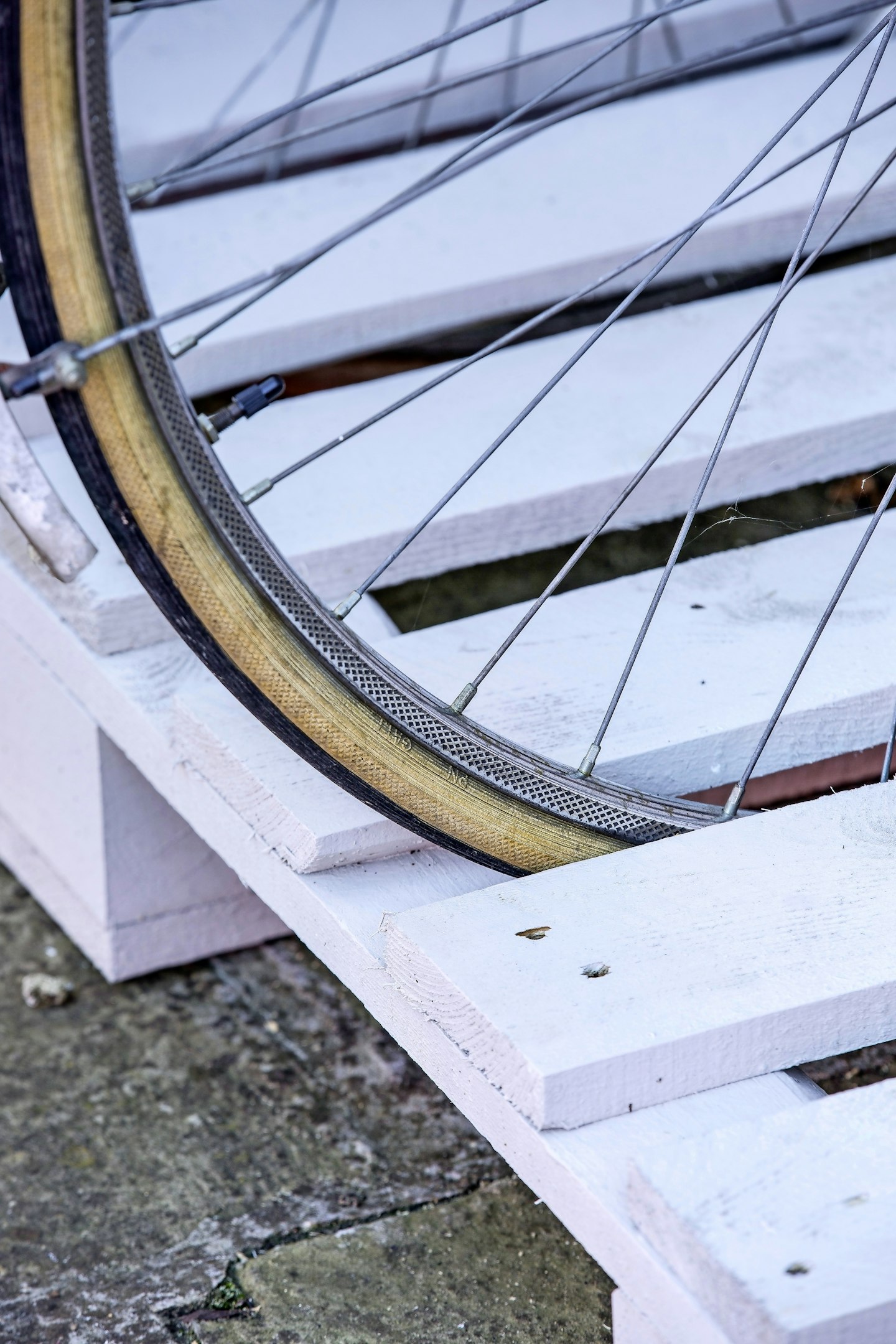 6 of 7
Step 6
Exterior paint or wood stain can be used to decorate and weatherproof the bike rack.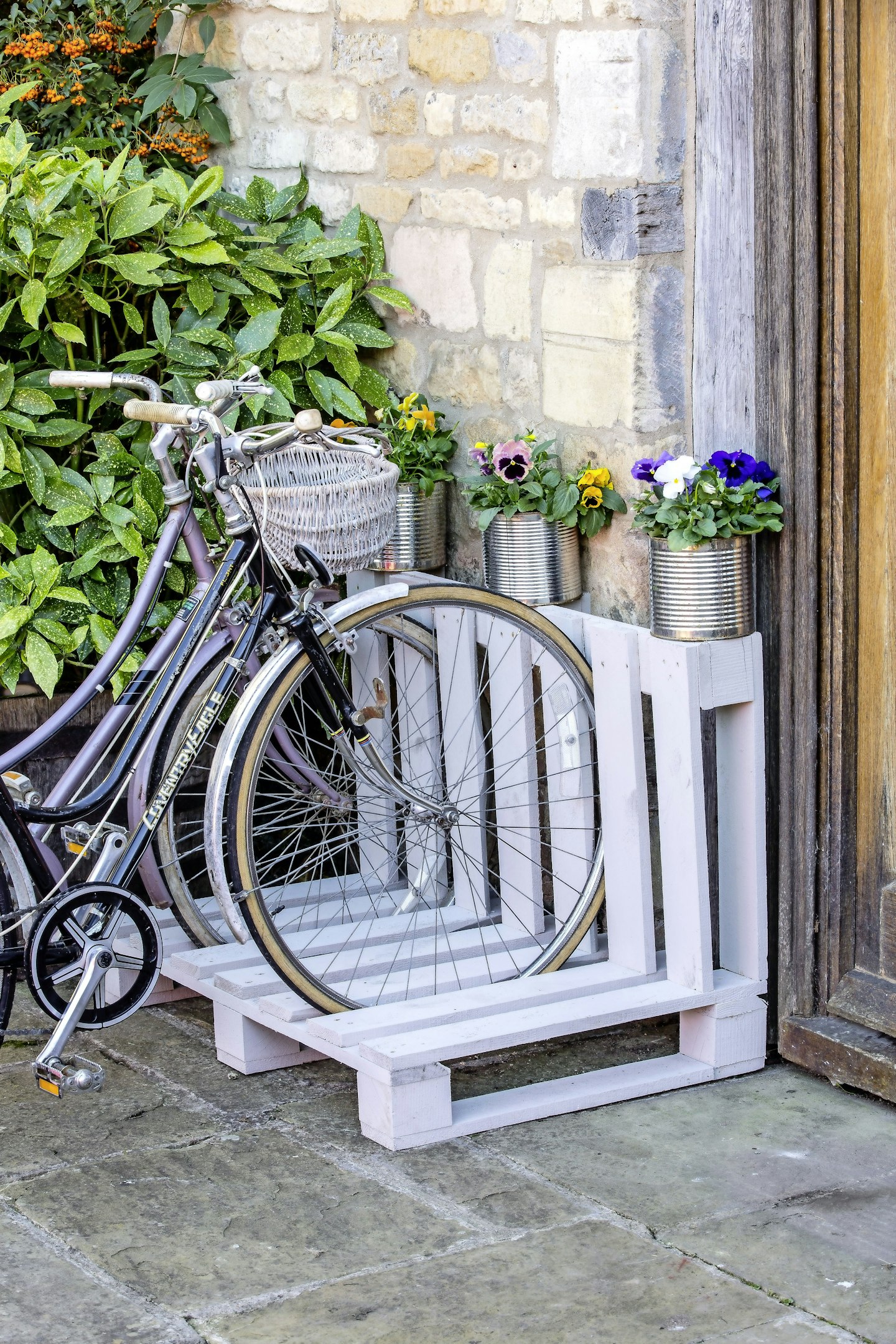 7 of 7
Finished Project
Project: Sue Martin; Photography: Richard Faulks
Every edition of Land_Scape_ showcases the best Britain has to offer, including delicious recipes, inspirational gardens and step-by-step craft projects. Become a member today from 99p!