Eating sizzlingly, fresh barbecue meals outdoors heightens the pleasures of summer. Here's our recipe for seasoned tiger prawns, perfect to make during National BBQ Week
Serves 4
16 raw shell-on whole tiger prawns
1 lemon
1 lime
1 red chilli
20g bunch fresh coriander
50g melted butter
sea salt and black pepper
Butterfly the prawns by holding each one down flat on a chopping board and cutting in a sawing motion with a serrated knife along the curved back, from the top of the head to the beginning of the tail. Remove and discard the intestine, a thin white and sometimes black strip at the edge of the inner shell.
In a food processor, add a third of the coriander, the zest and juice of the lime, the butter and the chilli. This is trimmed, then deseeded if a mild heat is desired. Season then blitz roughly. Place the prawns in a shallow tin and pour over the coriander mixture. Marinate for at least 1 hr.
Heat the barbecue until the coals are white and set the shelf at the top. Add the prawns to the rack and cook for 5-6 mins, turning halfway through, until completely pink, opaque and firm. Serve with the lemon cut into chunks and the remaining coriander.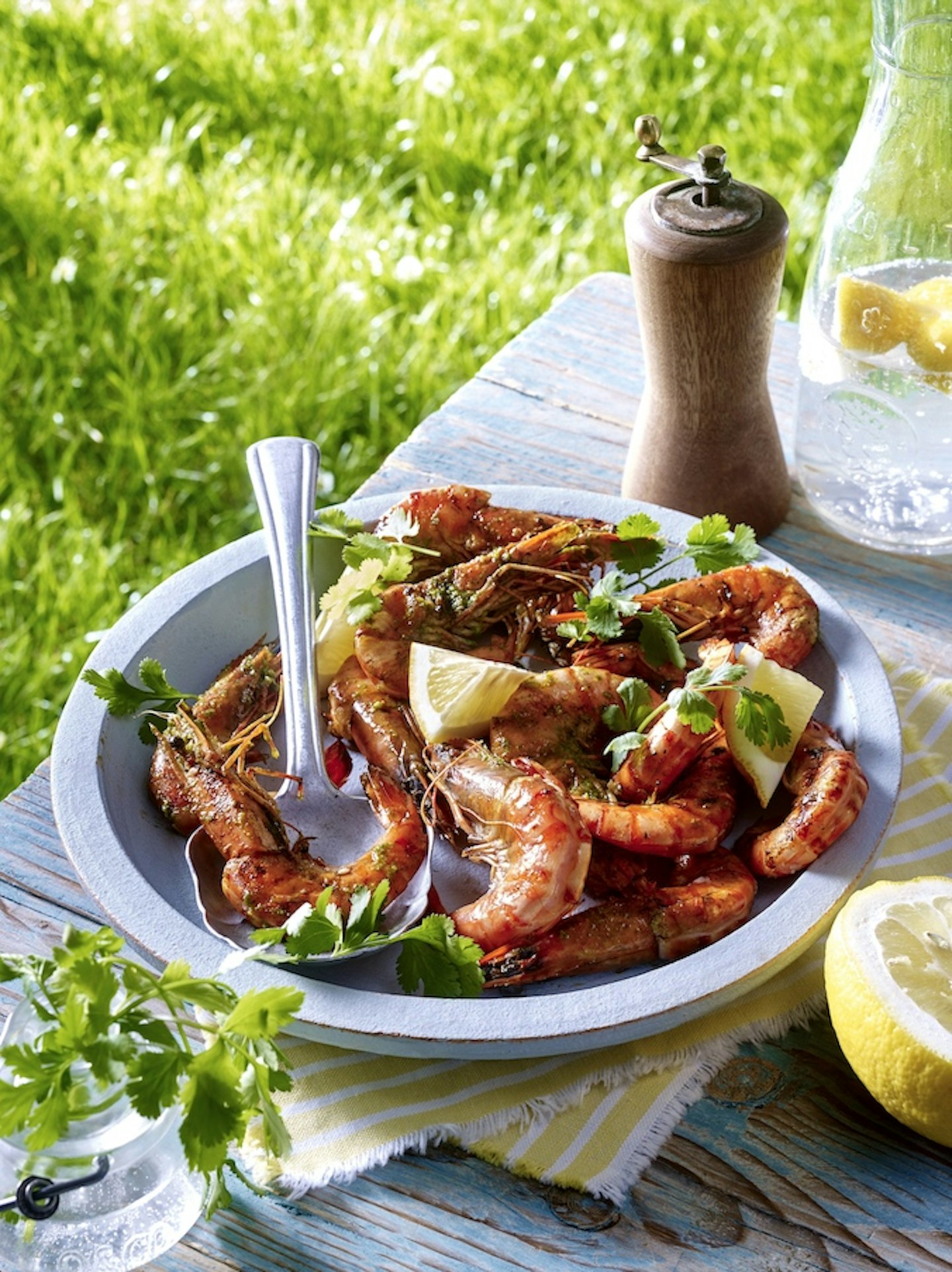 Every edition of Land_Scape_ showcases the best Britain has to offer, including delicious recipes, inspirational gardens and step by step craft projects. Become a Member from 99p today!
Try our other barbecue recipe now!
Description
Barbecue chicken wings, drizzled in honey, are perfect for sharing outdoors in the sunshine