Every issue of LandScape features simple, seasonal craft projects to try yourself. Some of our projects require extra information, such as templates, or have bonus instructions for further items. Browse a selection of our exclusive craft projects below. Become a Member of LandScape TODAY for access to the LandScape archive, plus much more!
Exclusive Craft Projects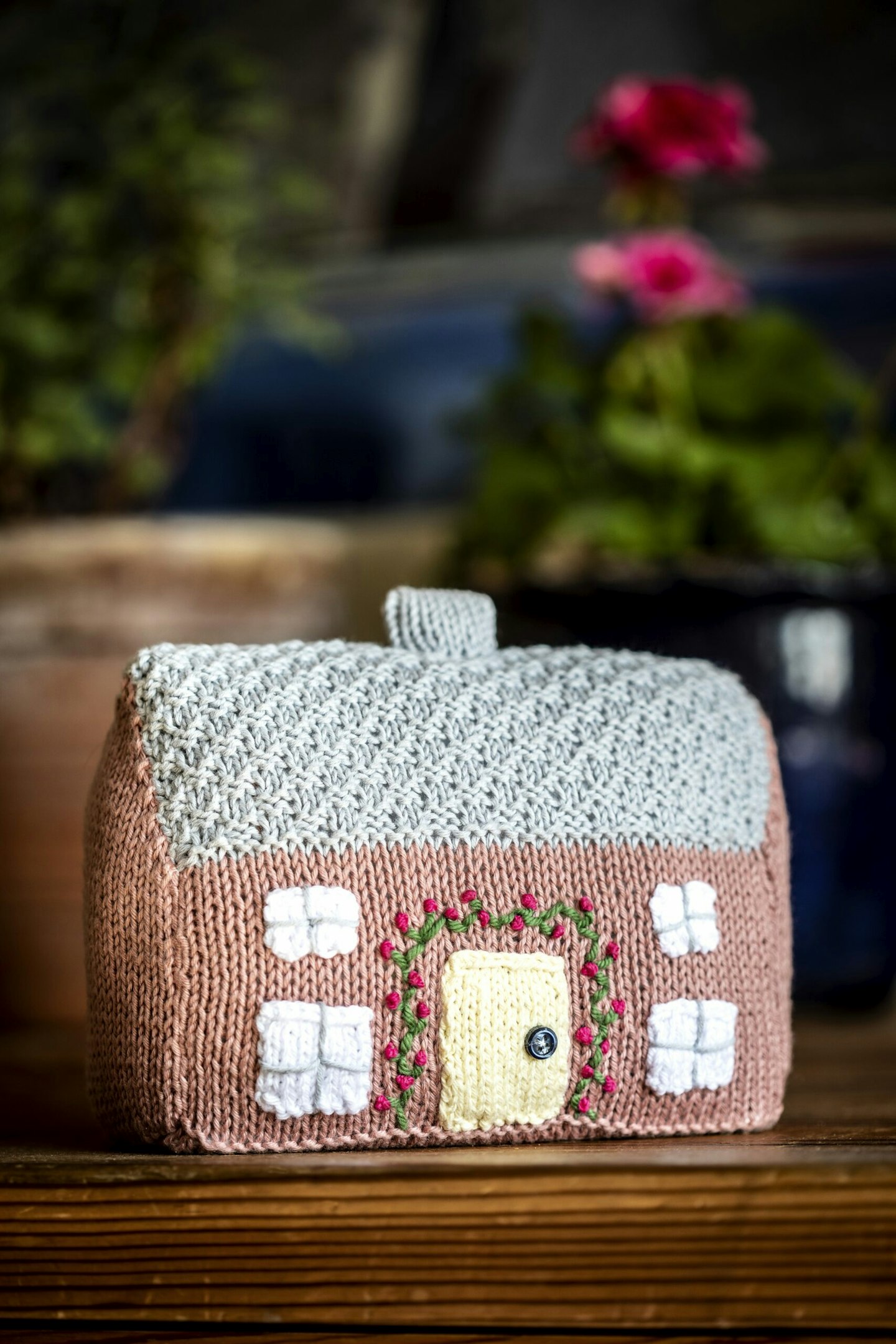 A charming cotton-knit thatched cottage in summer shades. Find this knitting pattern in the July 2022 issue.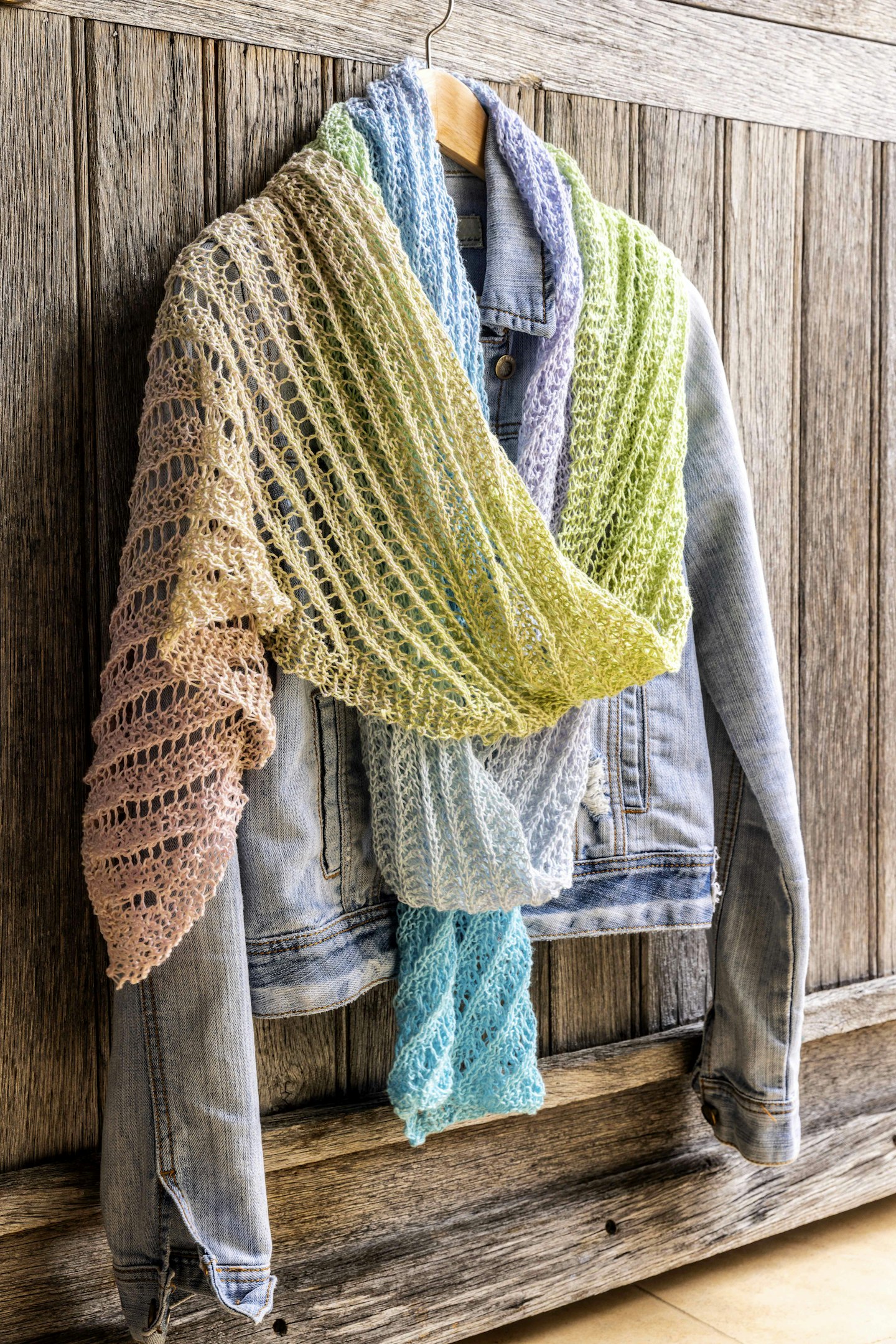 Knitted in lightweight yarn with a subtle colour change, this lacy shawl is perfect for summer evenings. Find the knitting pattern in the July 2023 issue.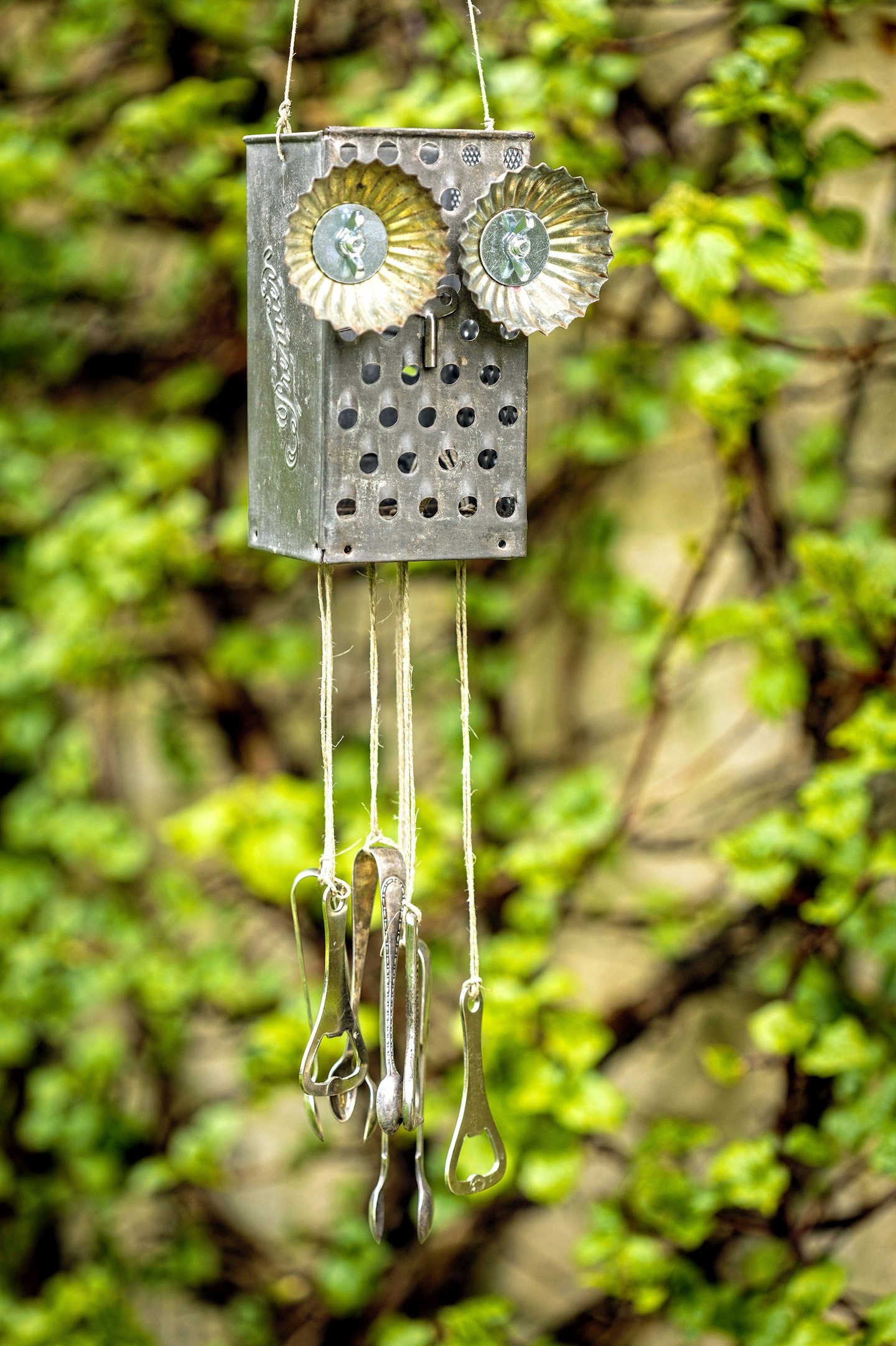 An old metal cheese grater and cupcake tins, strung with cutlery or bottle openers, makes for a characterful chimer to hang in the garden. Find the project in the June 2023 issue.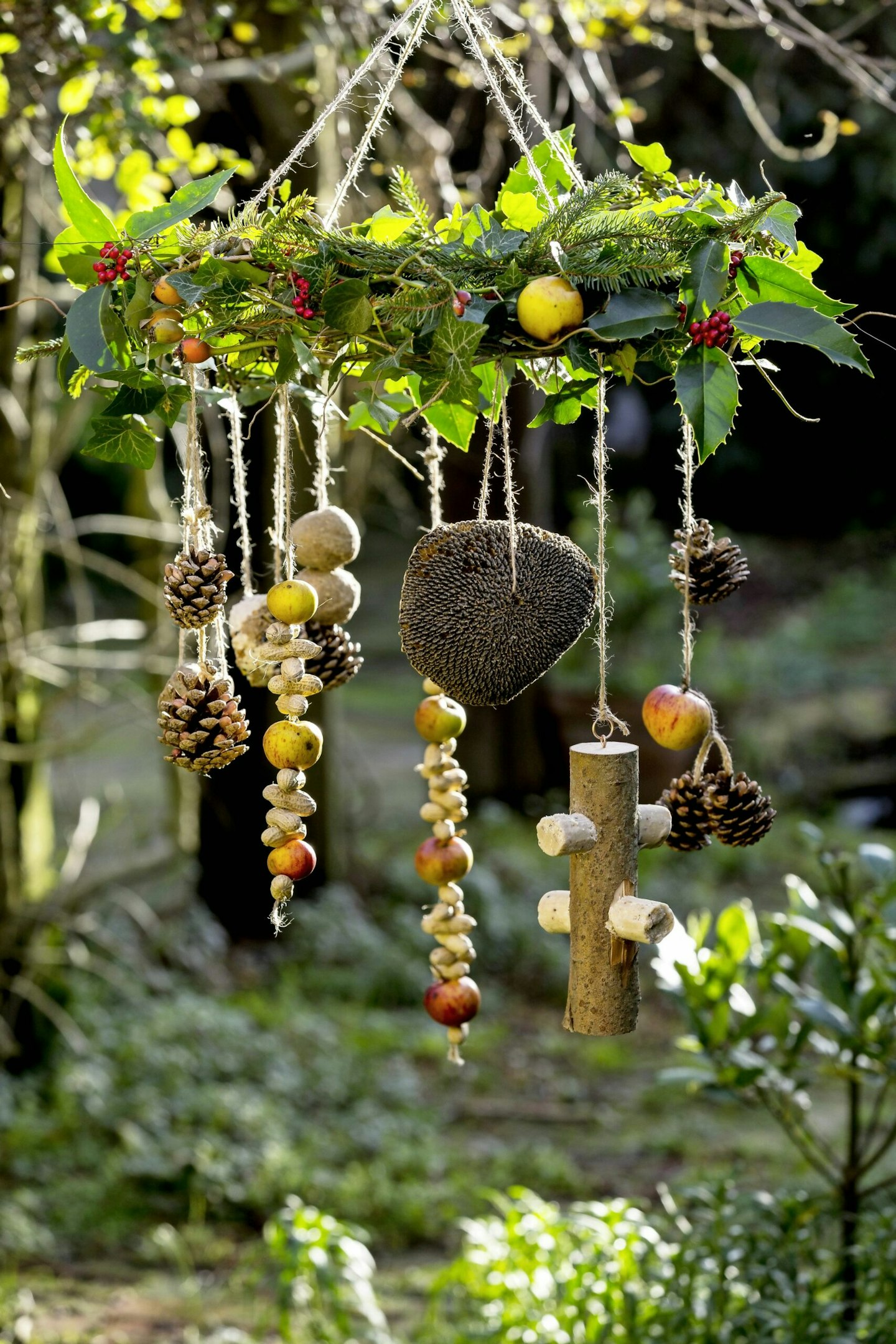 Woven from greenery and berries, this bird feeder wreath provides a place to hang a variety of bird food to feed feathered friends. Find the project here.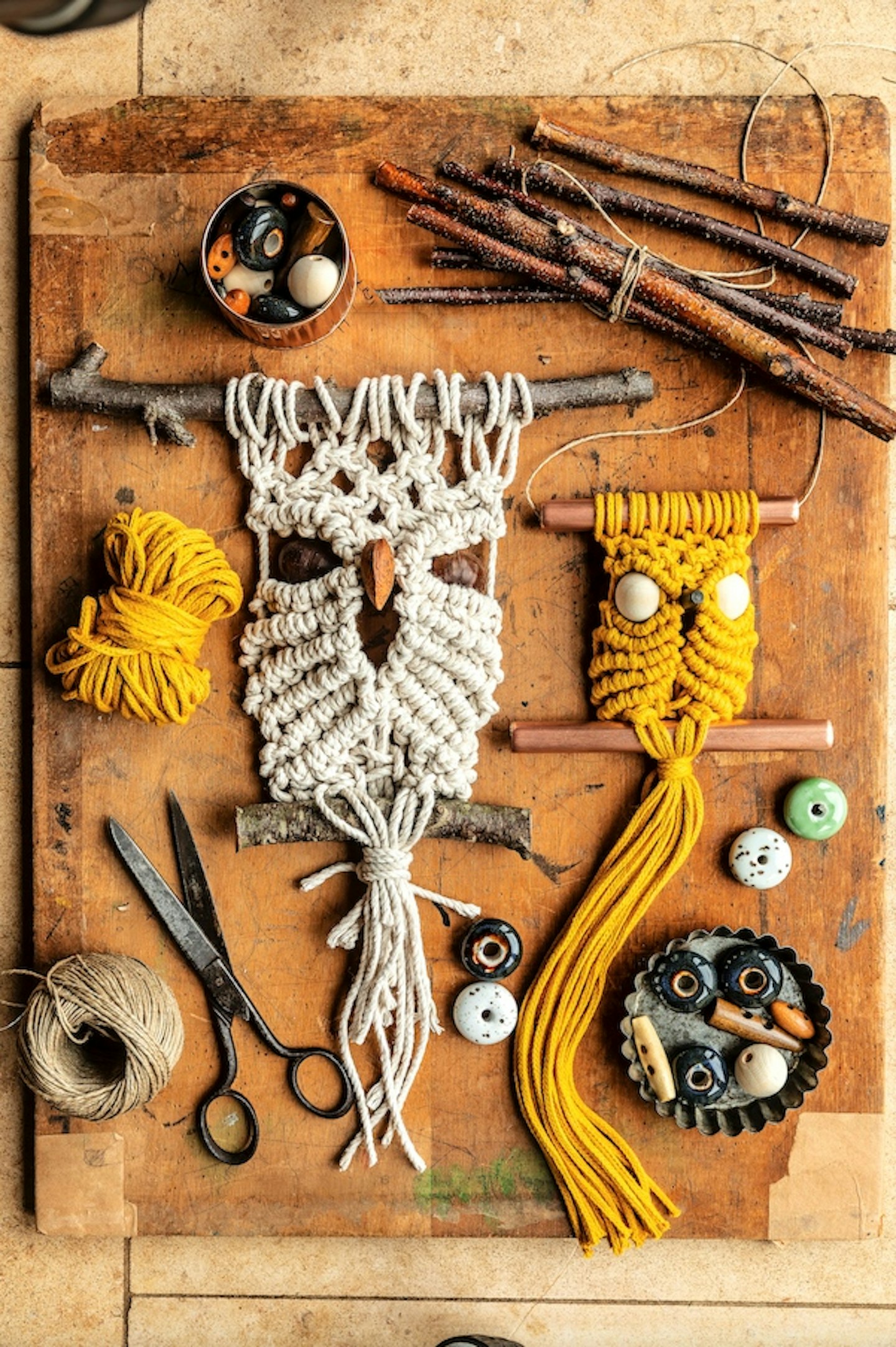 This characterful macrame owl, perched between branches, is the perfect autumn craft for idle fingers. Find the project in the September 2022 issue.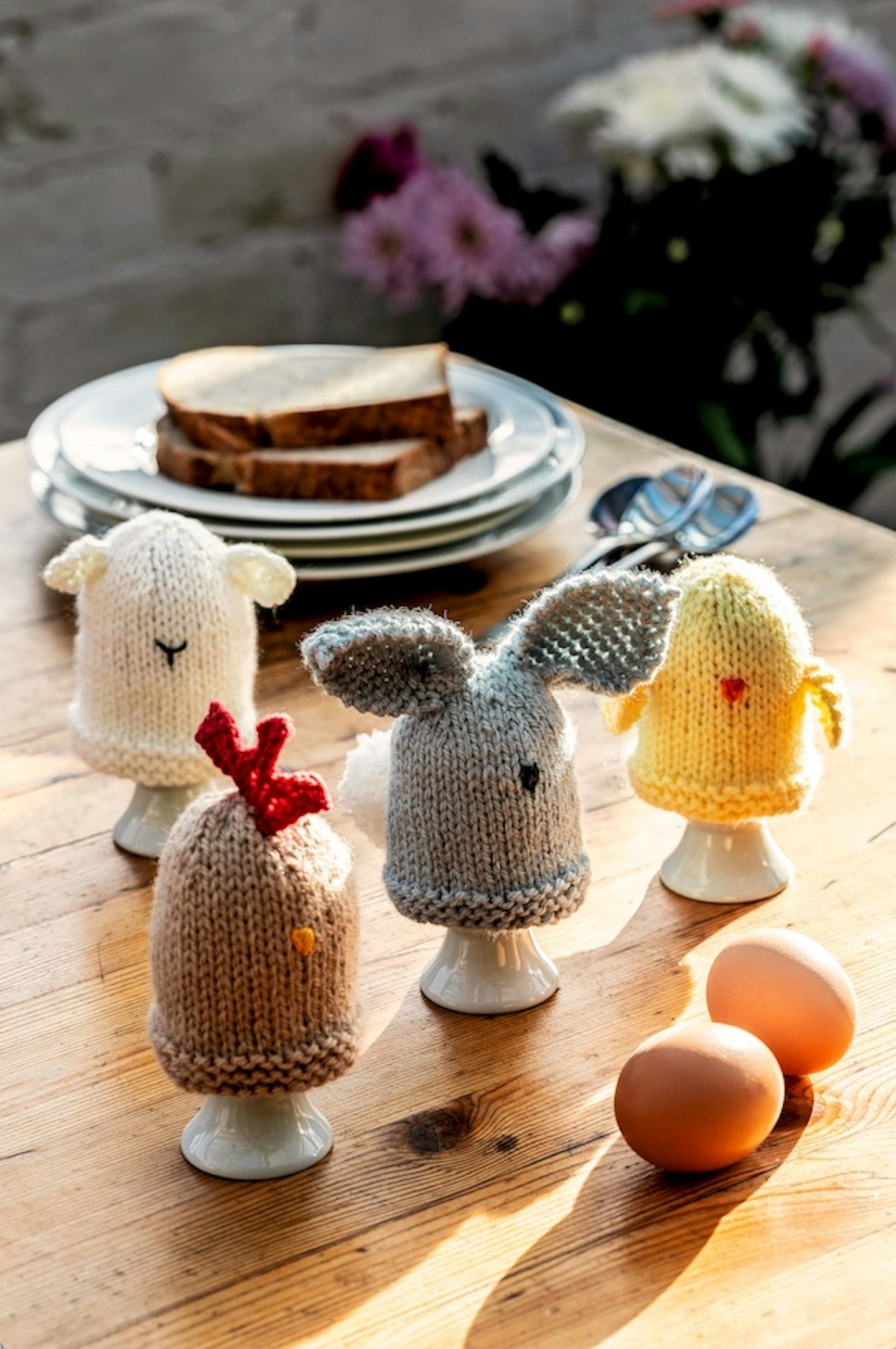 Delightful and practical, these seasonal egg cosies are easy to knit. Find the knitting pattern, in the April 2021 issue.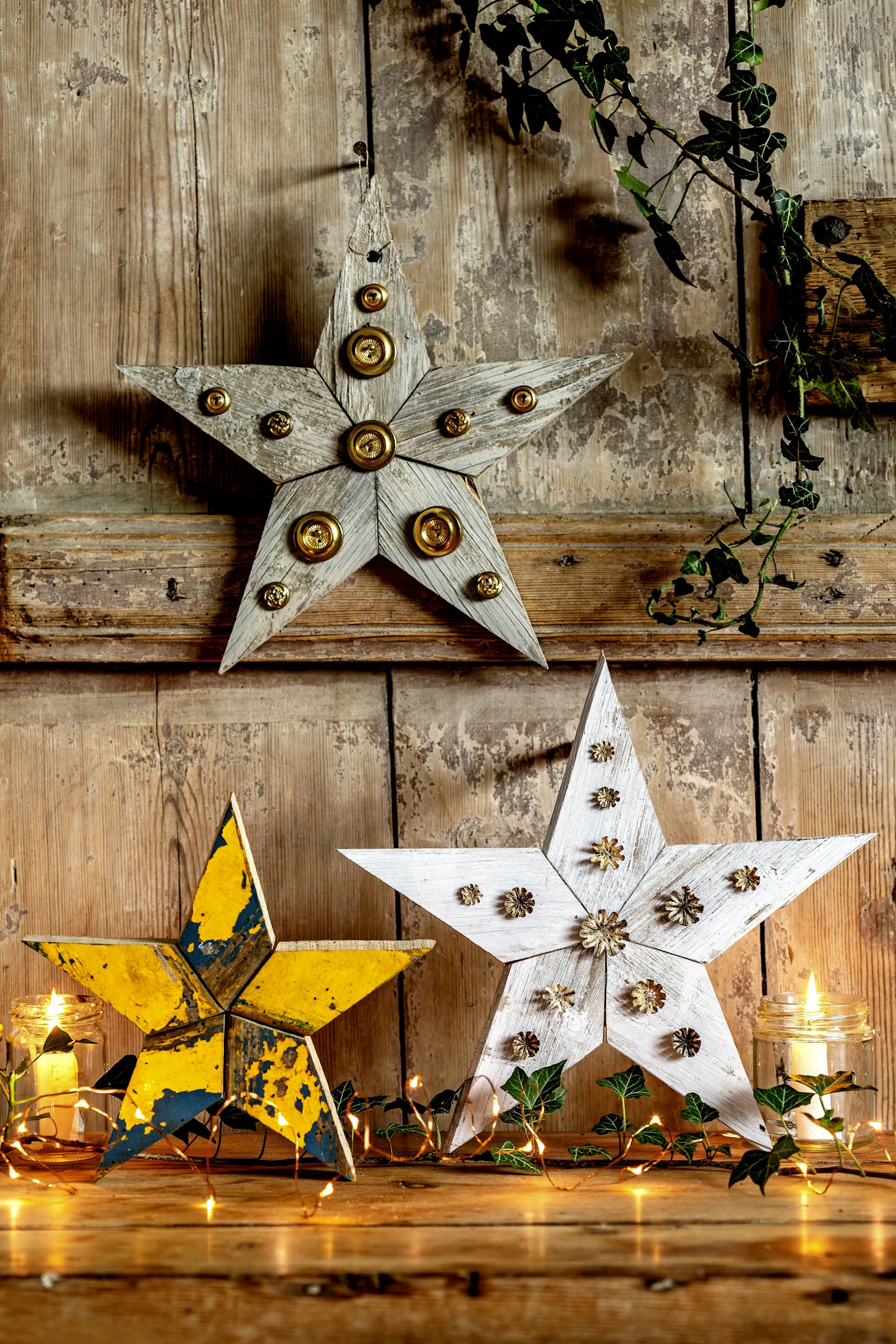 A basic template and just a few tools are all that is needed to make this effective Christmas star decorations. Find the project in the December 2020 issue.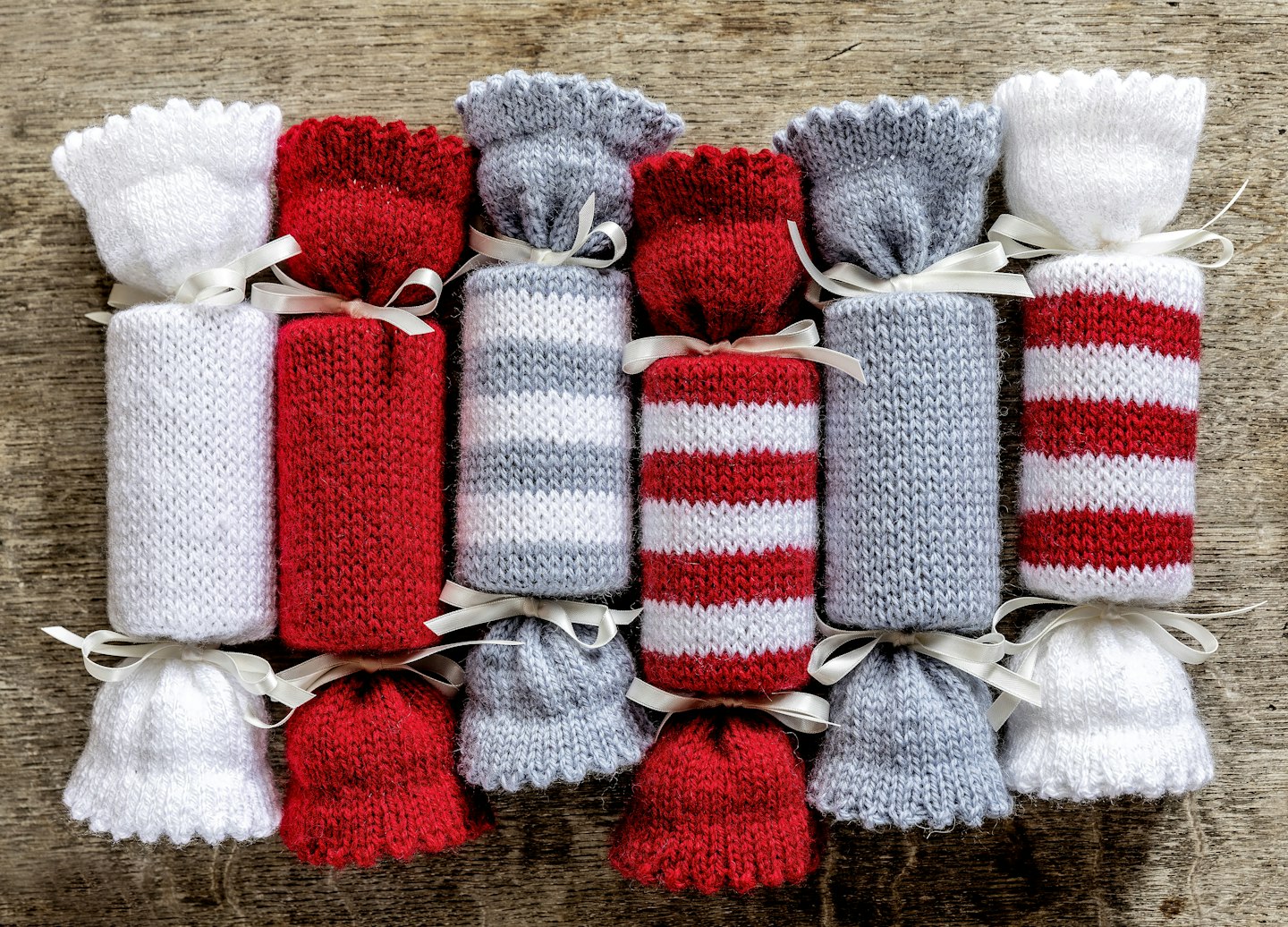 Pretty knitted crackers, each containing a small gift, make delightful additions to the festive table. Find the project, in the December 2020 issue.
LandScape Membership
Description
Indulge your love of the British countryside by becoming a LandScape member. Our exciting new